MY UNBOXING OF A ONE OZ .999 STEEM SILVER ROUND!!!!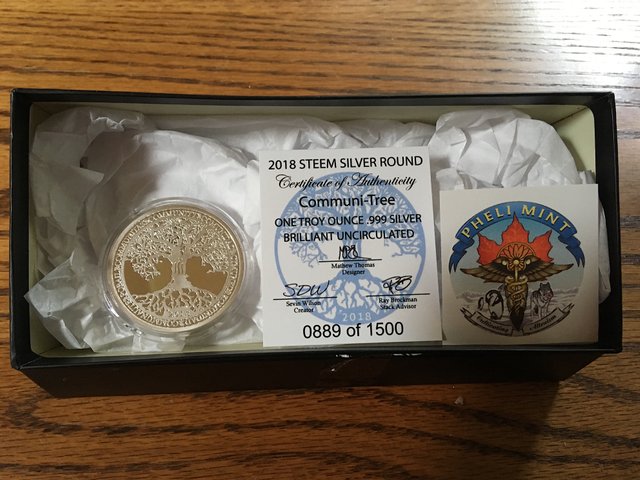 I am so happy to show my support of Steem, and the Steem Silver Gold community, with the un boxing of my brilliant uncirculated Steem Silver round!!😀
This is numbered 889 of 1500 rounds!!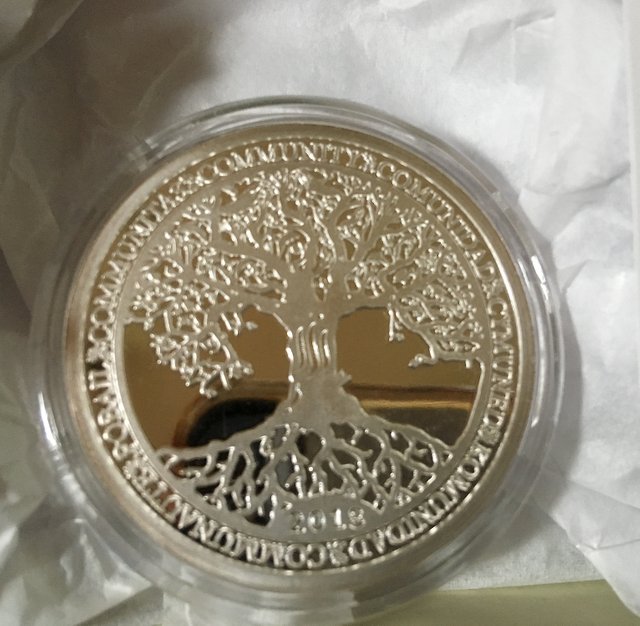 This round is going to find a home in my stack, and in the future I will share other beauties from deep inside Banjocat's stash!!😀
This is a 2018 Silver round, and I am not sure if there were other years minted, but it is a beautiful Silver round!!!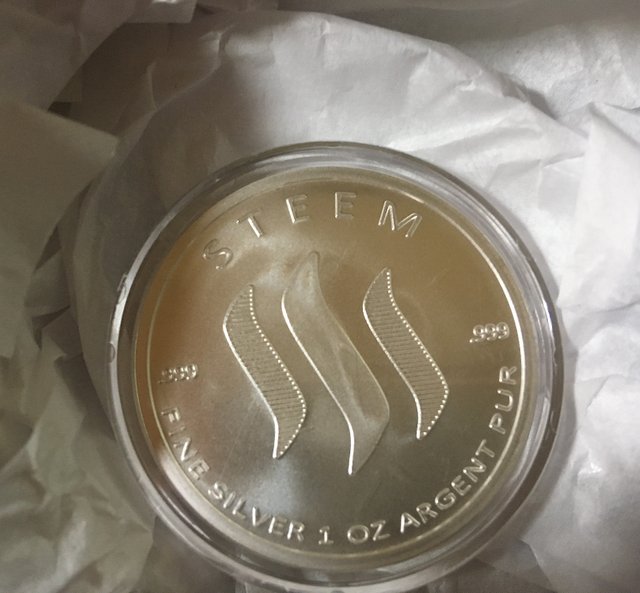 Keep stacking !!!! banjocat