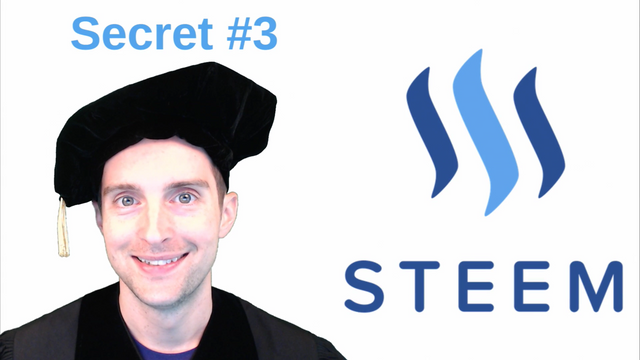 Choosing the 50/50 post payout is best if SBD are trading for $1+ but Power Up 100% pays more if not! See the SBD value any time at http://www.steemdollar.com/sd_index.php which is created and maintained by @mauricemikkers.
Powering up also is easier to process because it eliminates the need to use the Steem and Steem Dollars market at https://steemit.com/market. Powering up simplifies our process in receiving rewards because all powered up post rewards go directly into our Steem Power balance. Note that comments always pay 50/50. If we have a tax payment system which treats Steem power as an option to receive Steem rather than having it as a currency, we also can simplify taxes by only paying when we actually power down the Steem Power into Steem. For simplicity, I am now doing 100% power up until the Steem Dollar price is over $1.10 consistently because then I would earn about 5% more per post payout.
Steem Dollars were trading as high as $2 earlier in 2017 which inspired my post explaining how to earn more by selecting the 50/50 payout at https://steemit.com/steemit/@jerrybanfield/steemit-authors-earn-37-more-steem-with-50-50-payout. If we believe the price will go high again, taking the 50/50 payout could be better if we want to hold SBD for a day when they trade high or as a hedge against Steem dropping in value in the future at which point Steem Dollars would have more value than today. I am betting on a huge price spike and consistent rise in the Steem price which motivates me to put everything I am getting back into Steem Power!
In summary, being aware of the author payout choices we have can help us maximize our rewards from posts and select a strategy going forward optimized for either reinvesting automatically with Steem Power or cashing out 50% with SBD!
Love,
Jerry Banfield
Bonus: Steem Power and Taxes
After an in person talk with @lexiconical, I am adjusting my tax payment system by only paying tax when I actually power down and then cash out to my bank account or another cryptocurrency at which point it becomes income because potentially overpaying a whole lot on something that is not clearly defined as a currency seems foolish. If an auditor disagrees on my good faith assumption in the future or the tax code does make it more clear how to tax Steem Power and rewards from Steemit, I will be happy to review the difference. More on this in an upcoming post!