Welcome To Pakistan Steem- School

Why Steem-School

I have personally decide to make a steem School for my pakistani brother!
Here it is #steemschools for all new minnows, members, newbies and all willing to work together on the largest Movement on Steemit.@dobartim decided to start a project with a mission to support the newbies to make a group where they build good stuff and Win together.

Here they will get free education about the steem school mission to bring new users to the steemit and to give them the knowledge to know steemit and how to work on steemit to make some interesting contribution to the steemit community,When we will work together on steemit we will make a good community to make steemit better and stay long.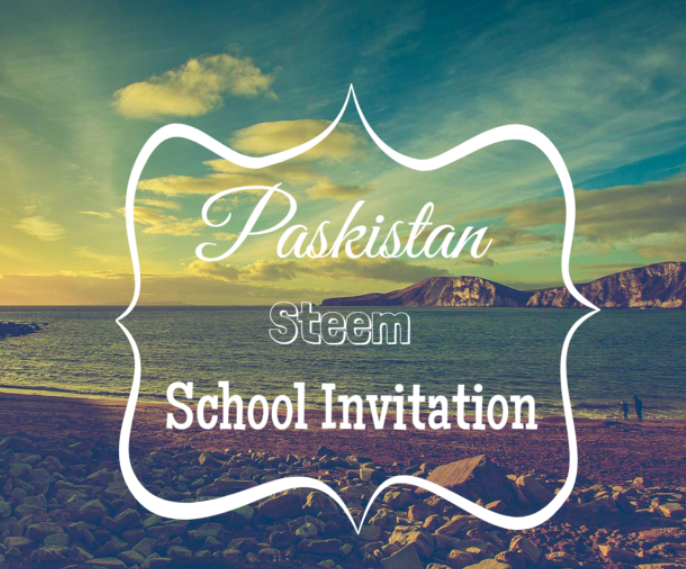 Main Objectives:
We are interested to Brings New Users To Steemit And to Teach Them In Every Possible Way.
To Help New Users To Learn About Steemit, Steem and Real Business.
Our Mission Is To Support People To Become Leaders And Entrepreneurs,
Our Mission Is To Make Every One Successfull On The Platform.
We Need To Be One Brand With A Mission And With One Goal To Kill poverty.
We win together & We Want To Work Together.
Why to join SteemSchool Pakistan?
To Get Steemit Knowledge
To Promote your ideas
To Promote Community
Work together And Win:

Those Who Interested in Joining our mission are welcome to Pakistan steem school,i wish i can help Most of the student from Pakistan, Soon we will work on a physical steem school which will give free education about steemit and how to get success on steemit.


Our Project Founder Is @dobartim
Here Are you can join the pakistan discord team
Click Here Or click on the link below
https://discord.gg/RzeWrB5