Van Hunks Pumpkin Ale, by Boston Breweries.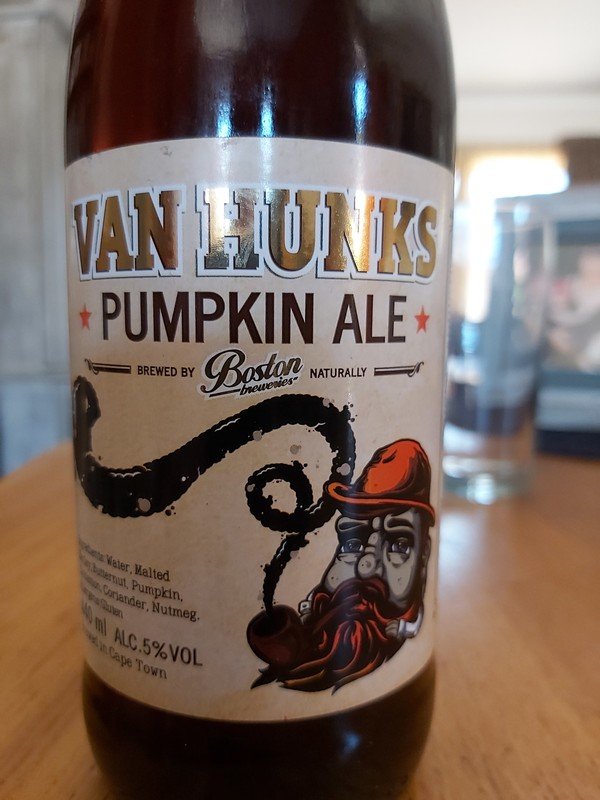 Today, I am testing another beer by Boston Breweries, this time it is a Pumpkin Ale. The beer comes in a 440 ml bottle and has 5% alcohol. If you read the label there is a whole lot of veggies in the beer, it sounds more like a soup recipe than the ingredients of a beer.
I loved the graphics of "Van Hunk" smoking on the label!!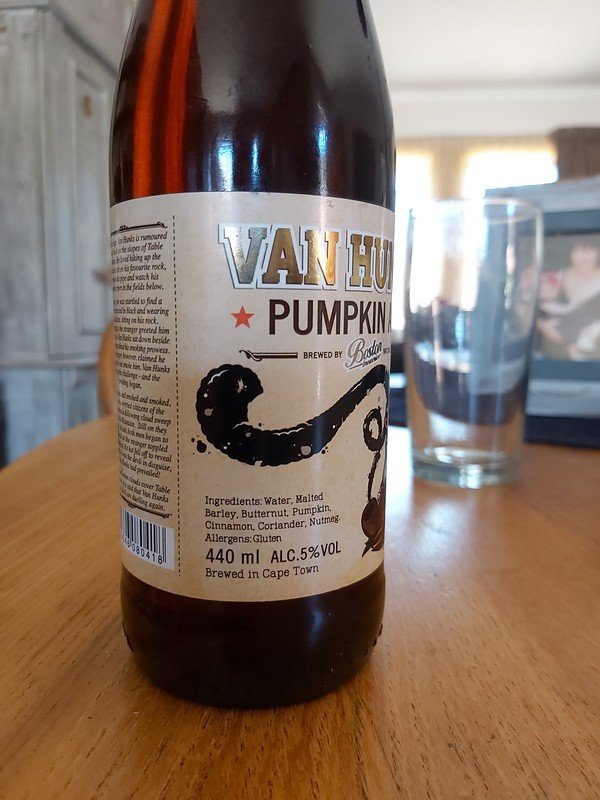 You can read the age old story of Van Hunks and the Devil smoking on the label below!!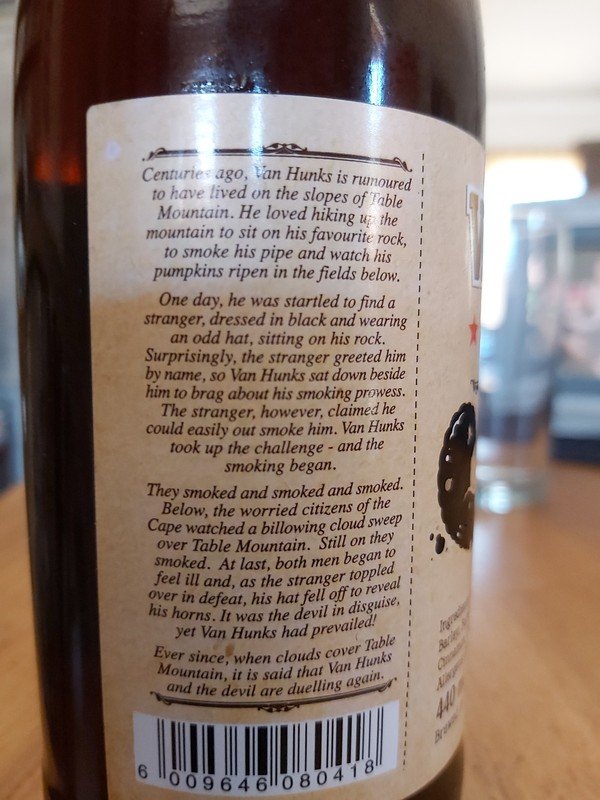 The beer poured with a reddish color and quite a lot of loose bubbles forming the head.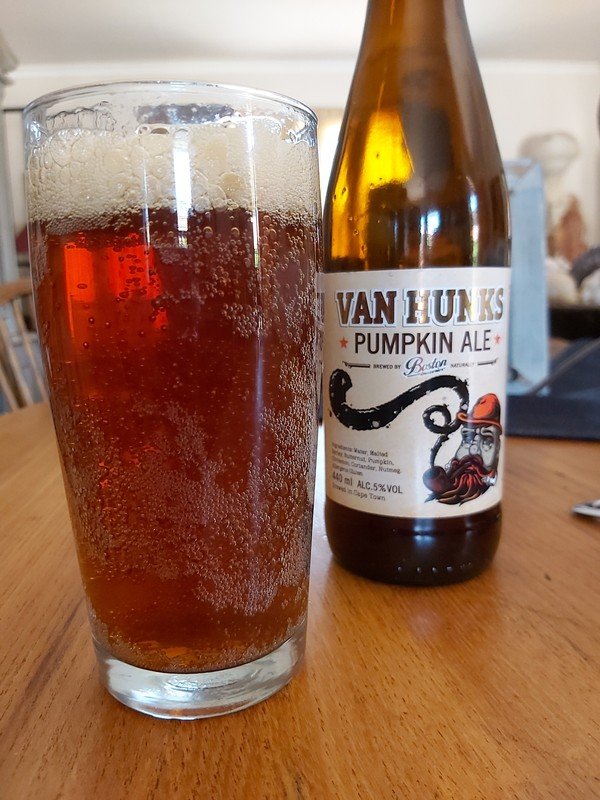 The Beer looked ok, it is brewed by one of my favorite craft breweries, so I was looking forward to a great beer!! What a disappointment, all the vegetable soup ingredients, just did not work for me!! If I wanted pumpkin, I would ask my wife to cook me some!! This was definitely the last one I will ever drink!! This one was not to my liking!!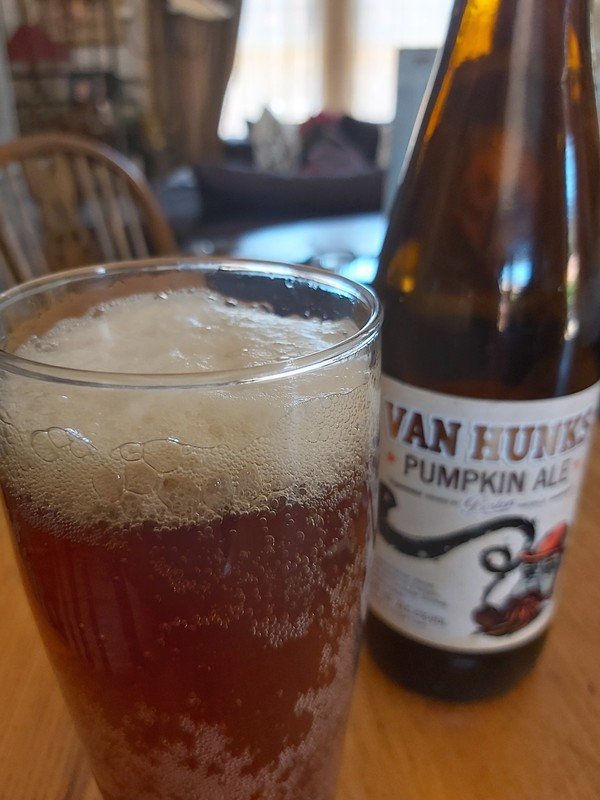 This just goes to show that a great brewery and a nice story, with a beautiful label does not guarantee a great tasting beer!!
I hope you enjoyed the post as much as I enjoyed writing it.
The photos was taken by me, at my mother in law's house, in Pretoria, South Africa, using my Samsung Phone.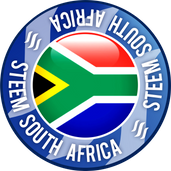 Connecting the people of #STEEM across South Africa. #steemsa JOIN US HERE