33 Degrees South IPA, by Boston Breweries.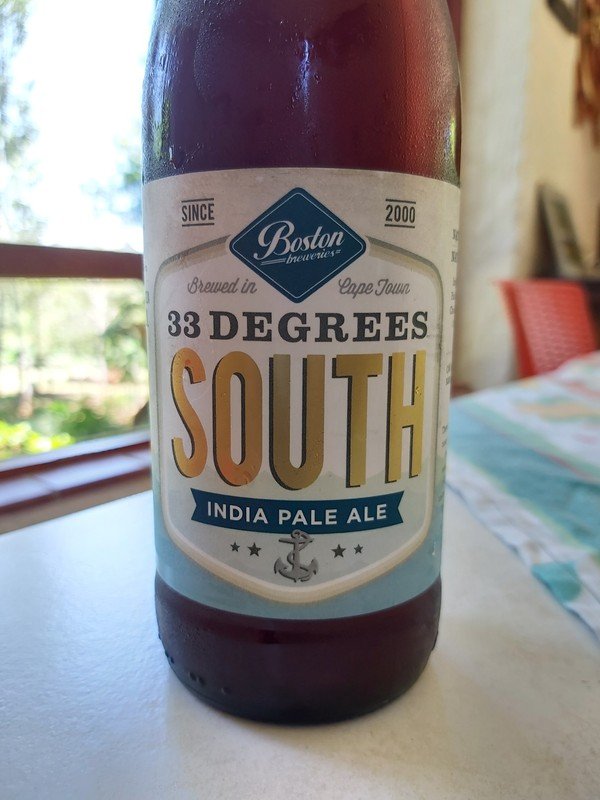 33 Degrees South, is an IPA brewed by Boston Breweries in Cape Town. This beer comes in a 440 ml bottle and has 5% alcohol. This beer is best enjoyed ice cold, and this is just how I enjoyed it, just look at that condensation on the bottle, fresh from the fridge!!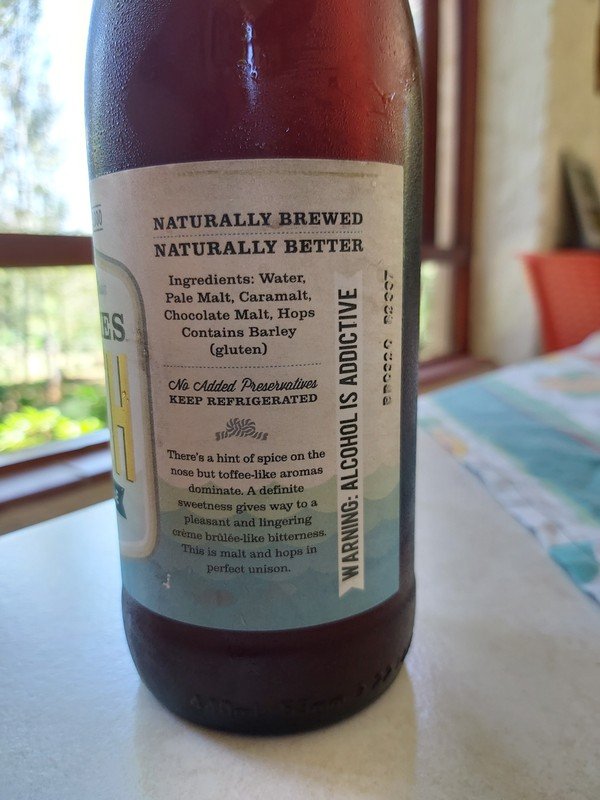 It pours with a nice reddish color and a large head to top of this perfect beer!! As you can see there is a fire going in the background, as we were visiting my parents, and we were going to have a nice braai!! It is always nice to enjoy an ice cold beer, with good company, while having lunch, and this is just what I was doing!!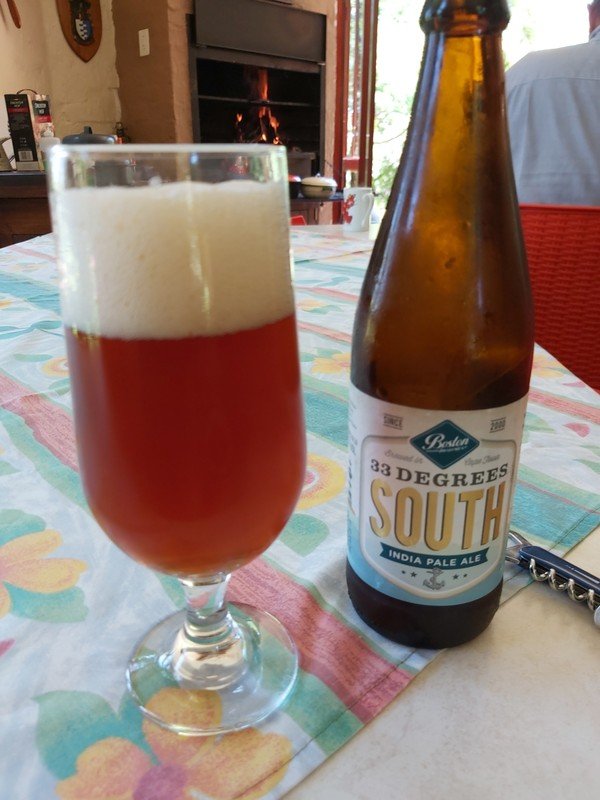 Just look at this beautiful white head!!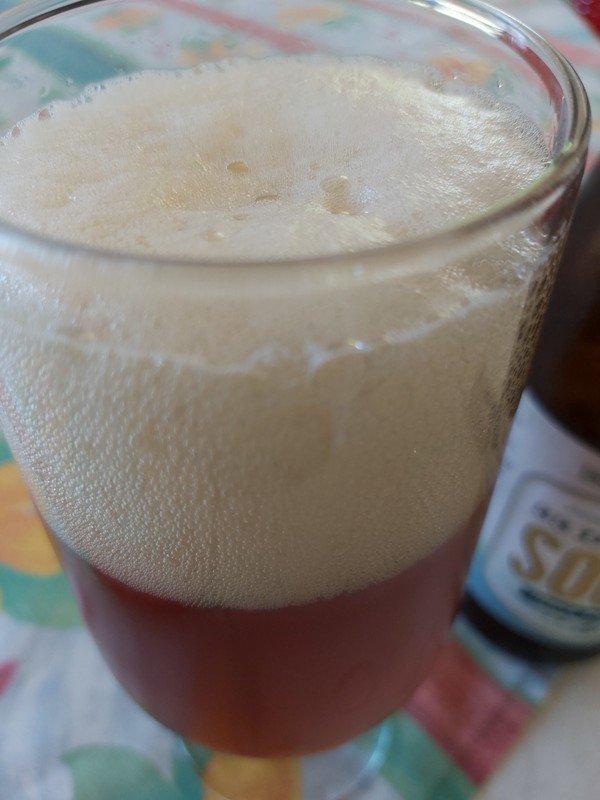 This beer was another great beer, brewed by the Boston Breweries, it had a nice hoppy taste, which I enjoyed a lot, nice and refreshing!!
I hope you enjoyed the post as much as I enjoyed writing it.
The photos was taken by me, at my parents house, in Pretoria, South Africa, using my Samsung Phone.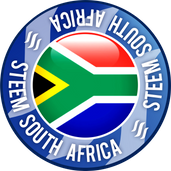 Connecting the people of #STEEM across South Africa. #steemsa JOIN US HERE