What Steemian is special to YOU? @mermaidvampire is!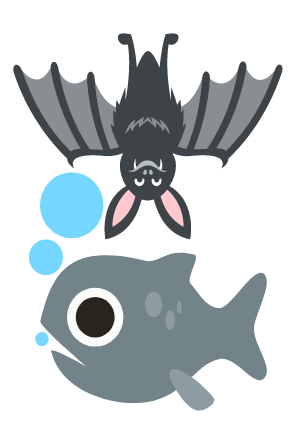 MermaidVampire was the first Steemian who I remember interacting with. We met in the #introduceyourself tag. She posted her #introduceyourself just 3 minutes before mine. Due to the way SteemIT worked, you saw all the latest #introduceyourself posts, and hers was just a couple of posts down the page. It also had a standout title: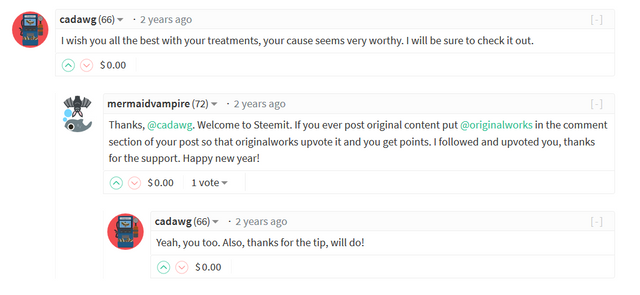 Back then, we were both newbie redfish. We've followed each other since that day. We started talking on discord around 3 months later after I spotted @mermaidvampire in a discord server I was in.
It started like all the good friendships, with @mermaidvampire telling me how to get free upvotes LOL. Yup! Look at us now, we've been friends for well over a year, and we're both Dolphins!
At this point, you're probably thinking "that's cool and all, but I didn't come here for your life story". Well, keep reading because I'll write about whatever I want 😂😁
Between the RedFish and Dolphin stages, a lot happened. After talking about all the things we had experienced on Steemit, we talked about ourselves. After a while, we even managed to get a voice call working once, that was cool. It's funny when you've only talked over text so you don't really know what the other person sounds like.
Well, believe it or not, I've been close to quitting a few times during the earlier times of my journey. Posting became scarce and I'd never feel like posting. All my posts were of low quality because I didn't feel like STEEMing anymore.
@mermaidvampire convinced me to give it another shot, and even that time, although it didn't stick all the way through, I put in some good effort into posting regularly and doing stuff on chain (I think). She is the one who made me truly believe in STEEM.
After that, there had been more ups and downs, but seeing that she is constantly here made me want to post, so I did. Admittedly, I still wasn't too scheduled, but I never quit. Also, as I mentioned earlier, she showed me the ropes when I started on-chain. We've learned most of the chain together and every now and then one of us tells the other something cool we found.
What else?
She is such a giving kind person. Something that you'd barely believe is that she is a Dialysis patient. She's such a cheery and happy soul, she's more cheerful than most people I've met which is really great. She's always great for cheering people up.

@mermaidvampire is extremely selfless, as you may or may not know, she launched @plankton.token, a token designed to support the small fries on Steem. Even before this, she was giving back constantly. She's been running Proof of STEEM for over 257 days now, where she shares the post payout manually, yes, let me stress that. Manually. She hands everyone who entered a split of the pool.
She also made the Guess the colour game, where the pool of the post would be split among everyone who entered. Half would be split between the winners and the other half against the rest of the guessers. That's why Nobody Loses in that game, which is kind of awesome in my opinion and gave redfish/minnows a reason to come out and make a comment daily for a guaranteed prize. Of course, even the prizes for this were distributed manually. It's amazing how she does it. I sure know I couldn't (or rather I'd write some code for it 😝)
Plankton Tokens have been used to help Contest Hosts (additional Prizes), have been used in some giveaways in place of SBI shares, have been used for the "Quiz Nights" That are sometimes held on the discord server. This was also manual thing, and she'd send out multiple tokens manually on SE (as well as STEEM)! The plankton.token is still active and is rewarding delegators for delegations in many different tokens (curation only) manually as well. You can see it in the posts on the @plankton.token account. It upvotes its users regularly to support them and is still going strong.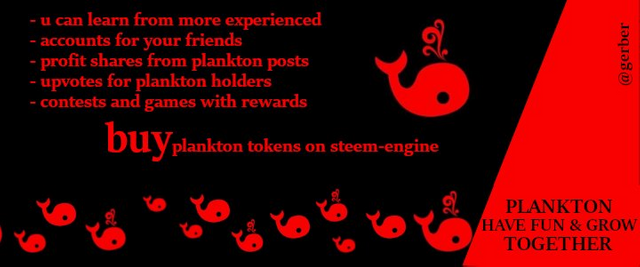 Would you believe it, @mermaidvampire still won't stop there, no of course not. No @mermaidvampire would. When you're that mythical of a creature, you must have some amazing abilities, right? Plankton Token has onboarded people to STEEM via the discord. Admittedly, it's usually friends of Plankton that are onboarded, as they are told to join by current plankton. Usually, accounts are created within a day, which sure beats the normal onboarding process and will hopefully lead to more excited/hyped users!
Plankton Token is a good blend as well, active users span from 100 SP - 10k SP usually. A nice spread, no? That's another great thing, I've met many great people in that server, and I couldn't have done that without her!
Damn, I've really exhausted the word count LOL.
Although really, I can't do 1.5 Years of @mermaidvampire good in text, I hope I did her enough justice. She truly is awesome and has made my experience, and I'd guess, the experience of many others better.
Thank you,
Conor (@cadawg)