Update No. 30 - September News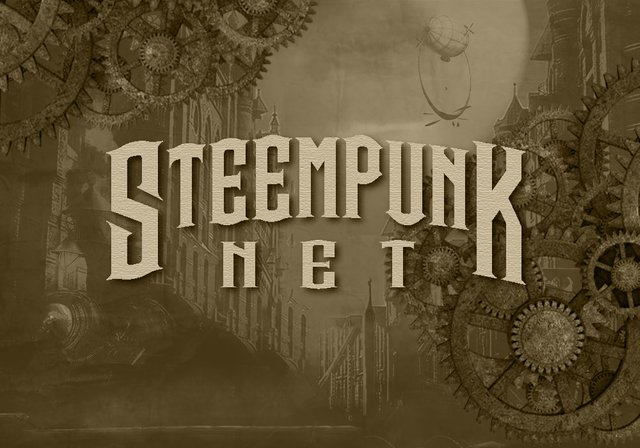 Dear Clockwork community, brave fighters,
It's been a long time since you've heard from us. The summer break is over, many talks have been held and truckloads of ideas have been discussed.
A lot has been achieved in the last year. It all started with our hackathon. In two days we have created the basics for a browser game that connects social network + blockchain + gaming!
Within the following few months the Housing was developed, which creates the basis for the Crafting. All this in our free time, as a hobby. There have been some new items, the community has grown and new projects and ideas have emerged in the SPN universe.
Among others, Solarium - A Steempunk Visual Novel by ciel (@justatouchfey), Player interviews by @ravenruis or an Excel import of SPN data from @trisquelwhare.
Older projects such as THE INVISIBLE THIEF by @asperger-kids should also not be forgotten.
We've always shared our ideas and software with the community, like @jedigeiss bot for our delegation stuff (https://github.com/jedigeiss/Steembot), S2DB (A connection between database and STEEM Blockchain - https://github.com/pcsg/pcsg-steem-blockchain-parser)
And with @jillfeint we always get fresh links that we support with our SPN accounts.
You can be proud of all this.
For the last 10 months we would like to say thank you.

What's the next step?
Many players are wondering, is SPN still alive? What are your goals? What are we guys doing all day long?
People in our Discord know that we are not enitrely gone, but these questions are justified and we understand them completely.
Let us therefore take a closer look at this and answer as many of them as possible.
Yes we are still alive and yes we want to continue with STEEMPUNK-NET. In the next few weeks we would also like to present the whitepaper in version 2. However, not all parameters have been clarified yet, please give us some time for this.
Conversations take time and are usually conducted in the background. Unfortunately, we cannot speed this up.

What's the news?
A small plea at the end
If you not only enjoy playing SPN but have created a backstory for your Adventurer or Aristocrat, then @ravenruis would like to interview your character for her series.
https://steemit.com/fiction/@ravenruis/steempunk-net-player-interviews-1
This is aimed at helping promote the game, and adding a bit of extra fun. If you are interested, find her in our Discord channel for more information.
Thanks for reading,
Hen and Jan, for the STEEMPUNK-NET Team