SteemProjects: Dozens of new Apps and Tools! New content moderator, new goals...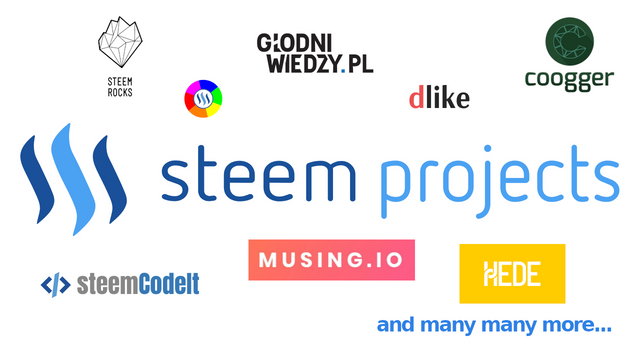 It's been some time since my last post about SteemProjects and I hope you didn't forget about the biggest directory of apps, sites and tools built by Steem community. Currently we have 388 projects in our database and this number is still growing.
News and goals
We are proud to announce (if you haven't seen it already) - link to Steem Projects is listed in "the other" right menu, so now even more people can find us easily.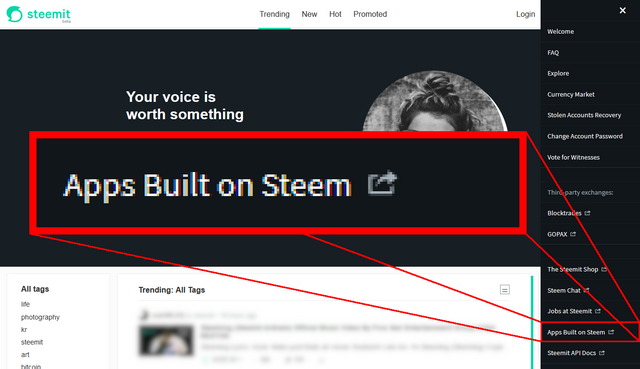 From now on adding new projects and accepting them should be faster with our new content manager @lukmarcus. If you have any questions about project submission you can contact him directly on steem.chat or join our steem.chat SteemProjects channel and ask there.
Currently we have 3 main goals:
Find and add as many new projects as possible.
Verify all project drafts added by users and be up to date with new ones.
Check older projects for the newest informations.
These goals are just as important and our content moderator @lukmarcus tries to do all of them. But the things most seen to the outside are new projects and recently new entries were added to SteemProjects database. They are listed below:
New Steem Interfaces
A place where is information sharing network that works with communities, it provides them a steem interface and you can earn STEEM.
by @hakancelik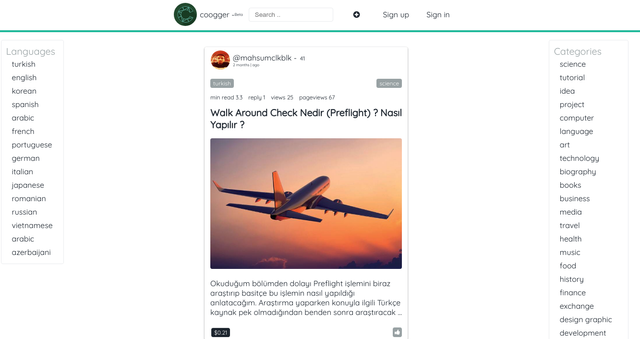 ---
Application build for people to enjoy the additional source of monetization. The design of dlike is based on popular social media platform - Pinterest.
by @certseek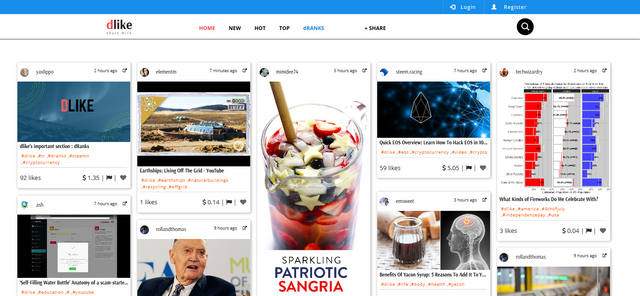 ---
Dedicated Steem user interface for displaying content of selected users.
by @nicniezgrublem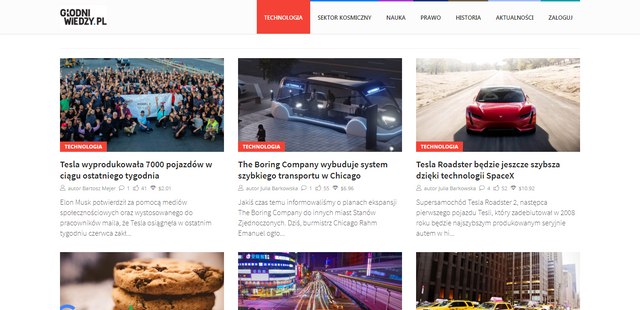 ---
HEDE is a Wiki Platform and collaborative Knowledge Sharing Dictionary where you share information about anything in the universe by first defining it.
by @ercu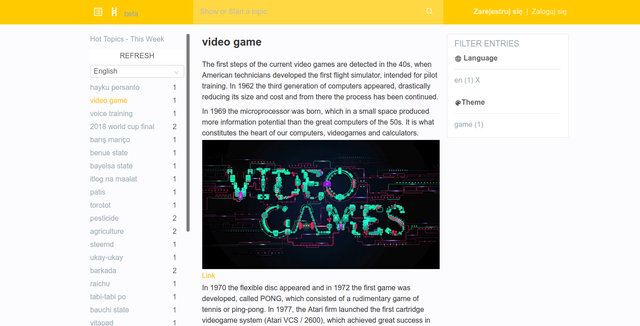 ---
Memeit.LOL is a creative platform you can use to create your own meme and post it on the Steem Blockchain.
by @gktown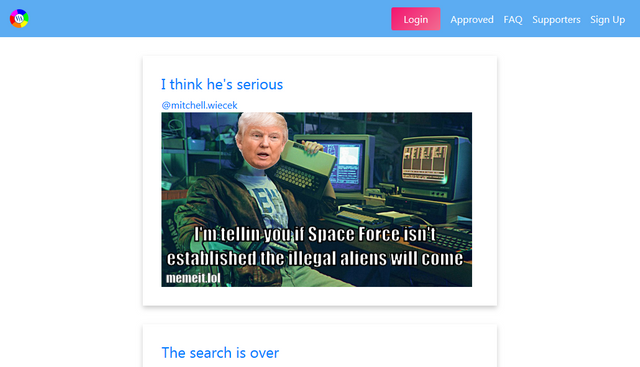 ---
Musing.io is a question and answer platform built on top of Steem.
by @musing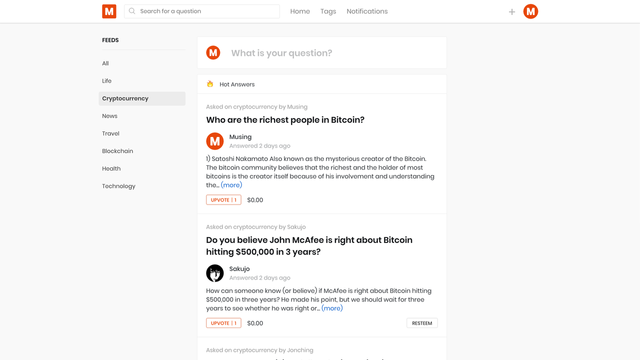 ---
steem.rocks is a simple activity feed for steem accounts. You can follow your own profile page to see what's happening to your account in the network.
by @emrebeyler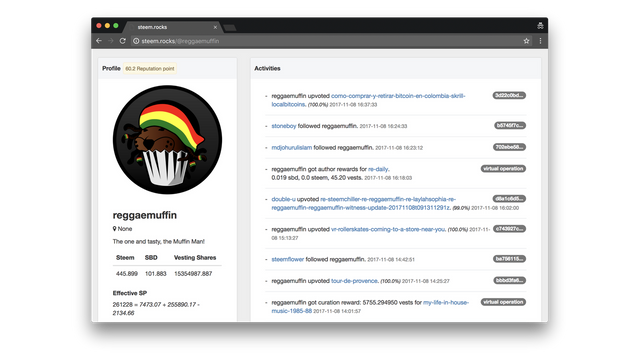 ---
Question and answers site about coding to help developers.
by @ektorcaba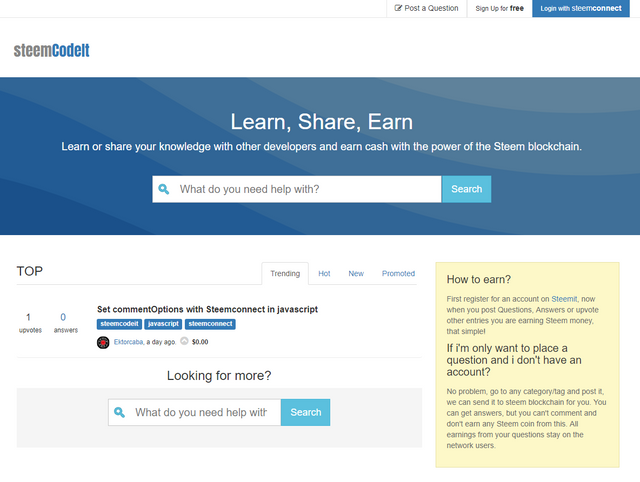 Account Creation Tools
Steemfounders by @nicniezgrublem and @santarius

Steemfounders allows you to publish your first post here without having an account. Try to make it as good as possible - at Steemit we reward interesting creators and it will depend on how quickly your account will be created (however, it should not take longer than 24 hours)
New Bots
New Data Tools
New Programming Tools
New Trading Tools
SwapSteem by @swapsteem.

SwapSteem is a peer to peer exchange, similar to localbitcoins.com. With increasing number of users on this platform, we have felt a strong need for a peer to peer exchange to convert Steem and SBD directly to different fiat countries, provided with secure escrow transactions in moderation of varius influencial steem escrow agents for the respective country or currency.


Other
DCR Tools by @zygibo,

Dlive Chat Reader is a Stream-Labs application with OBS windows that contains: Chat with TTS, Steemit Comments with TTS, Upvote and Donate notifications, Followers counter, Rolling upvoters bar and more...


Steemee by @petermail.

Notification desktop app that will show you a new article worthy of your attention. You choose a category to follow and all articles with that tag will be searched and you will be notified of only those posts that have active authors who respond to comments and upvote others.


Future?
We have plans for systematic updates about new projects and changes made to old ones. There will be also posts made by @lukmarcus about testing Steem projects and looking at them from an average user's point of view. Texts, movies, compares and statistics - let's hope it all will work and we will get a feedback from all of you.
So... see you soon!
---
How you can help SteemProjects?

If you want to support further development of SteemProjects, please consider upvoting this post, and also voting for our noisy.witness. Your vote will help us pay for servers, will allow us spend more time on fixing bugs, programming new features and also making sure, that database of SteemProjects is always up to date.