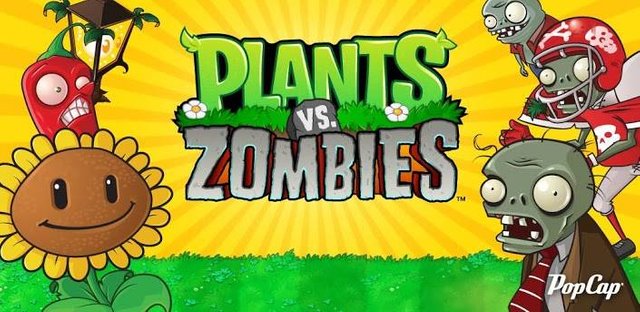 Hey Steemit!
OSTs are really underrated but they're so good, so I thought I'd share a song a day and my thoughts about it! I highly recommend listening while reading! 😊
So about a month ago, Plants vs Zombies celebrated their 10-year anniversary! The game was released on May 5, 2009 and I can't believe it's been 10 years! It was one of the first mobile games I ever saw (and later bought), but I remember watching my classmate play it in class on her iPad back in my secondary school days.. Oh man I'm getting old.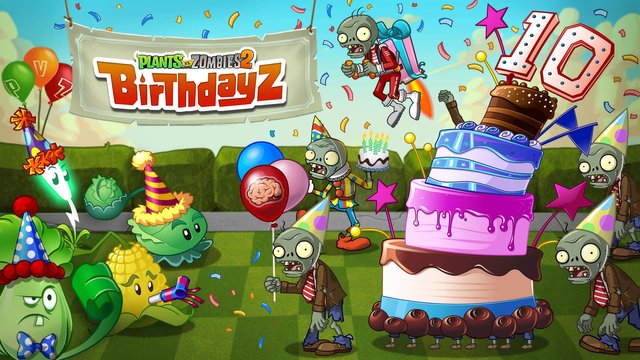 Happy Birhdayz!
Anyway, if you've never played Plants vs Zombies before, it is a tower defense game developed and originally published by PopCap Games for Microsoft Windows and OS X. The game involves homeowners who use a variety of different plants to prevent an army of zombies from entering their houses and "eating their brains". It's a simple premise, but the levels can be really challenging, and there are various other modes outside of the main Adventure, including Minigame and Survival modes, which have their own gimmicks and strategies.
PvZ was a major hit, spawning many different ports onto so many platforms and earning multiple Interactive Achievement Awards, alongside receiving praise for its musical score. A sequel, Plants vs. Zombies 2: It's About Time, was released in 2013 for iOS and Android, and a 'spinoff', Plants vs. Zombies: Garden Warfare (a third person shooter) was released in 2014.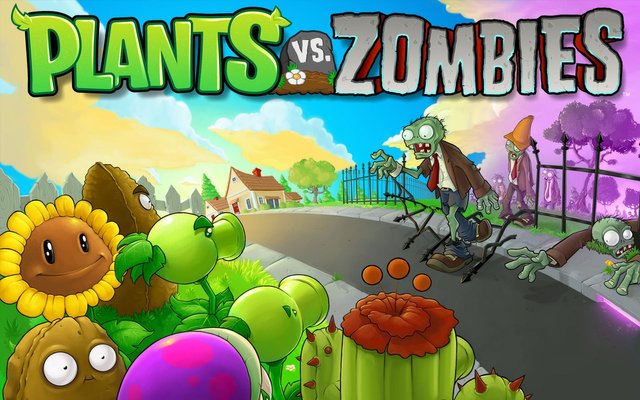 the zombies..are coming..
The soundtrack for this game is amazing, and today I chose a song called Loonboon!
This song plays on most, if not all, of the Minigame stages, as well as the 5th and 10th stage of every level in Adventure Mode. I believe the first time you'll hear this song is on level 1-5, the first Wall-Nut Bowling stage.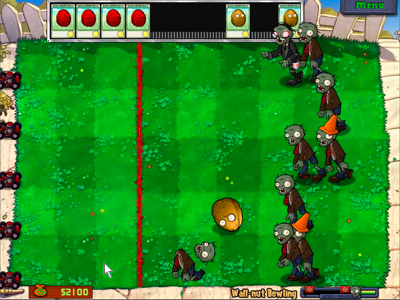 Like most of the songs in this game, it mainly consists of a piano with some backing bass notes and beats. Loonboon starts off with a sequence of notes in staccato, with a supporting harmony in a lower octave. The bass notes and beats, along with a light brass harmony join soon after. My favourite part of the song comes in at 0:49 at the bridge, when the piano is centre stage and a long sequence of continuous notes played with increased tempo, with light supporting 'guitar' (maybe an oriental one) and brass. Hi-hats join in the second repetition, and beats in the third. The bass then shines toward the end of the song, with some synth notes in the background.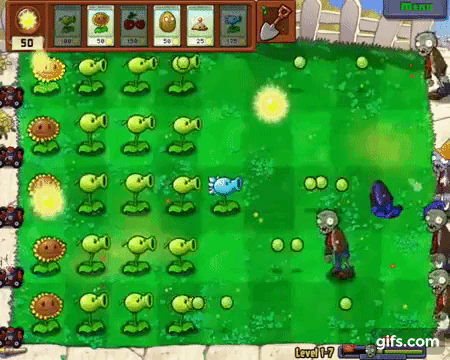 It's some a calming song in terms of pitch; the piano is not overwhelming, and the background beats and bass are not possessive as well, but each has a time to shine during the song. However, the tempo is still fast enough to give you that sense of urgency as you watch the zombies slowly approach your house. I remember getting very nervous during the early part of the stages when the zombies would creep across the screen before I could get my arsenal out.
Laura Shigahara composed the entire soundtrack, and I read that it borrows elements from the pop music genre, as well as console chiptunes, which I guess is quite true. She did an absolutely amazing job with this soundtrack. The overall tone is quite similar throughout all the songs, with 1 or 2 exceptions, but if you like the mellowness of piano pieces, I'd recommend giving it a listen. And if you like tower defense games, definitely give Plants vs. Zombies a try!
If you're interested, I'd recommend checking out NintendoCapriSun's playthrough on Youtube. I've been watching him for years, and he's a real genuine guy.
This was by far his most popular playthrough and I'm glad so many people enjoyed it and he got the recognition he deserves.
Also, here's a drawing I did to celebrate PvZ's 10th anniversary!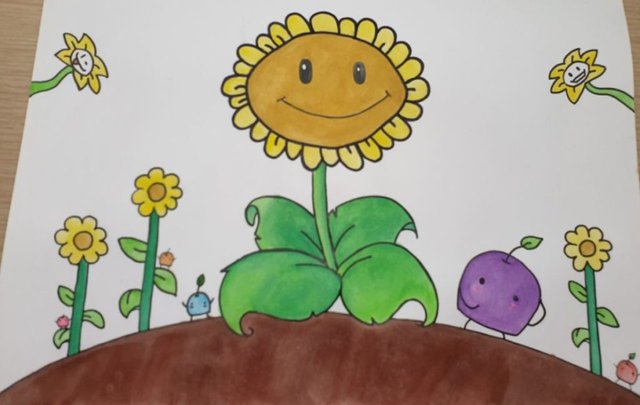 I realise 3 of my favourite games have yellow flowers in common!
Thanks for reading!

To find out more about me, check out my intro post here!
---
Posted from my blog with SteemPress : http://tacocat.steemblogs.club/2019/06/04/ost-of-the-day-29-plants-vs-zombies-loonboon-%f0%9f%8c%bb/
---
Check out my previous post in this series!
OST of the Day #28: Undertale - ASGORE