@Art-Venture traditional Art contest: "Cartoon character". Winning Pot 55 Steem and 800 CCC!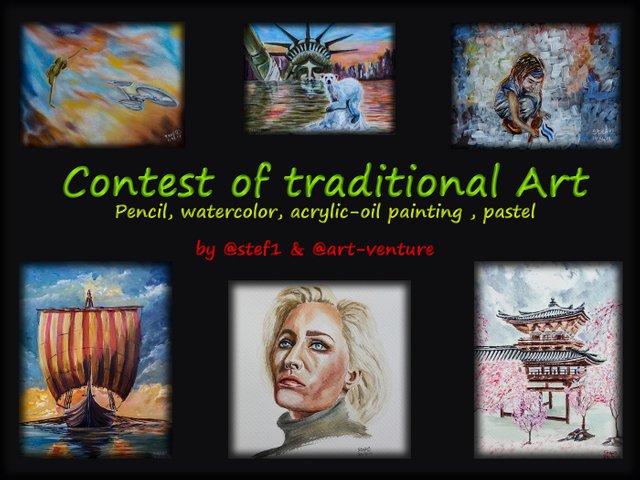 *
Hello dear Steemians,
Today we are back with next @Art-Venture contest of traditional Art and this time the topic was suggested by our friend @xpilar, this is "Cartoon character".
The Theme of the week: "Cartoon character"
Cartoons are something we learn from our childhood and nowadays there are many different cartoons made in 3D and as animated movies. There are a lot of interesting action, adventure, and romantic, actually everything you need. Even being adults we still love cartoons, I really enjoy watching them till now too.
As an example I wanted to present my favorite cartoon, that I watched in my teen years, that was the time when I discover Anime for me. "Sailormoon" manga series written by Naoko Takeuchi.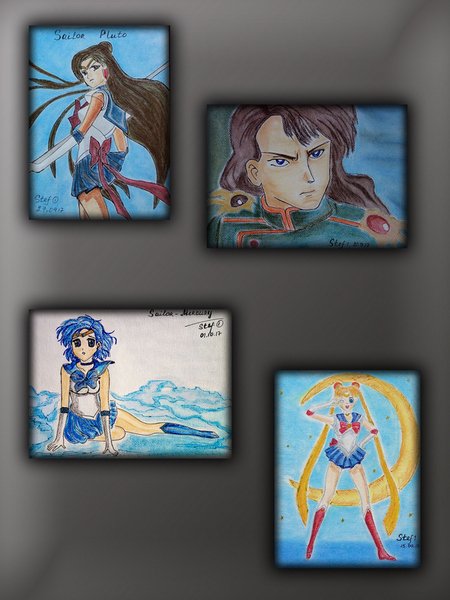 The Prizes:
There are two types of Prizes this time:
1. As before the winners will be awarded in Steem:
The First prize 20 Steem
The Second prize 13 Steem
The Third prize 10 Steem
3 x 4 Steem
2. Additionally we have "CCC"- Creative Coins to first three winners but only those who use #creativecoin tag
The First prize 350 CCC
The Second prize 250 CCC
The Third prize 200 CCC
*
CCC (creative coin)
Probably you have heard about Creative Coin that was recently launched and supporting all Creative Initiatives, have their Curator Team who daily looking through the Platform and spreading the word, many already using #creativecoin tag. For those who need a bit of information, here is the link:


---
---
Rules of competition:
! please read these carefully and abide by the rules !
Upvote, Resteem the initial post or Update post
use #art-venture and #creativecoin tag if you want to win CCC (creativecoin)
Title it: ArtVenture Contest: + your title
Take photo of step by step process (this is one of the most important criterion)
The works must be newly created and marked with your own names
Traditional Art medium only to be used.
You can submit up to 2 entries
Any attempt to steal other's work is considered a serious infraction, we will cancel his qualification permanently.
Post a link to your entry below the comment thread.
The deadline for submission is 02 November 2019, 12 PM Central European Time (CET) and winners were announced on 04 November 2019

Sponsors:
Here are what we have now and if there will be more donation then Total Winning Pot may grow.
Also for CCC (creative coin) Sponsors:
We are very grateful to our Sponsors for such contribution to the Contest Winning Pot!!!

If you like the idea and want to try, do not loose time and just take part in the contest.
We wish you good luck!
---
---

*

---
Posted from my blog with SteemPress : http://artventure.club/art-venture-traditional-art-contest-cartoon-character-winning-pot-30-steem-and-800-ccc
---