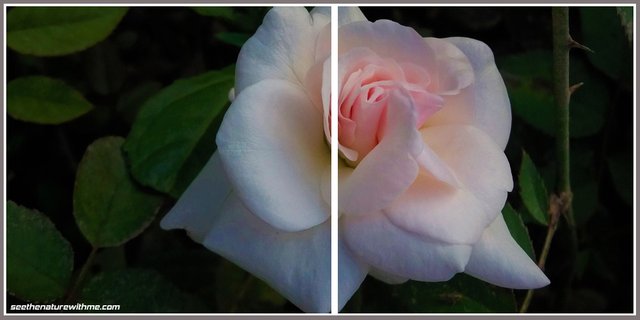 <br/
White Rose
Among the things that we all get to see in our environment , the flowers are one of the most beautiful creation that was ever made. There will be really hard to find someone who does not really like Flowers that is how much we adore about flowers. That is what makes it much more unique and valuable to us.

---
Be that it may be a memorable occasion to us, or something tragic it has its way of being the limelight of that event. While as for today I am showing you of the most beautiful flower that is out there in the family of
GENUS ROSA.
The Rose (White).
---
The white Rose is something an excellent beauty to look at. The Petals and the all the things related to it allowed me to realize that there are very things out in the nature and I was lucky to get a slice of it. There were few more White Roses and each and every one of them were really amazing.
---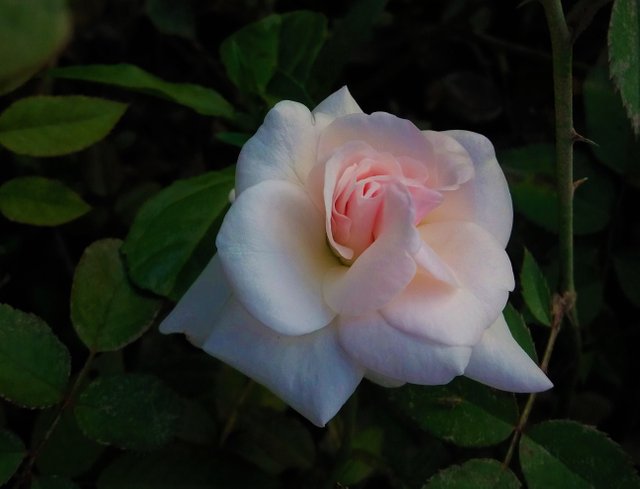 ---
While most of the Rose plants are planted for its beauty and ornamental reasons. As we all might agree to that and can see Rose being used in different functions and special occasions as a memento of love and affection. One of the most attracting thing about roses are their SCENT. Which is as well mind blowing and favorite to many by the way.
The Plant is often used for medicinal purposes as well. Which makes it even more beautiful with advantages.
---

Copyright © 2018 the images are captured by me
---
There are various meanings of Roses that we often get to hear, I suppose I shall share them with you. There are many but among them I am just sharing a few.
Red Rose: It mostly refers to Love, Emotion and "I LOVE YOU" quote.
White Rose: It does represents Charm, Innocence and Purity.
Pink Rose: It kind of refers to Admiration, Greatness, Gentleness.
---
As for Today this was all of it. I hope you liked going through the blog. Enjoy your time and live the life truly as our time is limited and make your every wish come true by giving your all in whatever you are working for.
---
---
---
Till the next time, to somewhere/something More Interesting !
---
You can visit my blog for more posts like this
www.seethenaturewithme.com


---
---
See you soon on the next Tour of

www.seethenaturewithme.com
---
Have a Pleasant Day Everyone !
Thanks for Stopping by
FOLLOW ME & STAY TUNED FOR MORE
---
Posted from my blog with SteemPress : http://seethenaturewithme.com/the-white-rose/
---