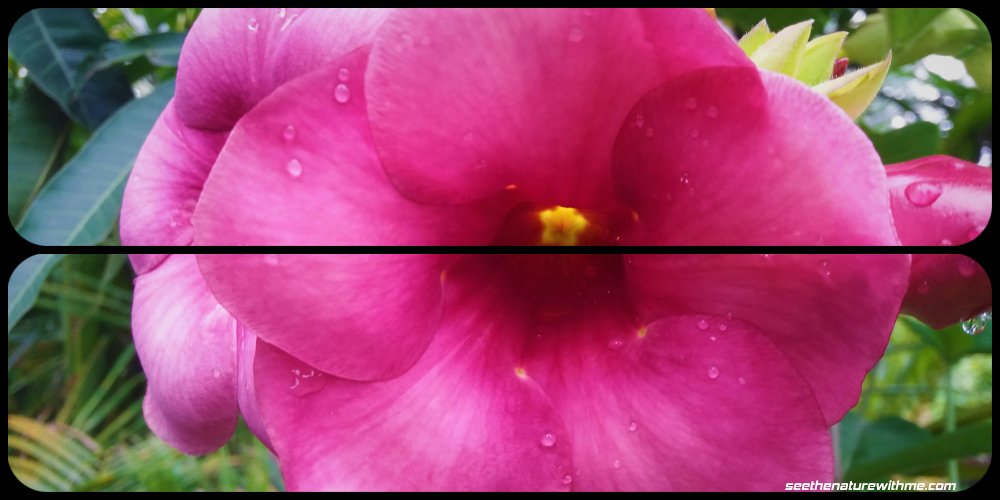 <br/
It was a very nice evening and was out in the search of the natural beauty that I can capture in my frame. Luckily in the morning rain-swept by and the evening was really very pleasant and weather was really comforting to get out and be with the nature.
---
To come to think of it, I was walking along and enjoying the environment as because most of the time temperature seems to be a lot more whenever I was out for taking photographs but this day was a bit different. So to go with the flow I came to see a few plants in the yard of a house and there was this amazing beauty, the water drops from the rain were still there and which made it look even more amazing. Sometimes little incidents just makes our day. In addition of the water the flower was looking very pretty and here it is captured in my frame.
---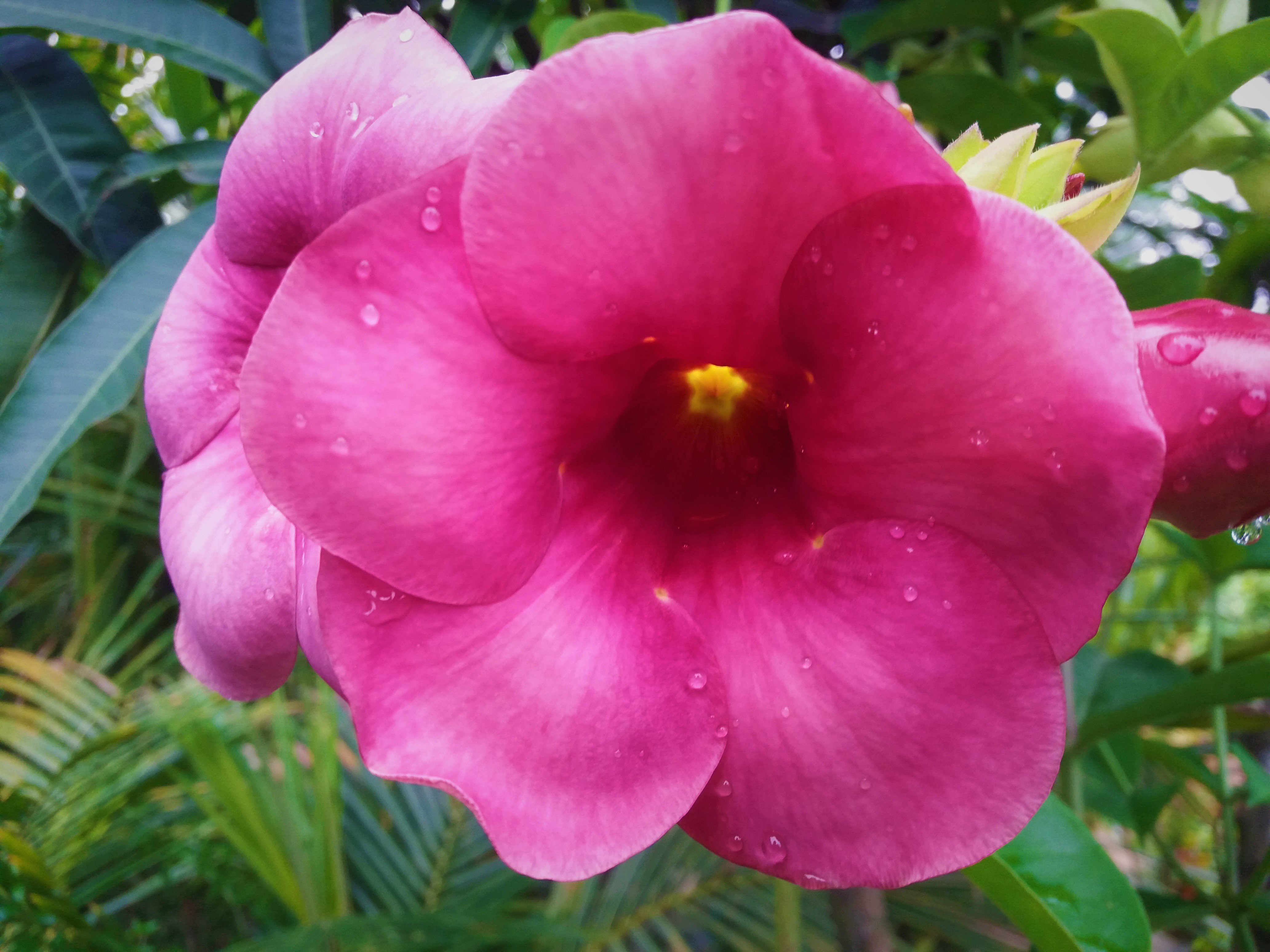 ---
There were two to three plants and in all of them the flowers were blooming and the site was really amazing to look at.
---


---
While taking the images I was wondering how the sky looked well this was the view that I was able to get . A clear sky with the combination of White and Blue.
---

Copyright © 2018 the images are captured by me
---
It was a nice evening these images did made the day for me by the way and I do really hope you got to like the images.
---
Till the next time, to somewhere/something More Interesting !
---
You can visit my blog for more posts like this
www.seethenaturewithme.com

---
Visit my Steemit Profile
www.steemit.com

See you soon on the next Tour of
www.seethenaturewithme.com
---
Have a Pleasant Day Everyone !
Thanks for Stopping by
FOLLOW ME & STAY TUNED FOR MORE
---
Posted from my blog with SteemPress : http://seethenaturewithme.com/441-2/
---