This is part 3 of our contribution to @mandelsage's challenge to increase human engagement on Steemit. We are winding through the story of how we found each other and showing some of the situations that brought us back together. I don't know how many more of these we should do on this subject, and we should probably pick up the pace of the timeline a bit, but there's still some juicy bits to come. I don't want to leave too many spoilers, but it all works out in the end and we have a good bit of fun along the way.
This video was recorded during our SUMMER SLAM 2018 vacation, while we were at the Opal Beds. I'm sure you will feel the mystical healing properties of the opally goodness just by watching this video. Right to the end. Slackers.
Cheers and adios from week 3!
Oh, and we want to thank @jedau and @randomli for toeing up to the line for this challenge. You can catch their video HERE.
We would like to nominate @rhondak and @tarc to let us know a bit about what they do. We would also like to hear from @davemccoy.
Oh and here's the comparison photo: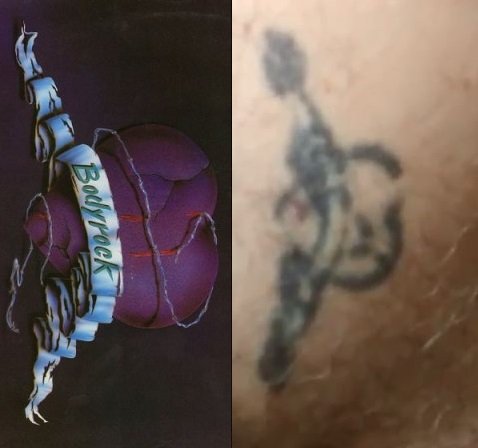 "My friend had just purchased his first tattoo gun and was giving out free tattoos. Apparently, the ink that came with his starter kit did not react well with my skin and I got an infection. Not hepatitis or anything like that, but my body pushed back and got very irate. No, I didn't want Bodyrock in the banner and I wanted it to look like stone."
Chris Bird 2018

---
Posted from my blog with SteemPress : http://reactionaries.ca/2018/08/10/our-story-mandelsage-challenge-week-three/
---