Taking a Break on Two Islands | 在两个岛屿上度假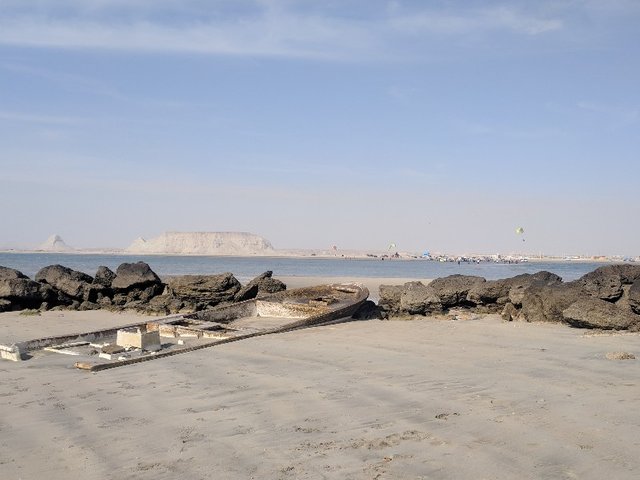 For our new years retreat we hopped on the ferry to two of Iran's favourite island destinations: Qeshm and Hormuz.
在过新年里,我们乘坐渡轮前往伊朗最喜欢的两个岛:格什姆和霍尔木兹。
Qeshm
The ferry service runs from Bandar Abbas to Qeshm very often, about 5 times a day. Ticket was 135,000 Rial, and additional 100,000 for each bikes. The additional charge was annoying because only after you've loaded your bikes onto the boat do they ask you to pay. It's difficult to trust anyone because as foreigners we're always paying extra.
Qeshm is the biggest island in the Persian Gulf and stretch along the southern coast of Iran. After 45 minutes journey over the calm sea we arrived.
There were many natural attractions scattered around Qeshm. Mostly interesting geological formations.
渡轮服务从班达尔阿巴斯经常开往Qeshm,每天约5次。门票为135,000里亚尔,每辆自行车额外100,000。额外的费用很烦人,因为只有在你把自行车装上船后,他们才会要求你支付。很难相信任何人,因为作为外国人,我们总是支付额外费用。
格什姆是波斯湾最大的岛屿,沿着伊朗南部海岸延伸。在平静的海面上行驶45分钟后,我们到了。
Qeshm周围散落着许多自然景点。大多数有趣的地质构造。
Star Valley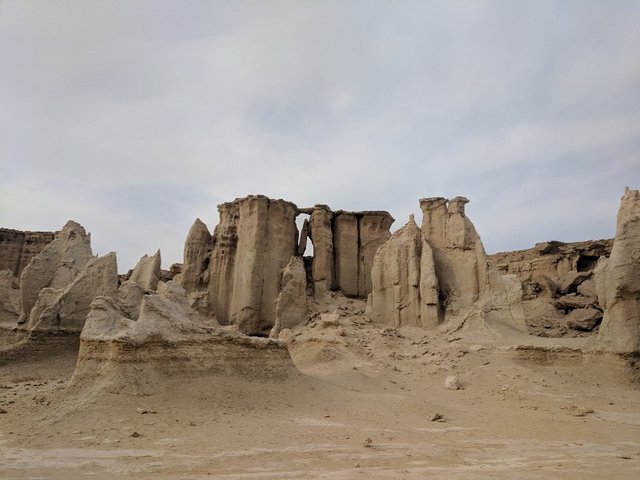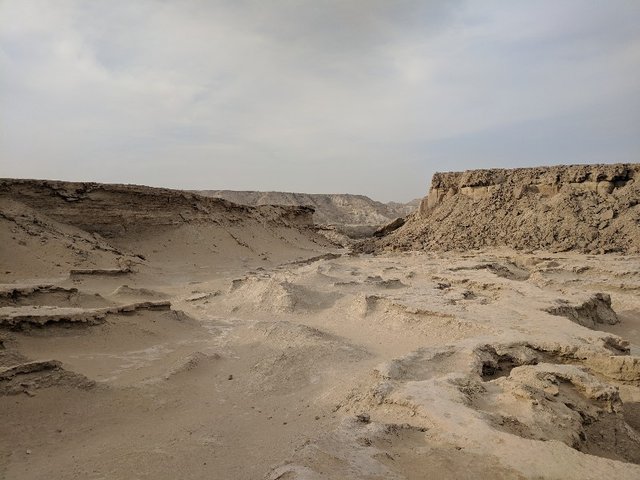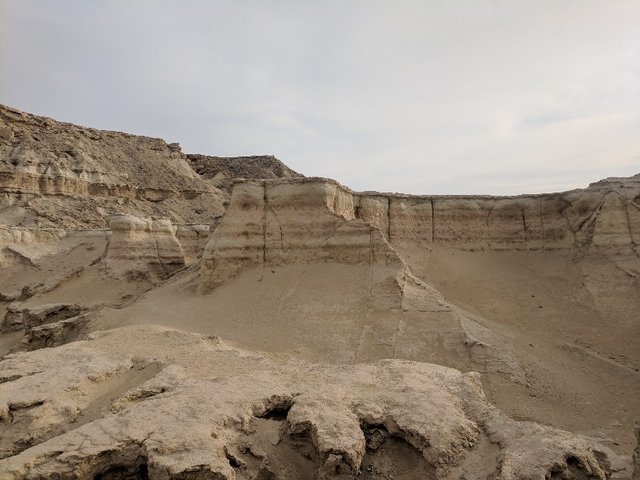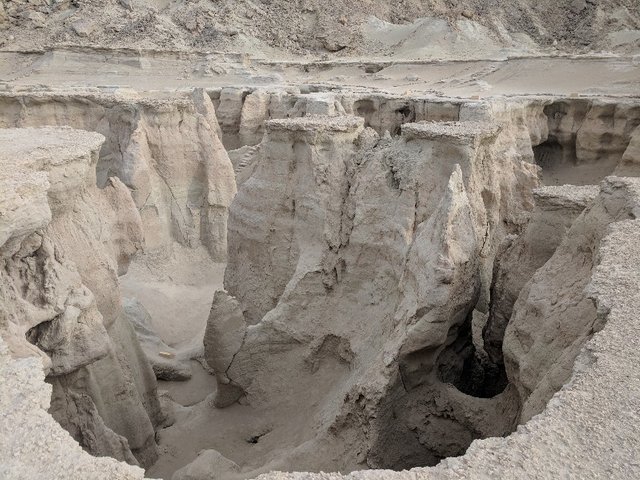 First attraction was the Star Valley. An absolute fascination. They were actually closed on the day we showed up. However the ticket booth operator quietly let us in. It was so much better enjoying an attraction all by yourself, and only 10 others.
第一个景点是星谷。绝对的魅力。他们实际上在我们出现的那天关闭了。然而,售票亭的作员悄悄地让我们进去。只有你自己才能享受一个景点,而且只有10个人。
Naz Island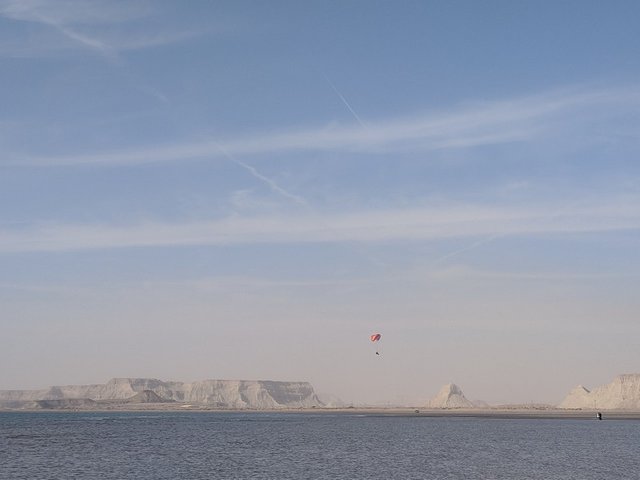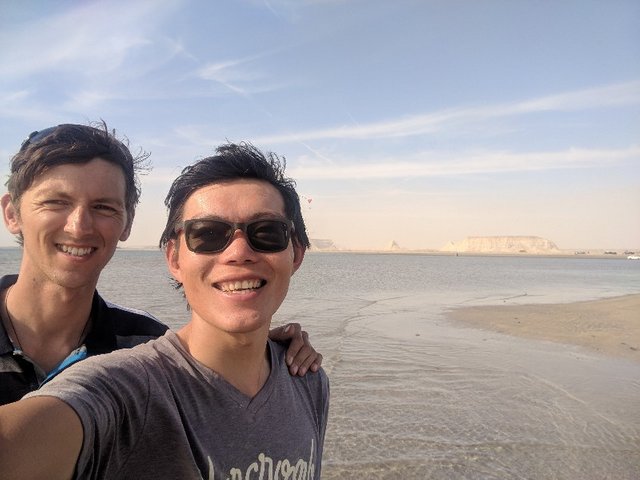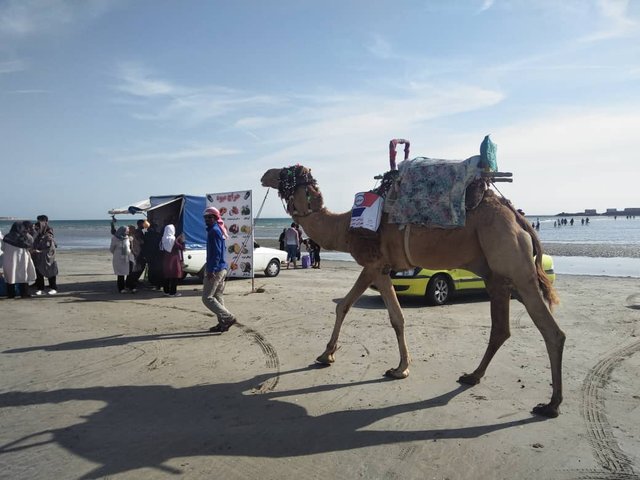 Naz Island is accessible by foot on low tide. There is a sandbar allowing anything from cars to camels to cross. We hid our bikes behind the sand dunes and walked over to the little Naz island.
Looking back at Qeshm we could see all the paragliders up in the air. It's a nice stretch of beach where you can swim, collect seashells or enjoy a sunbath (wouldn't recommend though, it's very hot)
纳兹岛可在退潮时步行抵达。有一个沙洲允许从汽车到骆驼的任何东西穿越。我们把自行车藏在沙丘后面,然后走到小纳兹岛。
回顾格什姆,我们可以看到所有的滑翔伞都在空中。这是一个很好的海滩,你可以游泳,收集贝壳或享受日光浴(不建议,很热)
Mangrove Forest
Next stop we arrived at the town of Tabl. We arrived in the afternoon hoping to see some bird action during dusk but there wasn't much. Perhaps next morning we'll get to see flamingos.
We camped under a picnic shelter but it was noisy all night long. People would drive in on their motorbikes late at night. They were curious about our tent and would come in for a peek if anyone is inside. That scared the hell out of us every time.
下一站我们到达了Tabl镇。我们在下午抵达,希望在黄昏时看到一些鸟类动作,但没有多少。也许第二天早上我们会看到火烈鸟。
我们在野餐棚下露营,但整晚都很吵。人们会在深夜驾驶摩托车。他们对我们的帐篷感到好奇,如果有人在里面,他们会偷看。每次都吓坏了我们。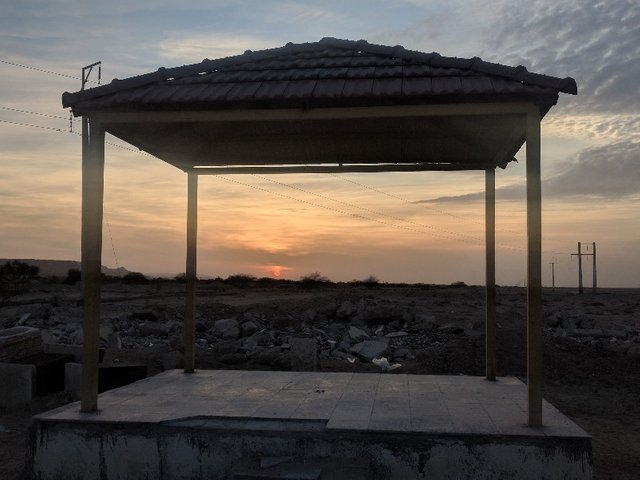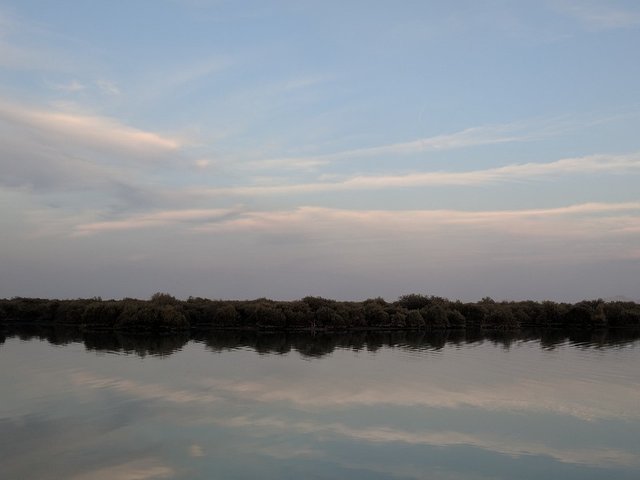 No flamingos here
Hormuz
Hormuz is a small island you could cycle easily in one day. We took the 2pm ferry from Qeshm to Hormuz for 150,000R (+100,000R for bikes). It was good they had two services, the other was at 7am!
霍尔木兹是一个小岛,你可以在一天内轻松骑行。我们乘坐下午2点的渡轮从格什姆到霍尔木兹的150,000R(自行车 +100,000R)。他们有两项服务很好,另一项是早上7点!
Statue Valley
The map had a spot for viewing the sunset called "Sunset Abyss". We arrived in time, along with many tuktuk taking other ferry passengers, to see the sun slowly descend above the sea.
When everyone was gone we put up our tent and stayed there for the night. We have learned to cook dinner after dark because the flies will be gone. They are so aggressive here, even on your bikes they will still annoy you.
地图上有一个观看日落的地方叫做"日落深渊"。我们及时赶到,与许多乘坐其他渡轮乘客的嘟嘟车一起,看到太阳慢慢下降到海面之上。
当每个人都走了之后,我们搭起帐篷,在那里住了一晚。我们学会了在天黑后做饭,因为苍蝇会消失。他们在这里非常咄咄逼人,即使在你的自行车上,他们仍然会惹恼你。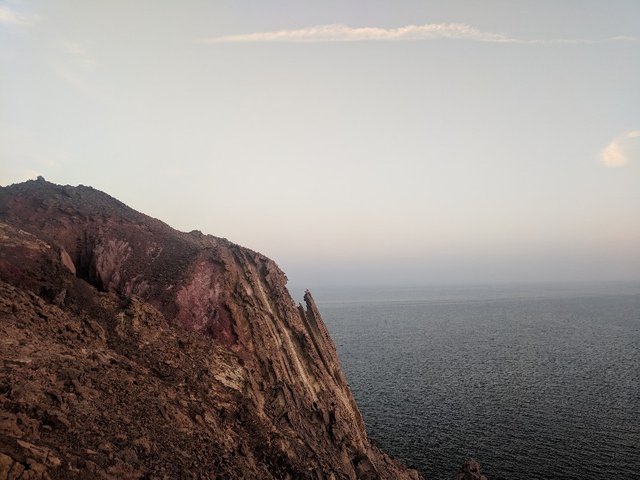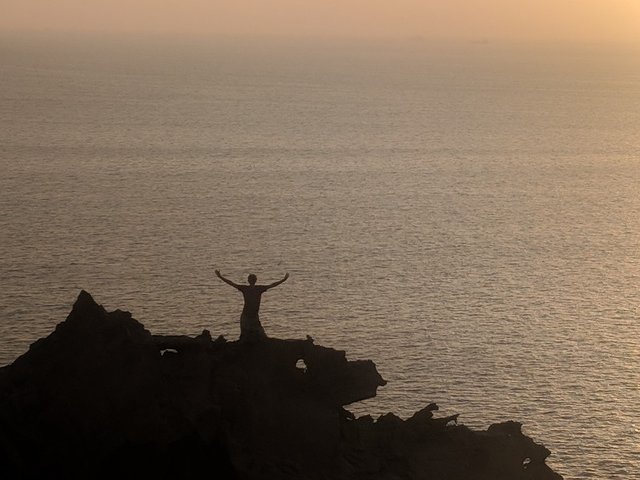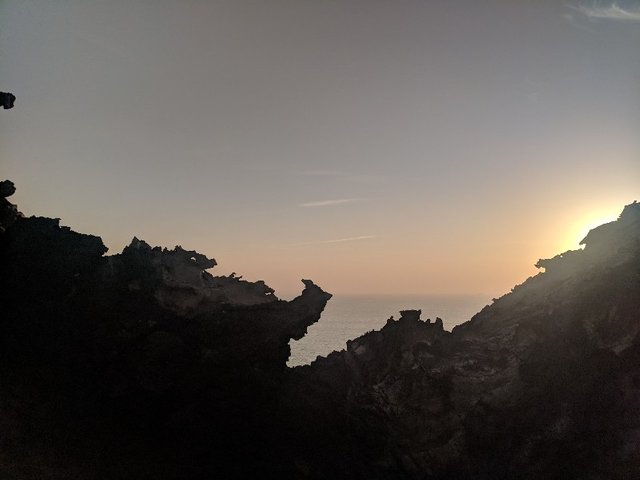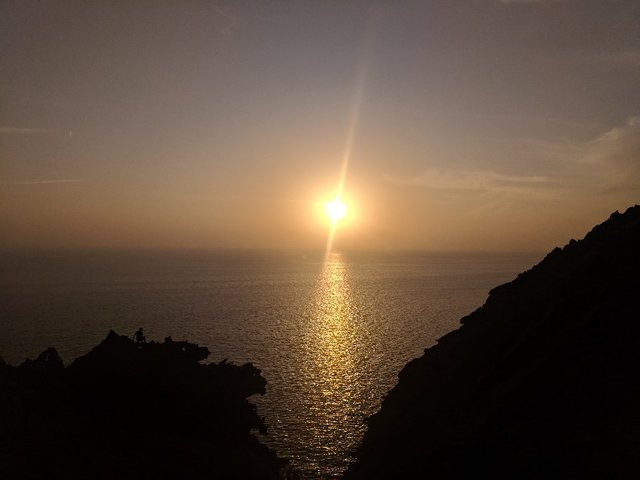 Camping in the valley was so peaceful. We had the whole place to ourselves to enjoy a quiet night.
By next morning people were already back. Some locals had set up shop along the track preparing for tourists from the morning ferry.
在山谷中露营非常安静。我们有自己的整个地方享受一个安静的夜晚。
到第二天早上,人们已经回来了。一些当地人沿着赛道开设了商店,为早上渡轮的游客做准备。
Mountains of White and Red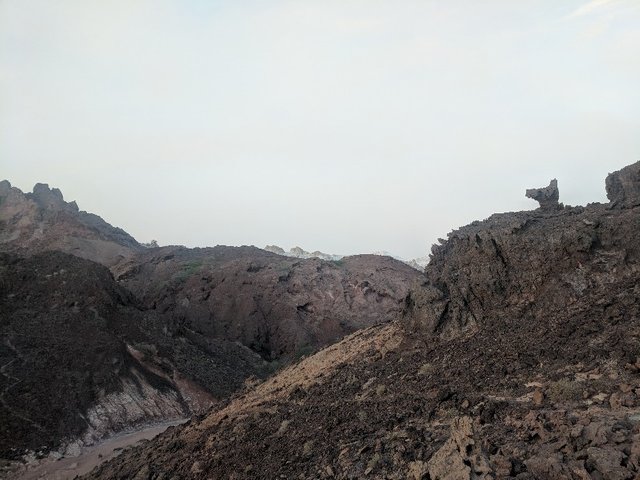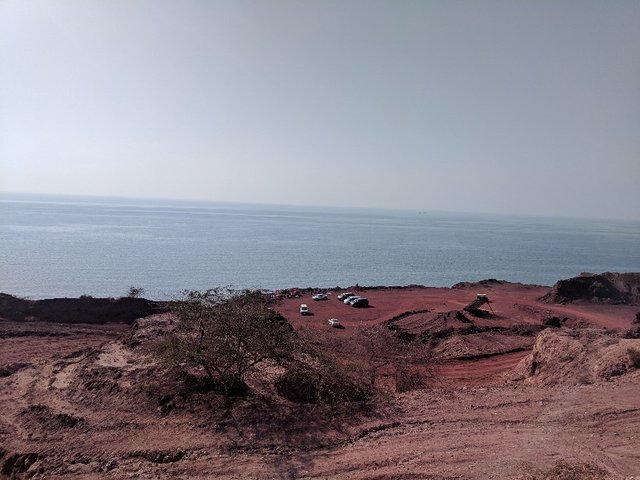 From the road we could see mountains of white and red. It was like Mars. Unfortunately being with our bikes meant we were limited to wherever the road took us.
The rocks here are so strongly coloured it gave us an ever changing view from the bikes. Although we couldn't hike those magnificently coloured mountains, we still enjoyed cycling past and around them.
从路上我们可以看到白色和红色的山脉。这就像火星。不幸的是,乘坐我们的自行车意味着我们被限制在路上的任何地方。
这里的岩石色彩如此强烈,让我们从自行车上看到了不断变化的景色。虽然我们不能徒步到那些色彩斑斓的山脉,但我们仍然喜欢骑自行车过去和周围。
---
We have picked Hormuz to be our favourite. It was small, but we thoroughly enjoyed the ride around the island. There weren't as many attractions as Qeshm but the entire island was an attraction. Both are deserving of a visit and you'll be able to see a more relaxed version of Iran, a happier and care-free Iran.
我们选择霍尔木兹作为我们的最爱。它很小,但我们非常喜欢环岛游。没有像Qeshm那么多的景点,但整个岛屿都是一个景点。两者都值得一游,你将能够看到一个更轻松的伊朗版本,一个更加快乐和无忧无虑的伊朗。
[//]:# (!steemitworldmap 26.970945 lat 56.211787 long d3scr)
---
Posted from Steem中文社区 : http://cnstm.org/blog/2019/01/17/taking-a-break-on-two-islands-%e5%9c%a8%e4%b8%a4%e4%b8%aa%e5%b2%9b%e5%b1%bf%e4%b8%8a%e5%ba%a6%e5%81%87/
---