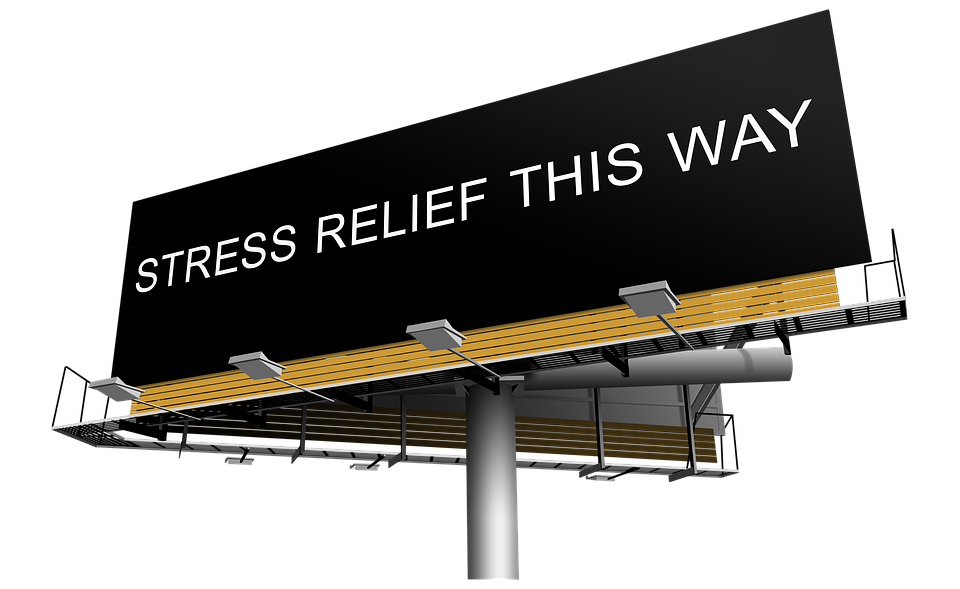 image source
Pressure and feeling tetekan, maybe many of us feel depressed because of something that makes the whole situation uncomfortable. Both in terms of life, sometimes the problem of a partner, it is difficult to find a job until the family problem is not finished, yes indeed to predict that fate is sometimes so difficult, not even a few who give up just because of ordinary pressure. But the real struggle is to start life after running the pressure. Because without the pressure of life it will not run according to desire, yes!, Maybe I should believe that. Pressure becomes an interface in finding victory. So, something is wrong if you consider pressure to be a burden.

Maybe you can ask for temporary help for that, right !, this won't last long but you will feel happy that is fun. Entertainment, climbing, or other assistance that will only help you for a moment. But you need that, because everything you experience requires therapy according to the level of need. But it will disappear again when this situation has gone away, you will again feel stress that is stressed.
But you don't have to worry about this, because all the diseases that have on your body will have the perfect medicine if you want to find that cure. Indeed, every climb has a difficult road, even the available ravines are no less dangerous than the tides in the middle of the ocean, but you must be sure that after that you will find beauty that might be able to pay all your wasted strength. That proves that behind the difficult pressure you will surely find a happy victory.
Ups and downs, words that we may always hear in the process of sea water travel, even though the problem also takes place in all fields, even we also experience the name of ups and downs. Yes, sometimes, above and do not rule out the possibility that we will return to the lowest position, sometimes also happy and unlikely that happiness will feel at home. This flow does make you so uneasy, many feel anxiety and not a few are afraid of the situation. But you only need to enjoy what is your current situation, because life is a condition that is never the same.
But is there any stored power to forget that stress?, The answer is. You don't need to think about prolonged stress, because of this problem the burden continues to arrive. Every pressure is certainly not in the same dish, so you need to forget the pressure one by one, give pleasure and create ease in everything to welcome victory. Forget the stress and don't need to worry about any pressure.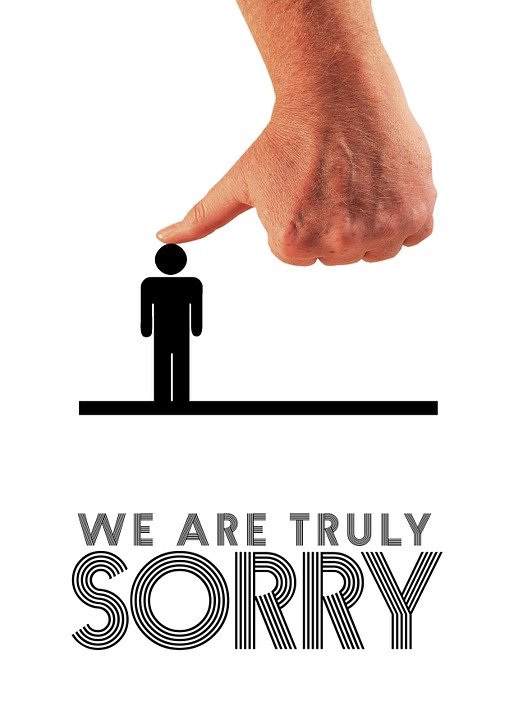 image source
Just like my life, sometimes I feel worried about it, so that a lot of what I want to do is hindered because of this condition, even though it's a big mistake and very wrong for you victory fighters. And after that I tried to get up again by forgetting all the pressure, because the burden will still be as small as the game you play. But what you need to show is how you play each set of resistance, pass each challenge, find the opponent's weak points and try to read the direction of the match. And sometimes we are burdened because of the champion, yes this is very true, the champion is the dream of all those who try to win, but if you think about winning the game through the game? how to forget about that condition?, you just need to target the champion outside the field, and displaying the winning mentality in every match, I think this will have a very good impact on your struggle.
You need to set goals for all the struggles that will be there, as well as the form of writing, sometimes I am confused to start one time that will connect the word game. Confused to write what is the material for posting, but in fact the mind does require calm, we cannot easily find every pleasure, because each dish has a different process. Maybe we have to turn this direction of mind, starting from ordinary letters and not having to stick with it.
I think we only need to set goals for each writing, yes he is closing. Start with any words and close to find certainty, rest assured it will be very easy if you give action on every trip.
Because, the problem that makes a situation not work is action. Yes, there will be no conclusion if the action is still silent.
Maybe right, if concentration is not focused on one point then it will invite many points to damage the ink of thought. Disturbed because of interference is a normal thing, sometimes someone can issue ideas in a scene, sometimes also many of us can only issue ideas in the middle of the night. Because of that, you need to establish awareness and restore your attention. Turn the chaotic mind into a quiet powder, and calm yourself slowly.

vote steempress witnesses here : https://steemit.com/~witnesses
---
---
Indonesian Version
Tekanan dan merasa tetekan, mungkin banyak dari kita yang merasakan tertekan karena sesuatu hal yang membuat seluruh keadaan tidak nyaman. Baik dari segi kehidupan, kadang masalah pasangan, susahnya mencari pekerjaan sampai masalah keluarga yang tidak kunjung selesai, iya memang untuk meramalkan nasib itu terkadang begitu susah, bahkan tidak sedikit yang menyerah hanya karena tekanan biasa. Namun perjuangan yang sebenarnya adalah mengawali kehidupan setelah menjalanai tekanan. Karena tanpa tekanan hidup itu tidak akan berjalan sesuai keinganan, iya !, mungkin saya harus percaya itu. Tekanan menjadi suatu alat penghubung dalam menemukan kemenangan. Jadi, sesuatu yang salah jika anda menganggap tekanan sebagai beban.
Mungkin anda bisa meminta bantuan sementara untuk itu, benar!, ini tidak akan berlangsung lama namun anda akan merasakan bahagia yang bersifat kesenangan. Hiburan, pendakian, atau bantuan lain yang hanya akan membantu anda sejenak. Tapi anda membutuhkan itu, karena semua yang sedang anda alami membutuhkan terapi sesuai tingkat kebutuhan. Namun hal itu akan kembali hilang ketika keadaan ini telah pergi, anda akan kembali merasakan stres yang bersifat tertekan itu.
Tapi anda tidak perlu khawatir untuk ini, karena semua penyakit yang mengidap di tubuh anda akan memilik obat yang sempurna jika anda mau menemukan kesembuhan itu. Memang setiap pendakian memiliki jalan yang susah, bahkan jurang yang tersedia pun tidak kalah bahaya dari pasang surut air laut ditengah lautan, namun anda harus yakin bahwa setelah itu anda akan menemukan keindahan yang mungkin mampu membayar seluruh kekuatan anda yang terbuang. Itu membuktikan bahwa dibalik tekanan yang susah anda pasti akan menemukan kemenangan yang bahagia.
Pasang surut, kata yang mungkin selalu kita dengar pada proses perjalanan air laut, padahal masalah itu juga berlangsung di semua bidang, bahkan kita juga mengalami yang namanya pasang surut keadaan. Iya kadang diatas dan tidak menutup kemungkinan juga bahwa kita akan kembali menempati posisi paling bawah, kadang juga bahagia dan tidak mungkin juga kebahagian itu akan betah dengan keadaan anada. Aliran ini memang membuat anda begitu tidak tenang, banyak yang merasakan kegundahan dan tidak sedikit juga yang ketakutan dengan keadaan. Tapi anda hanya perlu menikmati apa yang menjadi keadaan anda saat ini, karena kehidupan adalah keadaan yang tidak pernah sama.
Namun adakah kekuatan yang tersimpan untuk melupakan stres itu ?, jawabannya ada. Anda tidak perlu memikirkan stres yang berkepanjangan, karena masalah inilah beban itu terus berdatangan. Setiap tekanan tentunya tidak dalam hidangan yang sama, maka anda perlu melupakan satu persatu tekanan itu, berikan kesenangan dan ciptakan kemudahan dalam segala hal untuk menyambut kemenangan. Lupakan stres itu dan tidak perlu khawatir dengan tekanan apapun.
Sama halnya seperti kehidupan saya, terkadang saya merasa khawatir untuk itu, sehingga banyak yang ingin saya lakukan terhalang karena kondisi ini, padahal itu salah besar dan sangat salah bagi anda pejuang kemenangan. Dan setelah itu saya mencoba bangkit kembali dengan melupakan semua tekanan, karena beban itu akan tetap ada sekecilpun permainan yang anda mainkan. Namun yang perlu anda perlihatkan adalah bagaimana anda memainkan setiap set perlawanan, melewati setiap tantangan, menemukan titik lemah lawan dan mencoba untuk membaca arah jalannya pertandingan. Dan terkadang kita terbeban karena juara, iya ini sangat benar, juara adalah impian semua kalangan yang mencoba merebut kemenangan, namun pengaruhkah jika anda berpikir untuk juara saat melewati permainan ?, iya itu sangat berpengaruh, bahkan anda akan memiliki sedikit beban karena masalah ini, namun bagaimana untuk melupakan kondisi itu ?, anda hanya perlu menargetkan juara diluar lapangan, dan menampilkan mental juara disetiap pertandingan, saya kira ini akan berdampak sangat baik untuk perjuangan anda.
Anda perlu mentepkan tujuan untuk semua perjuangan yang akan ada lakukan, begitu juga dengan bentuk tulisan, terkadang aku bingung untuk memulai suatu ketika yang akan menyambungkan permainan kata. Bingung untuk menulis apa yang menjadi bahan postingan, tapi nyatanya pikiran itu memang membutuhkan ketenangan, kita tidak bisa dengan mudah menememukan setiap kenikmatan, karena setiap sajian mempunyai proses yang berbedda-beda. Mungkin kita harus memutar arah pikiran ini, mulai dari huruf biasa dan tidak perlu kaku dengan itu.
Saya pikir kita hanya perlu menetapkan tujuan untuk setiap tulisan, iya dia adalah penutupan. Awali dengan kata apa saja dan tutup untuk menemukan kepastian, yakinlah itu akan sangat mudah jika anda memberikan tindakan pada setiap perjalanan.
Karena, masalah yang membuat suatu keadaan tidak berjalan adalah tindakan. Iya, tidak akan ada kesimpulan jika tindakan masih terdiam.
Mungkin benar, jika konsentrasi sedang tidak fokus pada satu titik maka itu akan mengundang banyak titik untuk merusak tinta pemikiran. Terganggu karena gangguan adalah hal biasa, terkadang seseorang bisa mengeluarkan ide dalam keributan, kadang juga banyak dari kita yang hanya bisa mengeluarkan ide pada pertengahan malam. Karena hal itu, anda perlu menetapkan kesadaran dan mengembalikan perhatian anda. Ubahlah pikiran kacau itu menjadi serbuk yang tenang, dan tenangkan diri anda secara perlahan.
---
Posted from my blog with SteemPress : http://ijakrong.com/2018/08/30/sp74-burden-and-pressure-maybe-due-to-poor-preparation/
---
---

vote steempress witnesses here : https://steemit.com/~witnesses



---
---