"Mujer bonita no me perdonas, mujer bonita que no pude evitar ver, mujer bonita, te ves tan hermosa como podrías ser ¿Estás sola como yo?"
Roy Orbison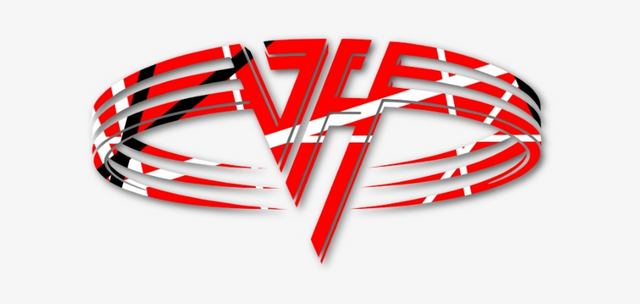 Fuente
La Canción del Día: (Oh) Pretty Woman (Van Halen)
Oh, Pretty Woman (Mujer Bonita) es una canción de 1964 del fallecido cantante y compositor estadounidense de rock and roll, Roy Orbison. El tema inspiraría la exitosa comedia romántica de 1990 Pretty Woman, protagonizada por los reconocidos actores Richard Gere y Julia Roberts, estando incluida en su banda sonora como tema principal.
La letra de la canción cuenta como el cantante admira a una hermosa mujer que camina, preguntándose si estará tan sola como él mismo lo está. Oh, Pretty Woman alcanzaría la primera posición en las listas discográficas de Australia, Canadá, Estados Unidos, Noruega y el Reino Unido, y sería incluida en la posición número 222 de la lista de las 500 mejores canciones de todos los tiempos de la revista Rolling Stone.
El tema sería versionado posteriormente por diversos artistas; entre otros, la banda californiana de hard rock, Van Halen, quienes la incluyeron en su quinto álbum de estudio Diver Down, lanzado al mercado en 1982 y donde permanecería 65 semanas en las listas de popularidad en los Estados Unidos, logrando escalar hasta la tercera posición en la lista Billboard 200 y con ventas superiores a las 4 millones de copias. Por su parte, el sencillo (Oh) Pretty Woman alcanzaría la posición 12 en el Billboard Hot 100.
Van Halen es una banda estadounidense de hard rock formada en 1972 por los hermanos de origen neerlandés, Eddie y Alex Van Halen, a los que posteriormente se les uniría el vocalista David Lee Roth y el bajista Michael Anthony.
El álbum debut homónimo de la banda, publicado en 1978, alcanzaría el número 19 en las listas de Billboard. A principios de la década de los 80, Van Halen fue una de las agrupaciones de rock más exitosas de la época.

La banda es conocida por sus enérgicos presentaciones en vivo, y por el trabajo de su guitarrista principal, Eddie Van Halen, quien en 2012 fue considerado como el número uno en una encuesta realizada para los lectores de la revista Guitar World en su lista de "Los 100 mejores guitarristas de todos los tiempos".
Con 12 álbumes publicados desde 1978 hasta la actualidad, Van Halen se encuentra en la posición número 19 de las bandas que más álbumes han vendido en los Estados Unidos, con un total de 56 millones de copias, y 90 millones a nivel mundial. También es una de las 5 agrupaciones de rock que cuentan con 2 álbumes que han logrado ventas superiores a las 10 millones de copias en los Estados Unidos.
La banda ganaría el Premio Grammy en 1992 a la Mejor Interpretación de Hard Rock por su noveno álbum titulado For Unlawful Carnal Knowledge, posteriormente, en el año 2007 serían exaltados a el Salón de la Fama del Rock.
Fuente
Wow!
Pretty woman, walking down the street
Pretty woman, the kind I'd like to meet
Pretty woman, I don't believe you it must be true
No one could look as good as you
Mercy!
Pretty woman wont you pardon me
Pretty woman I couldn't help but see
Pretty woman, Oh you look lovely as you could be
Are you lonely just like me
Adrrrrr...
Pretty woman stop a while
Pretty woman talk a while
Pretty woman give your smile to me
Pretty woman yeah yeah yeah
Pretty woman look my way
Pretty woman say you'll stay with me
Cause I need you, need you tonight
Uh!
Pretty woman don't walk on by
Pretty woman don't make me cry
Pretty woman don't walk away, yeah, okay
If that's the way it must be, okay
I guess Ill go home, its late, maybe tomorrow night...
But wait.. what do I see..
She's walking back to me
Wow!
Wow!
Pretty woman
¡Guauu!
Hermosa mujer caminando por la calle
Mujer bonita, del tipo que me gustaría conocer
Linda mujer, no te creo, debe ser verdad
Nadie podría verse tan bien como tú
¡Misericordia!
Mujer bonita no me perdonas
Mujer bonita que no pude evitar ver
Mujer bonita, te ves tan hermosa como podrías ser
¿Estás sola como yo?
Adrrrrr ...
Linda mujer detente un rato
Mujer bonita háblame un rato
Linda mujer dame tu sonrisa
Mujer bonita si si si
Mujer bonita mira mi camino
Mujer bonita dime que te quedarás conmigo
Porque te necesito, te necesito esta noche
Uh!
Linda mujer no camines por
Linda mujer no me hagas llorar
Mujer bonita, no te vayas, sí, está bien
Si así es como debe ser, está bien
Supongo que volveré a casa, es tarde, tal vez mañana por la noche ...
Pero espera ... ¿qué veo?
Ella esta caminando hacia mi
¡Guauu!
¡Guauu!
Mujer guapa

Fuentes Bibliográficas:

Si les gustó este Post, los invito a apoyar mi trabajo siguiendo mi cuenta @manuelgil64 dejando sus comentarios y votando
¡Gracias!
---
Posted from my blog with SteemPress : http://manuelgil64steemit.epizy.com/wp/2019/10/26/la-cancion-del-dia-oh-pretty-woman-van-halen/
---