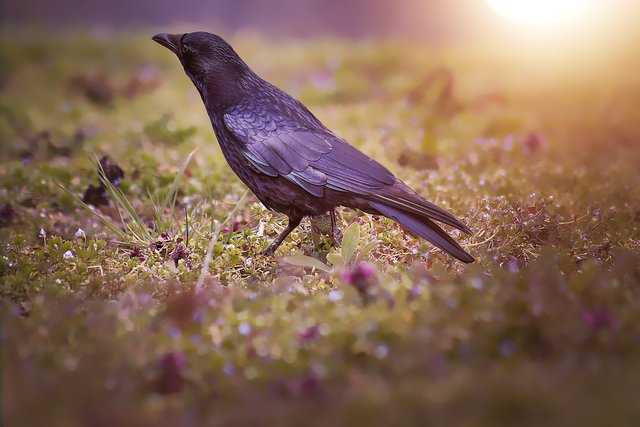 Inspirada por @robertoueti, @guifaquetti e @leodelara com suas doações de SBI, resolvi fazer também um concurso diário aqui no meu blog.

O prêmio dos concursos dessa semana será de 1 PTG, conforme a nova proposta de premiação sugerida pelo @casberp neste post.

Para participar, basta deixar um comentário ou o link do post publicado, com o tema proposto do dia (cada post terá um tema diferente). A intenção é de podermos nos conhecer um pouquinho melhor.

O comentário vencedor do concurso será escolhido via sorteio e o resultado sairá após 7 dias do anúncio de cada concurso. Os comentários podem ser enviados até o dia anterior ao sorteio.

Além do prêmio diário, haverá também uma recompensa de 5 SBI para o usuário que participar mais vezes dos concursos neste mês de março. Se houver empate, o prêmio será dividido.
---
Tema do Concurso do #Dia06
No livro Alice no País das Maravilhas, escrito por Lewis Carroll, nos deparamos com uma charada não respondida: "Por que um corvo se parece com uma escrivaninha?". Esse enigma foi proposto pelo Chapeleiro Maluco à Alice, que posteriormente afirma não saber a reposta. Que resolução você daria para essa charada?
Logo em uma de suas primeiras falas, o Chapeleiro lança aleatoriamente esse enigma, que até hoje é motivo de mistério e objeto de teorias diversas: "Por que um corvo se parece com uma escrivaninha?"¹ ["Why is a raven like a writing-desk?"] O próprio Carroll escreveu no prefácio da edição de 1896 que originalmente essa charada não tinha resposta, mas que após ser frequentemente questionado se seria possível imaginar alguma solução, pensou em algo apropriado: "Porque pode produzir algumas notas, embora sejam muito chatas; e nunca é posto de trás para frente!"¹ ["Because it can produce a few notes, tho they are very flat; and it is nevar put with the wrong end in front."] Há uma brincadeira na segunda parte da resposta, que infelizmente se perde com a tradução, entre as palavras "never" (nunca) e, como Carroll escolheu grafar, "nevar", "raven" (corvo) de trás para frente. [Fonte]
---
Os comentários podem ser enviados até o dia 19/03/2019 e o resultado do sorteio será divulgado no dia 20/03/2019.
Participe também dos concursos do #Dia04 e do #Dia05.
Boa sorte a todos!

Vencedor do concurso do #Dia03, Música para meus ouvidos:
Gostaria de agradecer à todos que participaram do terceiro concurso compartilhando uma de suas músicas preferidas, várias delas eu ainda não conhecia e acabaram me surpreendendo positivamente. Nessa edição, tivemos 8 participantes ao todo, sendo que 5 deles também participaram dos concursos anteriores e estão mais próximos de ganhar os SBI do mês. Para fazer o sorteio utilizei o Steem comment picker, ferramenta que seleciona um comentário aleatoriamente.
E o prêmio vai para...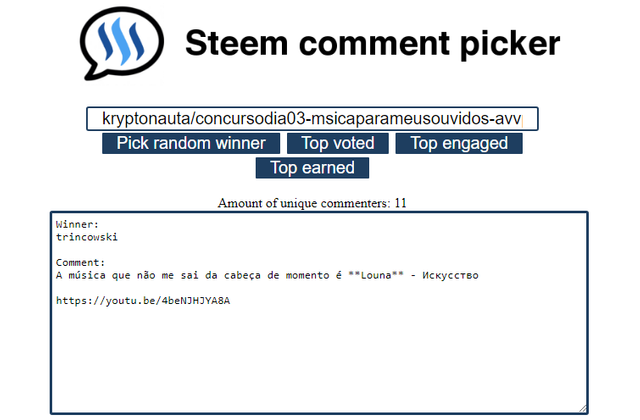 Parabéns! Você foi sorteado e ganhou 1 PTG + 1 SBI, por participar do concurso! Agradeço e convido a comentar também nos próximos posts :)



ptgram power | faça parte | grupos | projetos | membros | ptg shares | trilha premium | fórum externo | fórum na blockchain|
siga: |@brazine | @brazilians | @camoes | @dailycharity | @imagemvirtual | @msp-brasil | @ptgram-power