What Makes You Passionate About Steemit?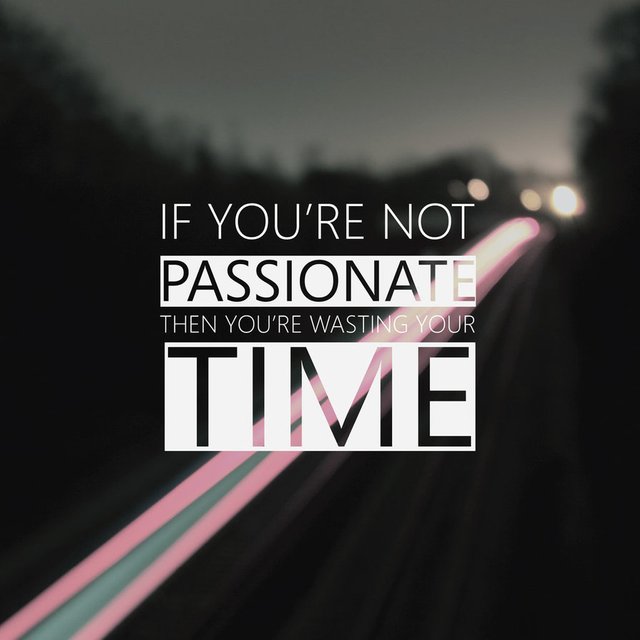 This weeks topic for @legendchew's Exclusive Blogging Course Giveaway Contest and one that I am once again participating is:
What Makes You Passionate About Steemit?
Image Source
Out of all the 17 topics in his Blogging Contest, this weeks topic is with no doubt the hardest one for me yet to think of an answer. Whenever you ask someone why they love something the most common response one would probably get is: "Just because".
Why do I love Anime? Just because. Why do I love DOTA2? Just because. What makes me passionate about Steemit? Just because... it's Steemit.

Image Source
Like everyone else who first stumbled upon this amazing platform, I was also lured in by those big bucks at the bottom of every post. Money "was" my biggest motivation back then. Sure Steemit's UI might suck a little bit, but the thought of earning some money just by posting random things on the net would really make everyone try out this platform for a week or two (until they get disappointed by the low payouts they are getting XD).
After two weeks of posting meme's, random quotes and trying so hard to be a part of the Steem community I somewhat "give up". I come into the hard realization that my meme's and photography posts would never be deemed of "high-quality" to others and people wouldn't really be interested in a poor newbie who has a reputation of below 30 like me.
That was the time when I decided to let go of everything. I started to focus more into what I am really interested in instead of focusing on what the Steem community would likely support and upvote. I started to not care about the upvotes and potential rewards I will get. If I get less than a $ for posting a 1000 word article about the things I am really into then so be it. It's still far more better than posting it on Facebook where I don't get any monetary rewards from it. At least in here, I have those chances.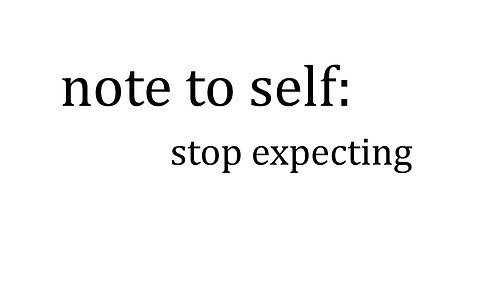 Image Source
The first topics I have seriously wrote in here was all about CTF's(Capture the Flag)
Capture the Flag (CTF) is a special kind of information security competitions. CTF games often touch on many other aspects of information security: cryptography, stego, binary analysis, reverse engineering, mobile security and others.
A topic where only a few knew exist. But I was so really into it years ago as I am a "wannabee hacker" and it's the closest one to the real thing that I know of. As I was a beginner on this writing thing, I still don't know how to properly format my texts back then and even my grammar was a huge mess.
After two weeks, I've moved into writing "Anime" reviews. A topic whom I know only a few people would be interested in and as expected I didn't get that much support from writing it. But I fully enjoyed talking and writing about Anime which makes it all worth it. I did get to meet some people who have the same interests as mine though but they sure quit Steemit after a month or two.
Okay now that I have finally reached 500 words (minimum requirement of chewy's blogging contest). LOL Let's finally go back to the topic at hand.
What Makes You Passionate About Steemit?
To summarize all this into one paragraph:
What makes me passionate about Steemit is sharing my passions and interests with everyone through writing all the while earning some money out of it. Truth be told, all I ever wanted was an outlet where I can freely express my opinions and thoughts and Steemit was the perfect platform for me.
To make things more awesome, it's all a cascading effect after that. People with the same interest as you would surely notice you in time and will start interacting with you. Those people would then be the next reason why you will love and enjoy more this platform.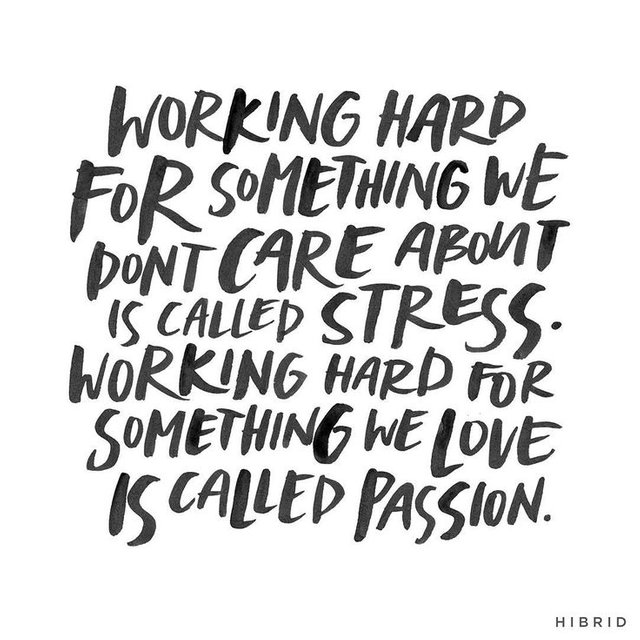 Image Source
---
Posted from my blog with SteemPress : http://jlordc.vornix.blog/2018/07/31/what-makes-you-passionate-about-steemit/
---