Update on the steempress theme bounty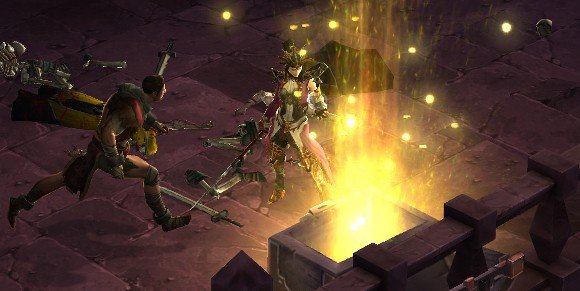 At the beginning of August, I posted a bounty for a custom theme for a project I'm working on called steempress - an open source self hosted blogging platform based on the steem blockchain.
The bounty reached $775.693 SBD, 500 from the funds I've contributed and 275.693 SBD from the announcement post's earnings.
The bounty period has now ended and this is a follow up on it's progress.
The entries
Up until the last moment, there was only one entry created by @dudutaulois. We worked back and forth through steemit.chat and comments - which @dudutaulois took into consideration while continuing to refine the theme. We have continued that process through steemit.chat and comments to this date.
Then, the day things were set to end (the 22nd), @pkattera joined the competition and created the 2nd entry at the very last moment. We conversed over the course of a few days on the theme, and have slowly iterated and added some minor improvements.
The Award(s?)
After thinking over the last week, instead of choosing one, I've decided to award the full amount ($775.693 SBD) to each of them for their contributions, bringing the total awarded up to $1551.386 SBD. I figure having two themes for users to choose from while using steempress is better than one - and those who contribute deserve to be rewarded.
Progress Report
This post is primarily an effort in transparency of the process. In my original post, I stated I would conclude the bounty program this week. We aren't completely done yet. Here's the current status of things:
I am currently waiting on the theme files from @dudutaulois. The entry posts (#1 and #2) contained images and a preview through invision, but no actual HTML/CSS. From the conversations we've had on steemit.chat, the code is on the way!

Update the theme has been received and implemented. Bounty awarded, see below!

I have received the files from @pkattera, as they were included in his entry post. They are actually already implemented and on github, and I have a few examples of the theme running live (see below). We are both still collaborating on improvements via steemit.chat.
Bounty Transactions
Themes in action
With @pkattera's theme up and running, I can actually now show you how the alpha is shaping up. There are still bugs and the content really isn't optimized, but it's already showing it's potential.
I setup jesta.us as my witness updates blog. It's running on a standard PHP server with steempress configured to show my posts, but only if they are using the witness-category tag.
Since both themes created really show off imagery well, I've been paying a lot more attention to the photography category. Check out what it would look like for @anyx, @jamtaylor or @daxon if they setup a blog using the system. You can actually do this with any username in the URL, feel free to try it out with yours.
Thoughts on the bounty
I'm pleased with how this bounty turned out, and I hope it encourages others to do similar things in the future. Those of us that have been fortunate enough to do well with our posts should devote some of our resources to initiatives like this.
Bounties could be a huge initiative for growth within the steem community, and a great way to get people involved.
I hope to continue working with @pkattera and @dudutaulois to further refine these themes, and possibly on other projects in the future. I also hope to be running a few other bounties as time progresses and new needs for my projects are identified.
I'm also still refining the process and really analyzing what it took to run a bounty like this. If there's additional information you (as someone not participating) would have wanted to see/know, I'd be interested in hearing it. This bounty was a great experiment to test how the system can and should work. Your thoughts would be appreciated :)
Update #2
I've received @dudutaulois's them files and have them implemented, and have updated the post above with information regarding the new status. I will no longer be able to update this post soon, so any additions will be in a new post or comments.
(Screenshot at the top is from Diablo 3 by Blizzard Entertainment)