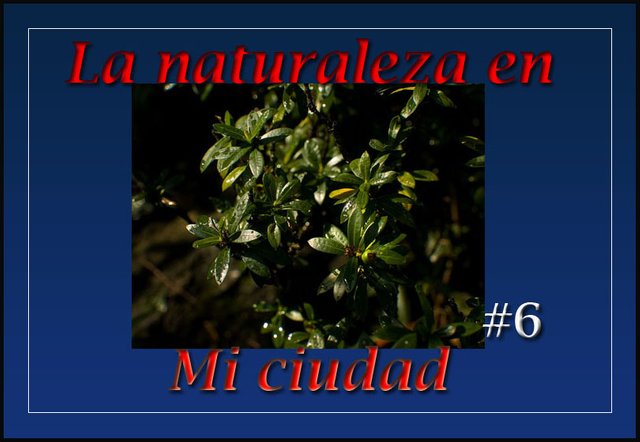 El trópico es caprichoso. No importa que estemos en temporada de sequía. En cualquier momento puede ocurrir. Un dìa amanece soleado y de repente a media tarde se arman unas nubes y se suelta un pequeño aguacero.
Es un regalo del cielo que todos agradecemos, sobre todo cuando el calor aprieta. Las plantas son unas de las que más muestran su alegría, agigantan sus formas y colores.
Hay algo especial en esa agua que viene de las alturas, una cualidad que las plantas saben apreciar y que la distingue completamente de las aguas que vienen por tubería. Las primeras vivifican más que las segundas.
Quizá pueda ser que el tratamiento que se les hace a las aguas para potabilizarlas no le siente del todo bien a los vegetales.
Para los fotógrafos uno de los mejores momentos para la fotografía de plantas es luego de una lluvia.
Gracias a la amiga @loreennaa, por proponer este reto que sirve de vitrina para mostrar nuestras imágenes. Si quieres participar puedes ver las bases aquí.
Gracias por su tiempo.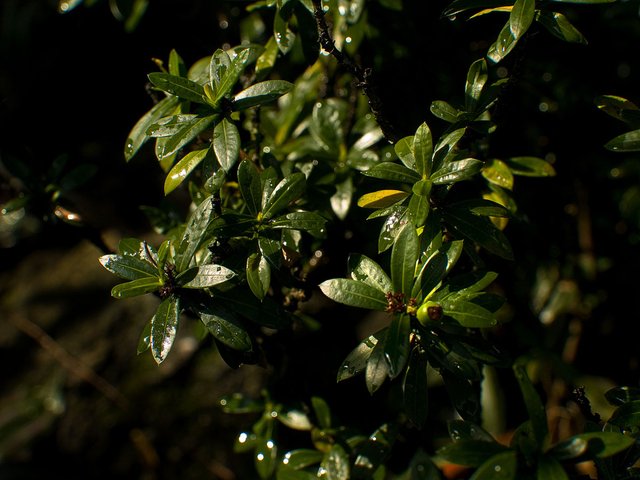 Click on the image to see it larger - Haz clic en la imagen para ver más grande * **


Otros temas para seguir leyendo


Incompatible. Un cuento de ciencia ficción

Aprender a pensar lo diferente

Inspírate con los steemians (Filosofía del lenguaje)

Ocaso de la Universidad venezolana

Un mes limpiando la casa mental

Entender la educación como un misíl inteligente

Ideas para crear un flujo de trabajo efectivo en Steemit

Concurso Maracay / Mi lugar favorito - El Campo de Golf




Todos tus comentarios son bienvenidos en este sitio. Los leeré con gusto y dedicación.
Hasta una próxima entrega. Gracias.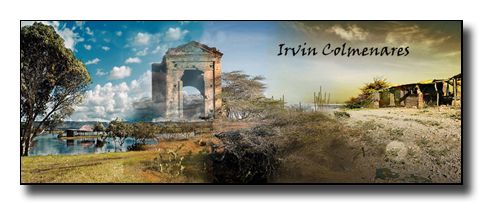 Las fotos, la edición digital y los Gifs son de mi autoría.


Posteado desde mi blog with SteemPress : http://irvinc.vornix.blog/la-naturaleza-en-mi-pueblo-6/