Lose weight and look good episode 110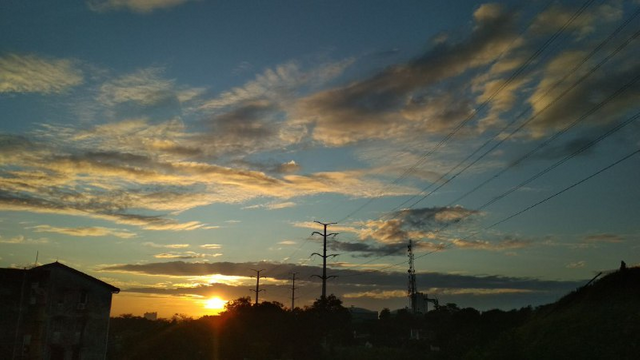 It's getting harder to restart my intensive training. My feet just isn't how it used to be anymore, my heart start pumping really fast even for a short distance sprint, my lungs wasn't catching enough air, I tried to pace myself, but it doesn't work even for the shortest 500meter distance sprint. Didn't wanna cause damage to my body, so I hold it back and continue my brisk walking and enjoy the scene instead.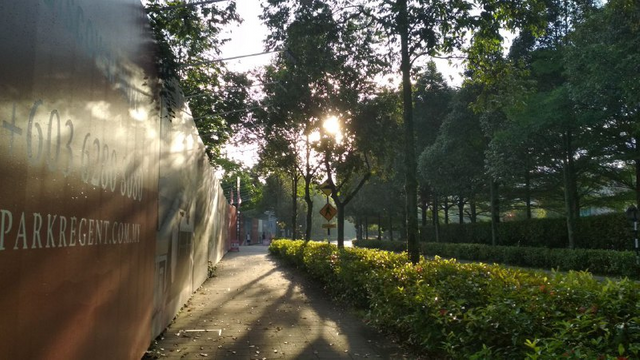 Don't quite like this part of the park, but not much of a choice if I don't go up the hill. This place will be full off condominium in coming few years time, and now we're technically breathing exhaust fume from the sand lorries and heavy machinery working at the construction site. I can choose, speed pass this and disrupt my pace, somehow later I will breath in more toxic fume, or maintain speed and keep the pace going to try avoid as much breathing as possible.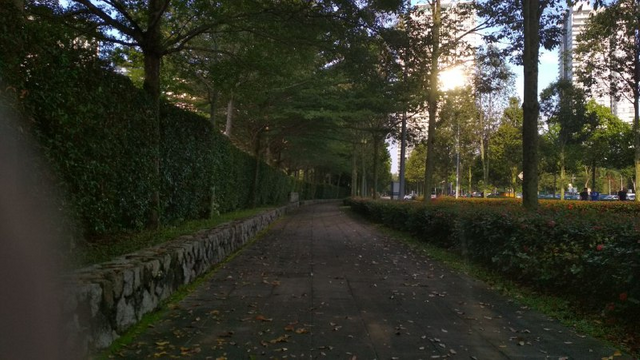 Turning back the opposite lane, this road has always been dark and has the mysterious feeling. However, today I just noticed this place has been really bright. I believe they have trimmed the trees as now I can see the reflection from the high rise building from the back.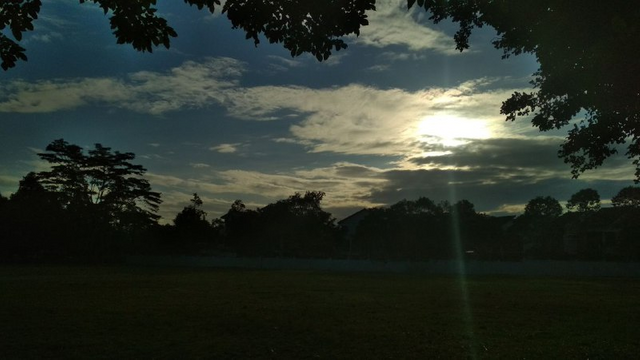 At this point of time, WeChat group had brought up comment about today's sun, many claim today's sun is beautiful. The argument is, no doubt, sun ray had really brought up some beautiful colors, but, without the cloud, what is there to shine on to?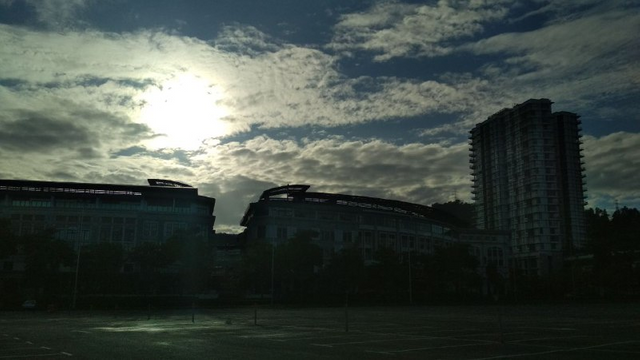 Once again, without sun, there's nothing to see. Everything will be pitch black. Even if we're on the moon, there will only be black and white, because there's no air to "shine on to". We are always grateful to have sun, but when there's a good view of the sky, we need to thank the cloud at the density of the air.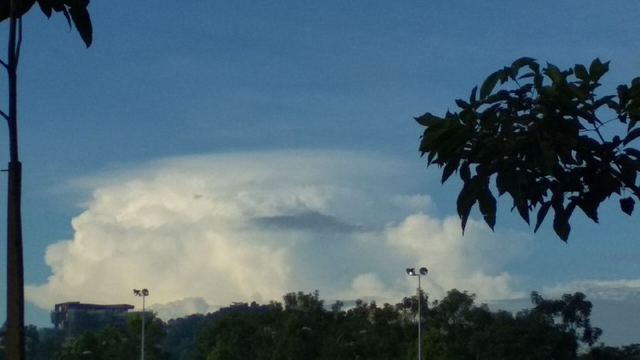 This is the west side, you don't see a sun, but you know the cloud looks beautiful because it was the sun shining on it. This will give everyone a better idea of why cloud is beautiful, and sun is the tool to make it look beautiful.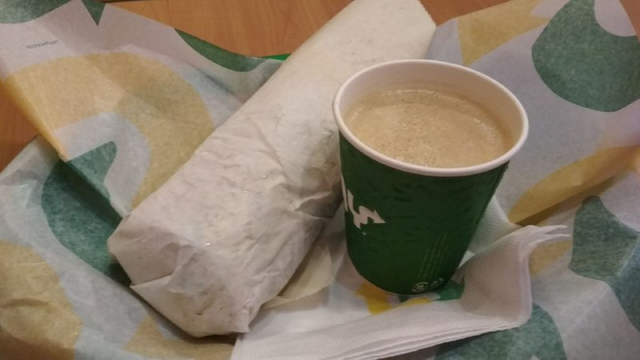 Weekends breakfast has always been my favorite routine of the week, because I love Subway sandwiches/wraps. I dont' know why, I'm not the kind of boy who like greens, but this is one of the place that makes me feels good eating greens. I also like their not so healthy white coffee(sugar, non diary creamer premixed coffee).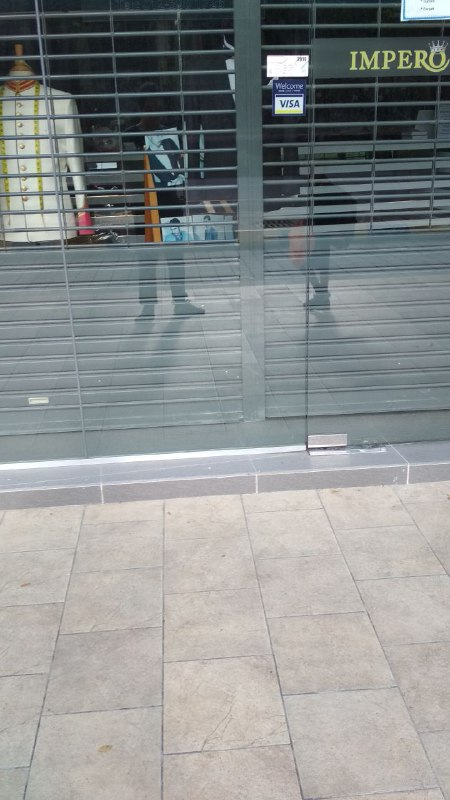 I was thinking to do another few km walk before going home, suddenly received calls from LazyMom saying junior is having fever, she do not want to bring him to church, so she sent him to me instead. And my Sunday morning workout ended slightly earlier.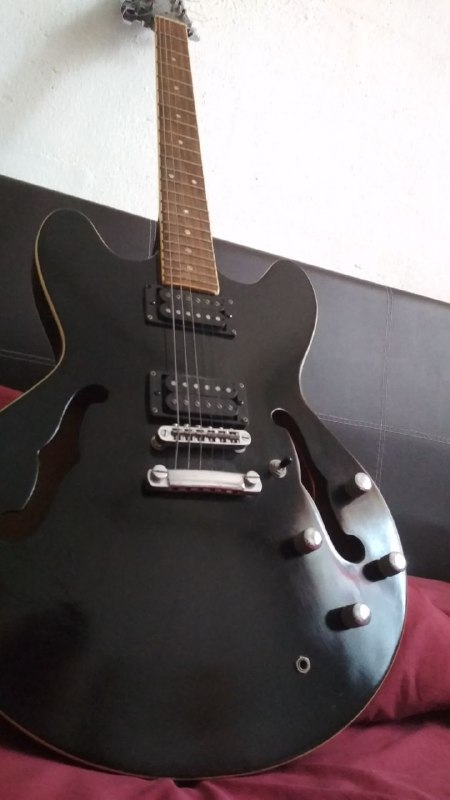 Out of the blue, I dug up my jazz guitar whilst doing some house chores, and this baby has been there collecting dust for years. Now that I noticed all those chrome component is heavily stained/rusted. I can try to tooth paste bursh them to restore the reflective chrome, but without a proper storage/case, it will come back again. I don't know, should I buy another case to store this guitar or just sell it? It's like years since I last played with it.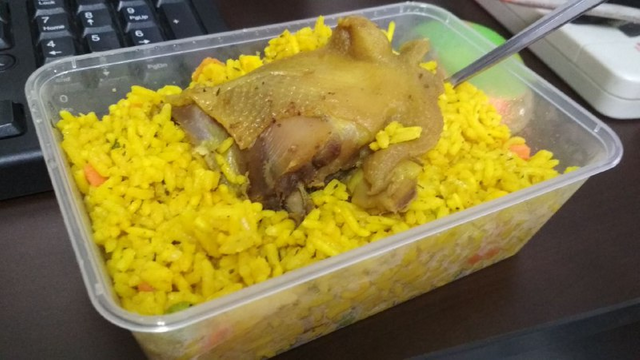 LazyMom got me a pack of rice, and the chicken thigh came with tail. According to her, it's from the Afrikans community, but the heavy seasoning and powdery spices seasoning makes me feel awkward.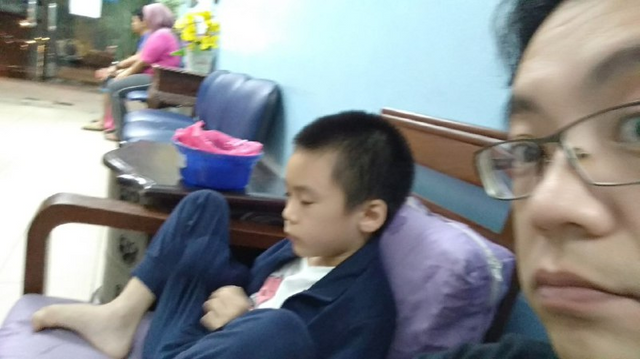 Finally, after dinner we got no choice but still came for a doctor consultation, just to be sure if the little kid is alright. That basically sum up the wonderful Sunday.
---
This is not a competition with @erikahfit but we respect each other and we give mutual support to each other so we will be on track and keep ourselves motivated. I want my sexy beach body, and she wanted a healthier body. I will recycle this portion of footer to keep reminding us we're on a mission.
---
谢谢大家一直以来的支持和对我疼爱有加。如果方便,请你点击下图到我的个人资料网页为我留言请我吃星星哈。

CREATE YOUR OWN @REVIEWME PROFILE TO START EARNING CREDIBILITY STARS FROM THE COMMUNITY!
---
Posted from Steem中文社区 : http://cnstm.org/blog/2019/11/25/lose-weight-and-look-good-episode-110/
---