| | | |
| --- | --- | --- |
| Current city(所在城市) | 吉隆坡 | Kuala Lumpur |
| Weather (天气) | 晴 25度 | Sunny 25'C |
| Exercise (运动展示) | 体能耐力操 | Endurance interval training |
| Focus(注重部分) | 全身/下半身 | Whole body/lower body |
Prolog 前言
In a bright Thursday, at work wasn't easy as today is supposed to have a credit control meeting, and the big shots will be shouting at us marketer to start picking up speed and do those bad debts collection. If it's bad, how to collect? Anyway, we received email by 9am stating meeting has been postponed. Well, a temporary relief we must say, but a week later it will happen again. So, for the time being we might as well enjoy the blessing.
今天周四,大家市场销售部门的都抱着很大压力上班,因为今天实账本审核日。上面的大家伙一定是又刀又枪口口声声要我们销售的去收烂账。老实说,账有本事烂,就根本不必收回,不然都不叫烂账了。不过,今天早上九点多忽然收到电邮说今天的会议押后,心里面当堂有了一丝放松,不过也是暂时性的。想到下个星期还会到回来的。现在,就趁机会好好享受"剩余"的时间吧。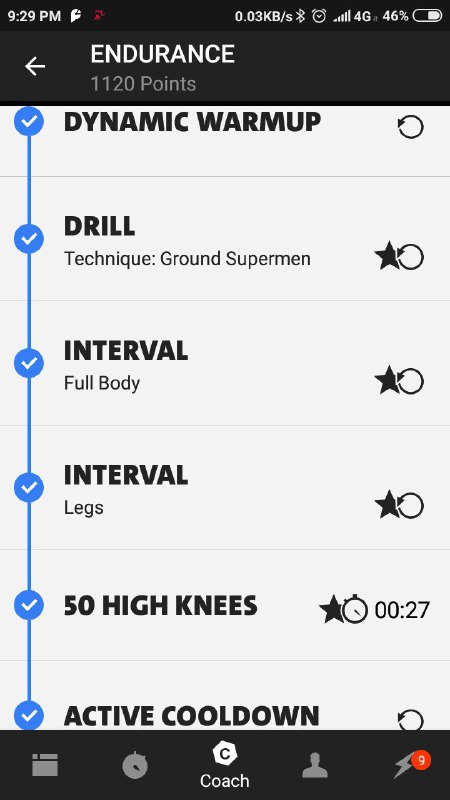 Workout 运动
Workout is endurance training again, but today seems a little more reps. Have you heard of Ground Superman? It's not other than frog swimming on the floor stomach supporting the upper body. Trust me, it is ultra ugly hence I do not have photo for you all. I know I'm not anywhere near to handsome category, but surely I do not wish my face being published on facebook and had a huge meme title for me.
今天还是耐力操,不过今天的次数比昨天还要多。听过地上超人吗?这一招就是整个人趴在地上然后把上半身翘起来,用肚子顶着地上然后蛙式游泳。这个真是,如果要我大庭广众做的话,我情愿不做了。别怪我,实在不忍心拍照来折磨自己,费事看了眼睛会瞎掉。我虽然不敢说自己靓仔,但是我不想地上蛙式游泳被弄伤面子书被人笑一世人。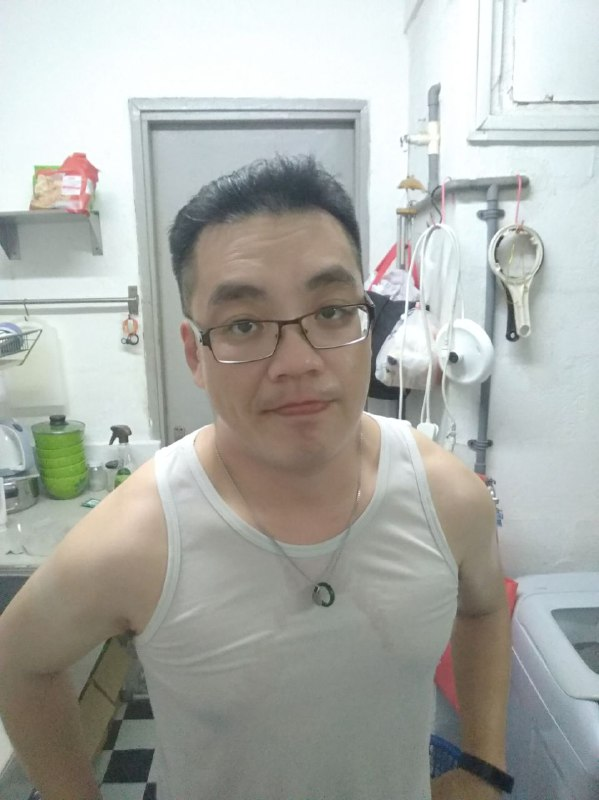 ---
I would like to thank all my friends and family who has been supporting me. Feel free to leave me feedback by clicking below yellow banner.
> 谢谢大家一直以来的支持和对我疼爱有加。如果方便,请你点击下图到我的个人资料网页为我留言请我吃星星哈。

CREATE YOUR OWN @REVIEWME PROFILE TO START EARNING CREDIBILITY STARSFROM THE COMMUNITY! CREATING YOUR PROFILE IS EASY! JUST FOLLOW THE STEPS HERE ☜(ˆ▿ˆc)
---
Posted from my blog with SteemPress : http://davidke20.vornix.blog/2019/03/22/cn-sport-workout-diary-episode131-%e8%bf%90%e5%8a%a8%e7%b3%bb%e5%88%97%e7%ac%ac%e4%b8%80%e7%99%be%e4%b8%89%e5%8d%81%e4%b8%80%e6%9c%9f/
---