ChuckUnlimited Delegation Update! [Responding to NewSteem]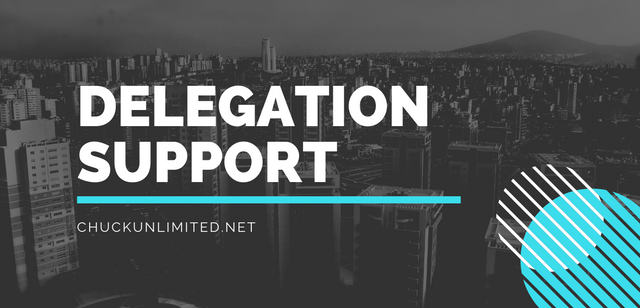 Responding to New Steem
It has been a month since I posted a new post, or should I say 'we'. We because ChuckUnlimited page and its website is run by more than one person. It is not just me and myself but the people who would like to share some idea from a post lets call it "brainstorming". Which by the way, we also stopped from prosting not because of the 50%/50% reward system from the new STEEM.
October 2019 was our calling to pass all requirements for our graduation, we are one of the candidates for graduation, and I would like to name those people since they are already Engineers since October 16, 2019.
I would like to disclose that none of them work under ChuckUnlimited but only work for gathering Ideas and trending posts.
Now, after all of that nonesense. Lets talk about the NewSteem. As an Influential Blogger, I think the 50/50 reward system is really great for Dolphins and Orcas in this Platform. But this would not be appealing for some users, maybe because the Steem price is still low, and every post is not really that valuable. Evey $10 USD per post is not enough to pay the bills, because of the general problems like minimum trading transactions, and transfer fees.
But, we still have high hopes for Steem, even though the direction is changing, and also SMT are already coming.
Delegation Support
The delegation support will continue to support "active users" that resides in the Philippines. I also have undelegated to Project(s) Actifit.io since my time and investment has already been achieved, and I am thankful for the ROI. I have undelegated my SteemPower to the users listed above the post, because they are literally busy from their own lives and will plan to back posting Steem if the Steem is priced at $1 or $2 atleast.
The Future for Us
The future for Us will be great. After SMT Mainnet will be released, we will also be testing it out. Of course in our Own way, we already have an IDEA on how we may able to make business web app based platform built on Steem so we may also evangelize and influence people outside the crypto-community. We already have plans on how we will be managing and making our own dApp very very soon.
Engr. Tomines, Kenn (Project Manager) (Co-Founder)
Engr. Zamora, Heaven (Systems Analyst) (Co-Founder)
Engr. Balibad, Reymart (Lead Developer) (Co-Founder)
Engr. Lumbre, Stephen (Web Design) (Co-Founder)
Engr. Jaim, Isaac Bryle (Head Marketing) (Co-Founder)
The dApp will be a gambling website that is fair, and the rest will be History. (It is still a plan though)
Social Media Channels Updated
ChuckUnlimited will also now be reacting to Trending posts around the Internet.
Twitter - 500+Followers
Instagram - 3k+Followers
FaceBook - 2.5kFollwers
Ive been working on building community on my twitter account, lets see if this will get up to 2k followers.