After the event of Borneo Blockchain Summit, I am starting to busy with my daytime job and also my office are having a lot of management reconstruction. So after the summit, I am totally busy upside down and really ruined my Steemit blogging routine. Its kinda upset because it makes me lost time to do what I am passionate now.
I also started to missed out some gathering with my steemit family such as recent post moterm event gathering. It is also makes me upset because I no time for steemit family. So as yoy can see you will know how big the value when I am in this community. This is what makes me to stay active in steemit.
Initially we plan to do steemit 101 bootcamp on 22th september 2018. But due to my busy schedule, I have conversation with @veenang and finally fixed a date to 30th september 2018. At first I refuse to talk for the bootcamp because i worry my busy schedule will clash again. But since i take up the steemxp manager for Kota Kinabalu, so as @veenang, suggested, I took up the challenge.
So we took one week to sharing and asking for participants to join. So this is a small scale event, we are happy to welcoming 15 participants that joining us.
So it comes to the day which is today the bootcamp started. Firstly I wanna give huge shoutout to @veenang for using his office to do sharing. He is truly put a lot effort for this community. Next also thanks to @danieldoughty for borrowing his projector for the event. Next also want thanks to @alvinauh for taking the role to help sharing in this bootcamp. Thanks again bro.
Its happy to see old steemians that coming for support. They are @gelfire, @wilsonkoh and @viverridae. Really a great moment again to meet with steemit family.
Next thanks to new participants that coming. They are @farseerol, @king-cobra, @amanda8250 and also @danemade. Others participant are still waiting their password to get into steemit.
So We started with introducing ourself as a warming up session. And then We starte+ and the first that talk is me, myself.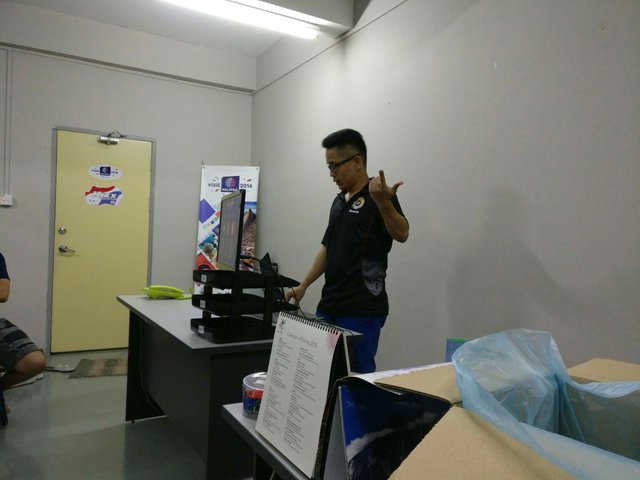 thanks to @alvinauh for the photo
I am touching more for techinical things about steemit. But due to nervous and lack of experience in talking to public and I touched a little too deep for new participants, at last @danieldoughty jump in to help me to elaborate more things in layman term. Thanks to him and I do really needs to learn from him as he is really well experience in public speaking.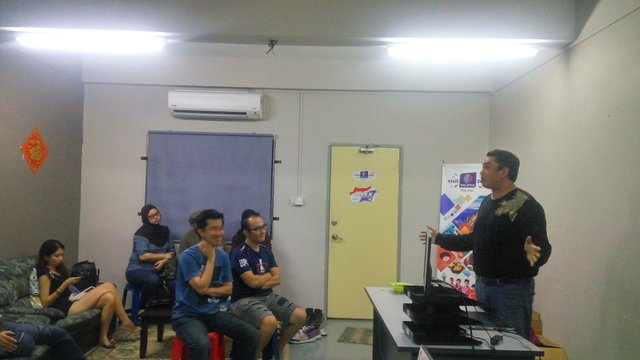 @danieldoughty in action
Next up is @alvinauh to share how to on board in terms of content creating. Since he is a teacher in profession, so he is delivering the message very well to all participants. He is also one of the person that I learned a lot from and he is truly inspired me in terms of content creating or writing.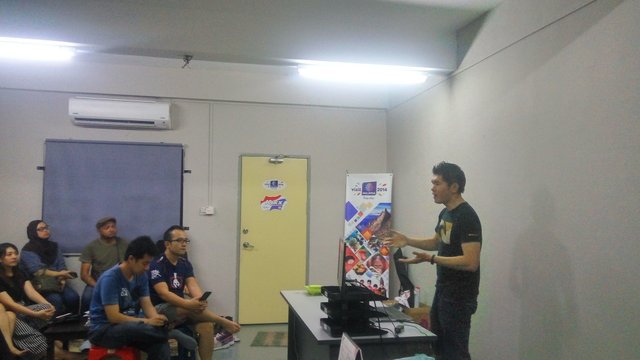 @alvinauh in action
I am really happy to see more and more people jumping in. Too bad not all the participants are having their id and password for steemit. I do really hope son the registration process for steemit will be more faster so that they do not need to waiting too long.
This is really the first time I did this and for sure we will meetup more and do more similar event to promote steemit to the community. This is still the beautiful part of steemit.
Thank you everyone that shows up and giving support. Any question you all still can ask me in discord and also can comment below.
Cheers and hope to see everyone soon.



Who am I:
bboyady or called me ady

hip hop enthusiast

@steemxp Kota Kinabalu City Manager

love to break dance(bboy)

photography and videography

scuba diving

hoping can be traveller soon

location: Malaysia Borneo (Sabah)

I blog about dance, hip hop music, movie and others steemit related post

Join me in steemit to get paid when you share your content with us.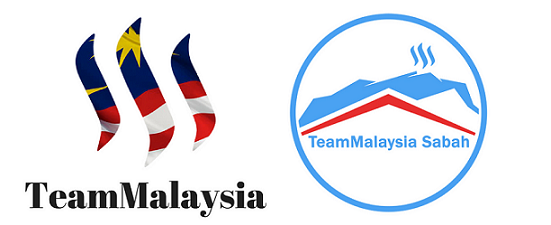 credit to @cklai for the #teammalaysia sabah region banner



Join @qurator to get daily upvotes



hip hop enthusiast? Join us at @hhtb to connect with other hip hop enthusiast

lets join wowapp to do charity with just play games, chatting, and make call.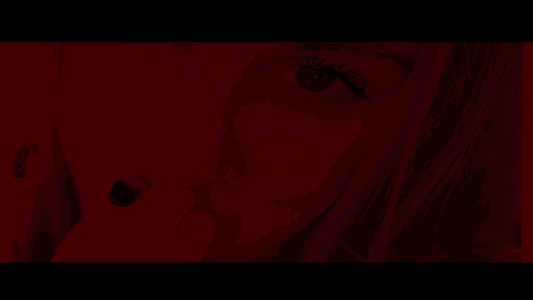 Join us @steemitbloggers
Animation By @zord189

---
Posted from my blog with SteemPress : http://bboyady.vornix.blog/2018/09/30/steemxp-first-steemit-introduction-bootcamp/
---