Last Saturday night March 10, 2018 Stewart, my husband jhunfer and I traveled to Cebu for an online training about online marketing.
We were supposed to have our training during that day but we arrived very late at night since it was already 12 in the midnight. So, our trainer, RJ Arsua told us to have the training moved by the next day after the church service. Well, quite frankly I was relieved because we were beaten tired from traveling and were also sleepy at the same time.
By the next morning it was Sunday, my friend Stewart invited us to attend their worship service in their church at International Churches of Christ in Cebu Kang Ha Foundation Inc. As we arrived, members of the church warmly greeted us one by one as we took our seat.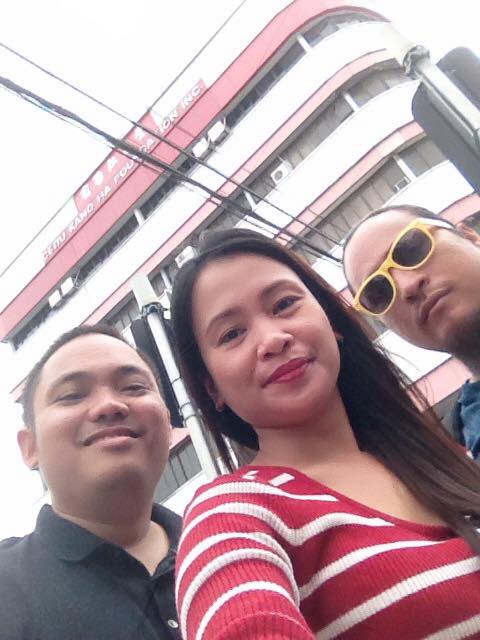 As the homily started, I really love the message that the pastor shared to us that morning, with the passage from the Bible, "For nothing will be impossible with God." It really hit me.
The sermon told us about God's Sovereign and Absolute Power and that nothing is impossible to Him as long as we are willing to obey and submit to Him.
And the sermon goes on and shows the story and account of Mary, Elizabeth and Zechariah when the archangel Gabriel told them the good news.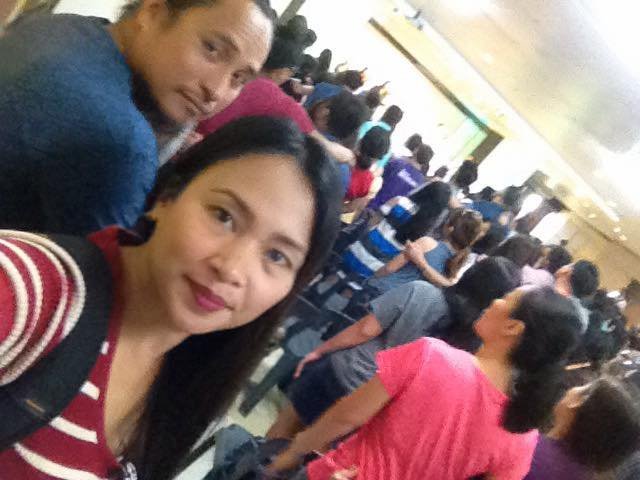 Mary was a 15-year-old virgin and Elizabeth was old when they both have a baby but the Sovereign Power of God made them to bear a child even when they are not in the right age to bear a child. However, Mary and Elizabeth both accepted it wholeheartedly. So the message is clear, no one is too young or too old for God if God will use you He will enable you.
After that, the service ended by 12 noon the service ended and we went straight to the apartment of our online trainer, RJ Arsuewere the guests also stayed during the seminar.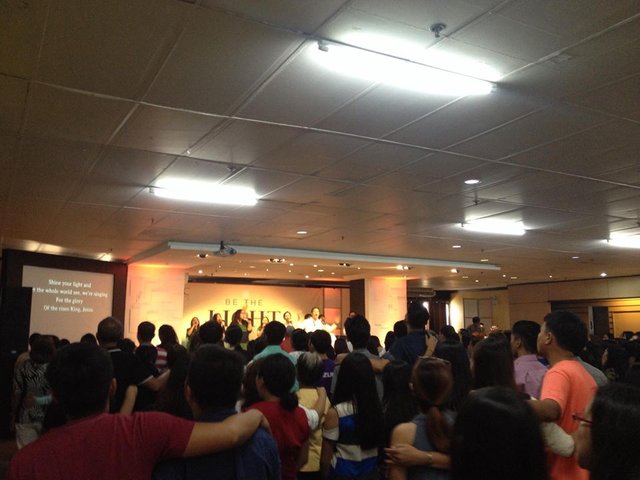 |
As we arrived in the apartment, the lunch was already prepared and the table was set so we grab our chairs and dine there. RJ is such a nice guy, he shows a great gesture of courtesy to his guest. He ushered us and gave us a warm welcome. He also makes sure that everyone was comfortable and enjoyed their lunch.
Then after an hour, we started our training which is about "online marketing" it was very informative and I learned a lot of things during the 4-hour length seminar. It teaches us to adapt and adjust to new trends and technology as the technology keeps on advancing. I think that we all know that we are now living in a world where everything is constant change and everyone needs to keep up in order to survive. That the world is totally embracing social media as the new trend and tool to market your business or your product. That's why I was there sitting to learn more and gather more information so I can upgrade what I learn and keep up.
After the training it was 6pm and our coach RJ tour us in Cebu and we head to SM City and have our dinner there while we share our thoughts and ideas. Then by 10pm we go back to our apartment and talk for a while and pack our stuff. By 12:30 am we went to South Terminal Bus and catch the 1am trip.
We arrived in Dumaguete 5 in the Morning by Monday sleepy and exhausted but fulfilled. I know that trip was all worth it and we thank the Almighty God for the opportunity that we learned about online marketing and for the safe travel back home.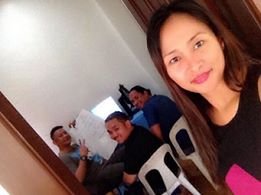 We arrived in Dumaguete at 5AM, Monday, March 12,2018 and we thank God for the opportunity to learn more about online marketing and for the safe travel.
It was a humbling experience and I'm quite thankful for the opportunity of being part of this team and to RJ, our coach for sharing and imparting his knowledge to us. Such as this things will never be forgotten. He thought us on how to become a capable and effective online marketer, which we can share to other people. We are also thankful to most especially to our steemitph.negros family of which we will create and establish a new team.
As I got back home, I remember the Worship Service that the pastor shared to us that morning that stayed with me. I felt refreshed and reassured with God's grace and I learned 3 things.
-God really knows what you needed and we got to believe in Him
-He really can do anything, even the impossible
-We just have to be faithful and believe in Him
---
Our mentor @surpassinggoogle has been very supportive of our group and other groups too. Please support him as a witness by voting him at https://steemit.com/~witnesses and type in "steemgigs" at the first search box.
If you want to give him witness voting decisions on your behalf, visit https://steemit.com/~witnesses again and type in "surpassinggoogle" in the second box as a proxy.
Others that are good: @beanz, @teamsteem, @good-karma, @busy.org, @esteemapp, @hr1, @arcange @bayanihan, @acidyo, @anomadsoul, @steemitph, @henry-grant and @paradise-found, also the many others who have visited My posts. Pls. support them too. I am grateful for that and for everyone who has helped me and my friends. Thank you very much.