Sunday Travel with @steemph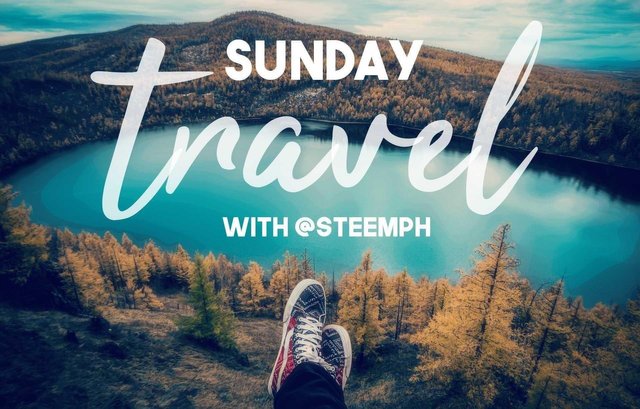 Hello and good day, happy Sunday again everyone. This is @steemph and today is another portion of Travel Sunday and here we feature, travel posts from people who has the Steemph tag and that meets our criteria.
Unfortunately for this week, I couldn't find any travel posts that has the Steemph tag within the last 4 days, it's possible that a lot of people doesn't post much because of the steem's decline, it's understandable but let's not lose hope as it's the best time to invest if you have the spare money.
Nevertheless, @steemph will present some travel destinations in Tarlac in case you visit. Here are the best 3.
Monasterio de Tarlac
The one place that I personally visited, Monasterio De Tarlac is a famous church on top of a mountain located in San Jose, Tarlac.
It's open to the public for free but the travel is very exhausting and exciting at the same time because it could take you hours to get there. You'll see a lot of cyclist along the way because the travel there using bike is really good for the body.
It has a 30 foot statue of Jesus Christ looking down like watching the city of Tarlac. You can also find the sacred relic of the Holy Cross that is a part of the Cross where Jesus got crucified and it's what makes this church really famous and pilgrims from all over the place visit this.
Mount Pinatubo
Mount Pinatubo, a famous mountain in the Philippines is located in Zambales but it is between the boarders of Zambales, Pampanga and Tarlac.
It has a tragic history when it erupted in 1991 which is one of the largest ever in history and has affected the environment and people throughout the years.
A tour of the place can be done in Capas, Tarlac that takes about a day using a 4 by 4 vehicle. There are also hotels near the area that are available in case you want to stay more than 1 day. Now, Mount Pinatubo is one of the most mesmerizing places you'll ever see.
Kart City
If you are looking for something fun and exciting at the same time, then you might want to visit Kart City.
It's in the heart of Tarlac, just front of SM Tarlac in McArthur Highway. It has bands, music, sometimes artists and definitely a place where you can go kart racing with your family.
It's a bit of on the high end and could be a expensive to some but it's worth it if it's for the whole family.
Picture sources:
Each day, each one of us writers will cover a certain topic and we will either write our own post or curate the best ones out there.
So, if you want to get more rewards or curated, make sure to follow the guidelines and we might feature your post here at Steemph.
Minimum 300 words or 3 stanzas.

Minimum 2 pictures. Must be credited if not original.

Must be at least 90% original content with sources clearly credited. 100% Original content preferred.

With the exceptions of Tuesday Community Competitions & Thursday Community Outreach Day all - posts must be tagged #SteemPh to be eligible for curation.

Posts must not be more than 4 days old.
And here are the topics for each day, you can also reach out to these amazing people in Steemph Discord if you have questions.
DAY TOPIC WRITER/CURATOR
-* Monday Short Stories & Poetry @johnpd