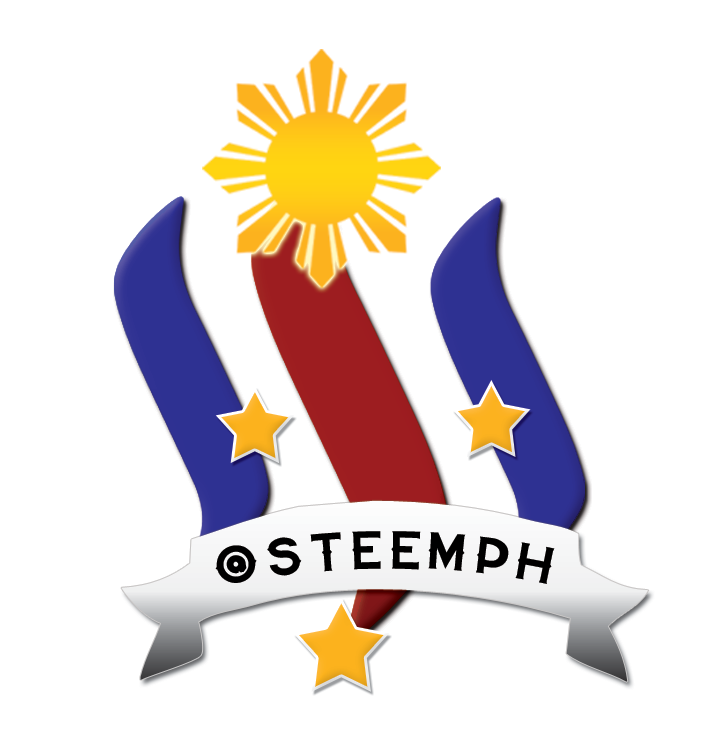 Hi Steemit!
First off, thank you all for supporting the Steemit Philippines Family.
We feel like we've grown in numbers, confidence and strength in the last few weeks. It's been amazing to see how far we've come at such a short time and we know we couldn't have done it without everyone's support. heart
Curation
When Core 9 began building @SteemPh we delegated a total of 115SP to it. Combined with the 178SP we have accumulated, we now have 292 Steem Power.
It's small for now but we'd like to start giving back to the community in form of upvotes and beginning our own curation trail for #steemph and #philippines.
To qualify for curation please use the tags #steemph and/or #philippines.
Delegation
If you would like to delegate Steem Power to @SteemPh we would greatly appreciate it, however, please consider delegating Steem Power to WhalePH - Steemit Philippines Discord Server's version of Minnow Support bot. @WhalePH (another one of @cloh76 brilliant ideas) can be used on command by all SteemPH Discord users.
HOW TO DELEGATE
GO HERE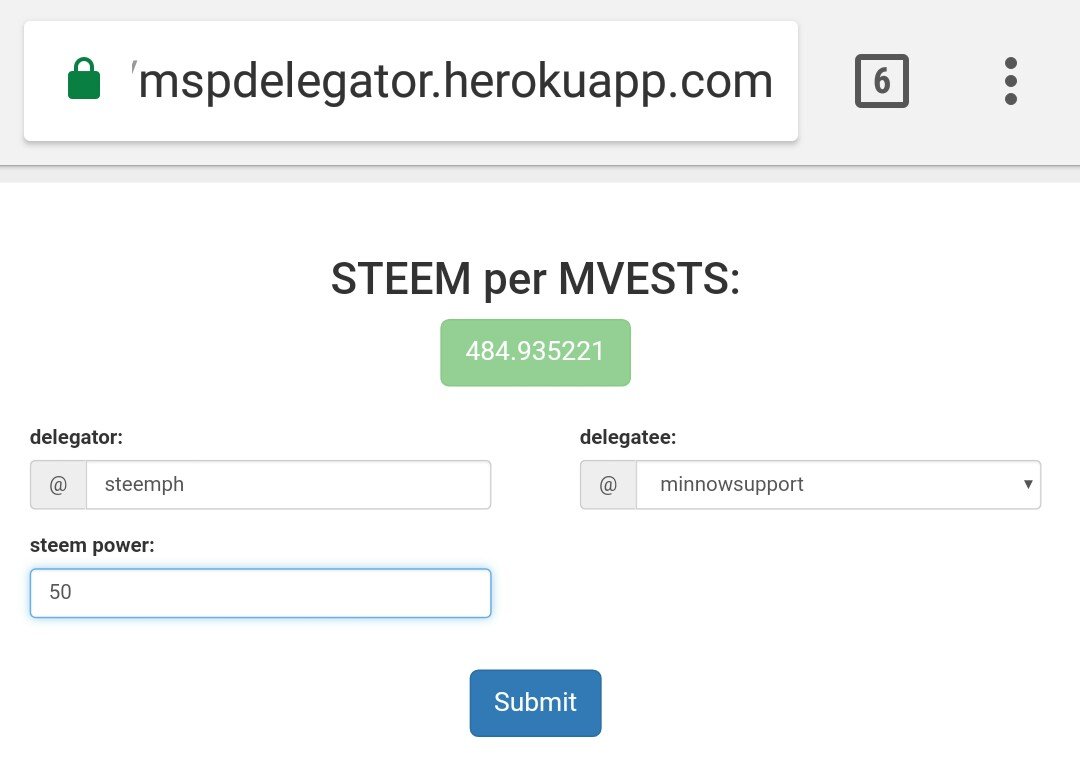 NOTE: This page is designed to ease SP delegation for Minnow Support initiatives all worth your consideration.
Delegator: is YOU
Delegatee: is who you want to give Steem Power to.
Please select any of the names from the drop down menu, it doesn't matter which one you will have to change the name manually to the account you want to delegate to once you get the url.
Steem Power: is how much Steem Power you want to give
Fill it all in and click SUBMIT, and copy URL.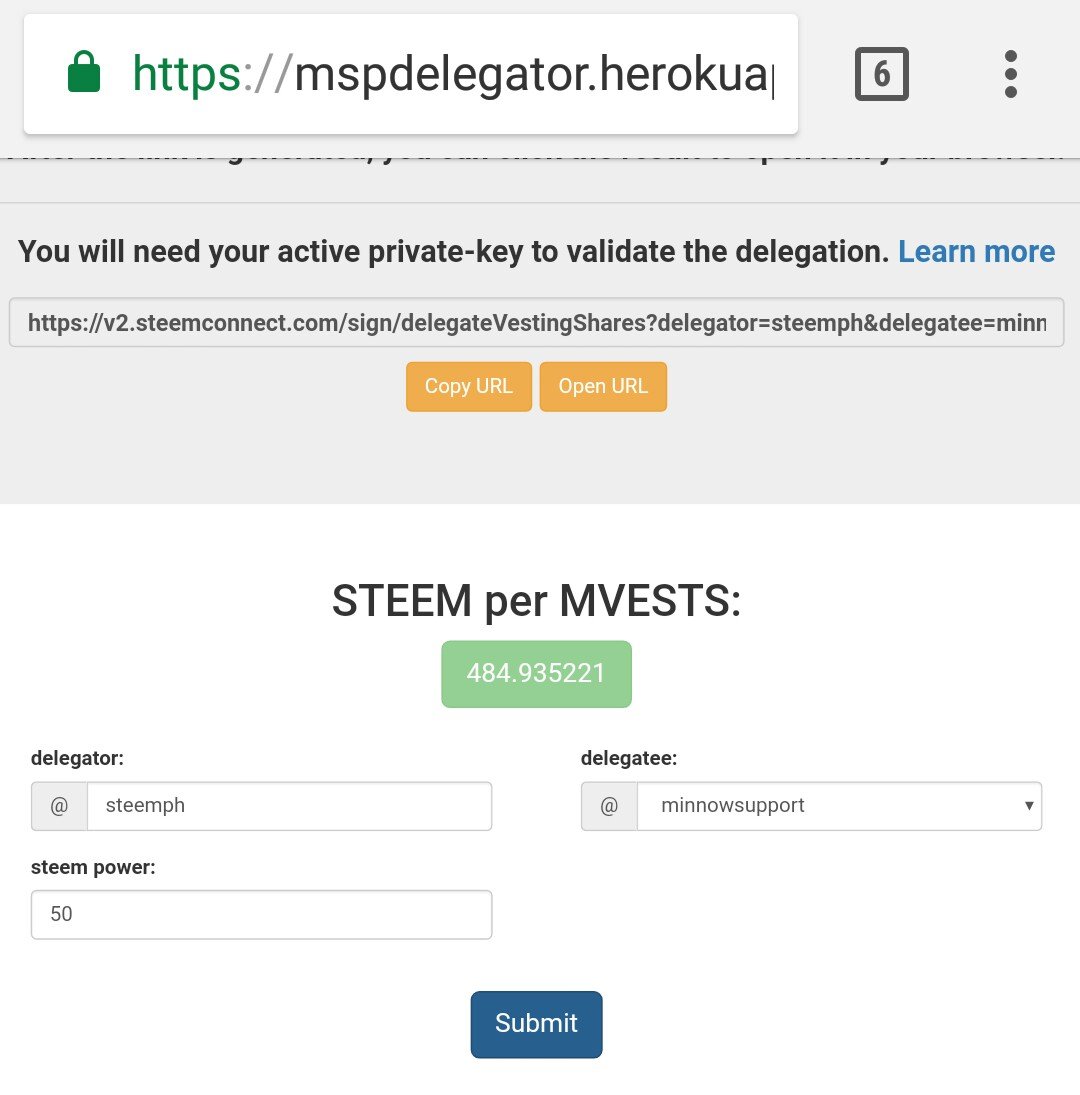 EXAMPLE URL: SteemPh giving 50SP to @WhalePH
Change the delegatee from minnowsupport
https://v2.steemconnect.com/sign/delegateVestingShares?delegator=steemph&delegatee=minnowsupport&vesting_shares=103106.786758%20VESTS
to whaleph
https://v2.steemconnect.com/sign/delegateVestingShares?delegator=steemph&delegatee=whaleph&vesting_shares=103106.786758%20VESTS
Enter the modified link in your browser and it will take you to this page.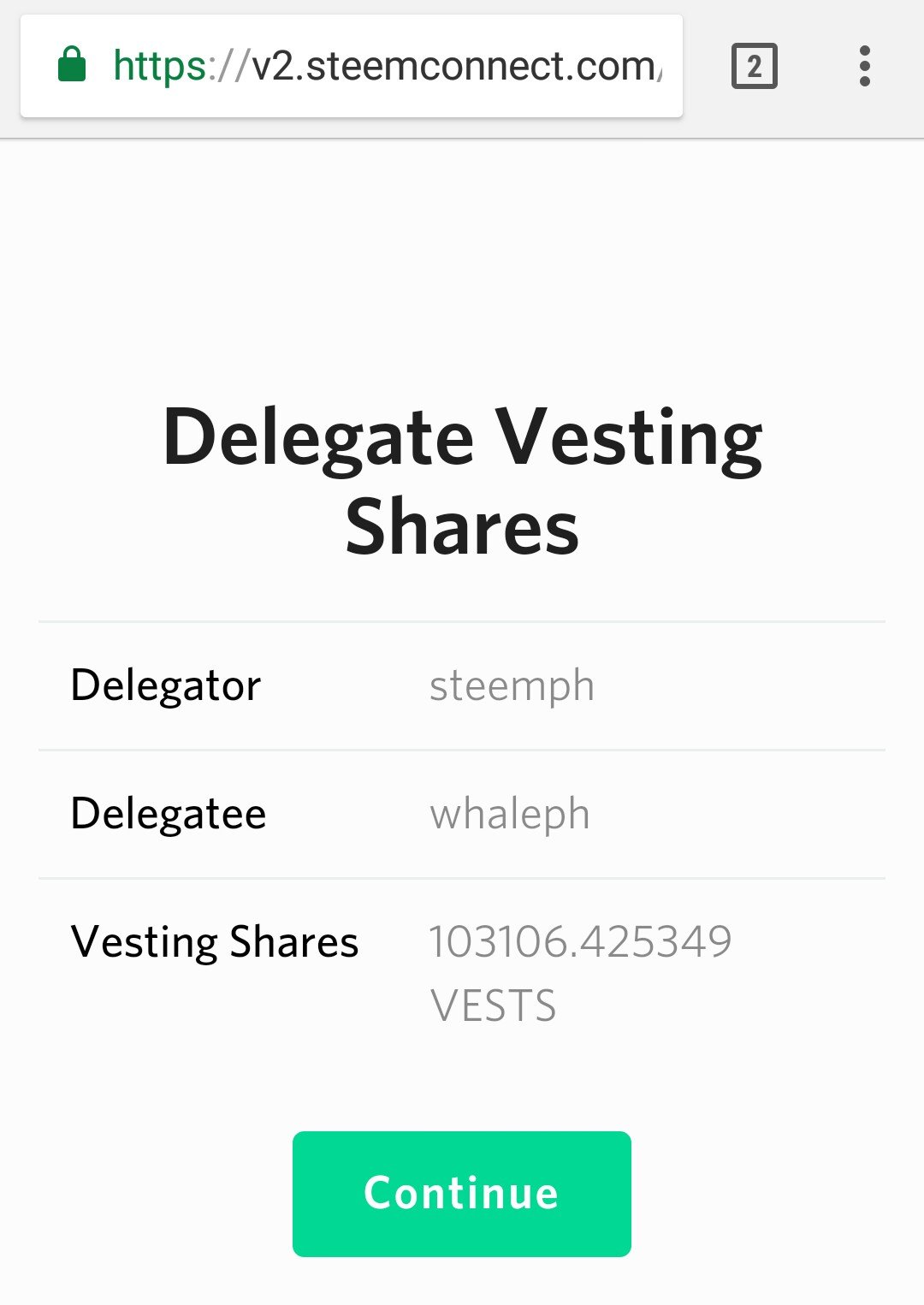 Hit Continue and you will be asked to log in to save the changes. And that's it. You're done.
To remove delegation, follow the same steps (or just keep the url you used) and change the number to 000000.000000. It will take a week for your Steem Power to come back to you.
Witnesses
There are many witnesses out there worthy of our vote. Here are a few of our favorites and why we love them.
@surpassinggoogle
(vote @steemgigs for witness)
Terry is a tireless crusader for the Steemit and Filipino Community. His community outreach in the Philippines spreading the word of Steemit is just so inspiring. He is so passionate in his vision you know he will surpass Google.
@cloh76
(vote @cloh76.witness for witness)
Cloh's motto is "Sleep is for the dead." if that says anything to you guys. Another who has so much vision and excitement for what's ahead of us all, working tirelessly on the discord server, the bots and everything else in between.
@ausbitbank
Crusader for the Aussies and one of our Momi Bears favourite witnesses, has done so much for the Steemit community and has had a hand in a lot of the projects we all love and support on the platform. To have his blessing to continue on with @SteemPH meant a lot to us so we're adopting him.
@aggroed
Aggro's motto is "De-escalate!". The strong silent type, Peace keeper and God Father to all minnows. He works tirelessly for the community and have supported every one of us one way or another, and for that he we are forever grateful.
HOW TO VOTE
Go HERE
Click the upvote button to cast your vote.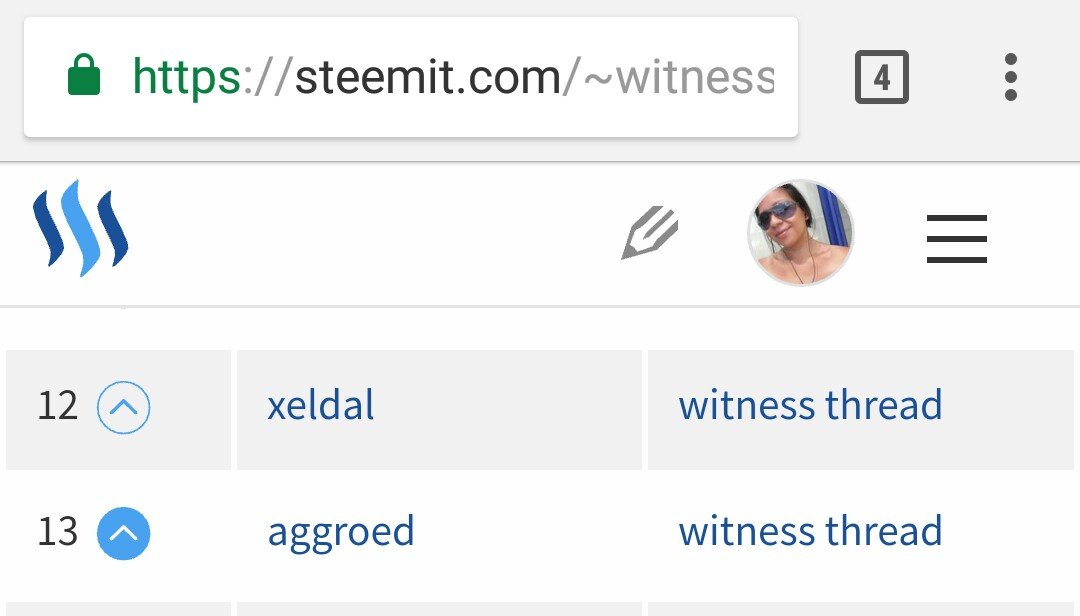 @aggroed is currently ranked #13
@ausbitbank is currently ranked #24
The goal is to get @steemgigs and @cloh76.witness in the top 50 until then....
Please scroll down the page and enter their names in the VOTE box.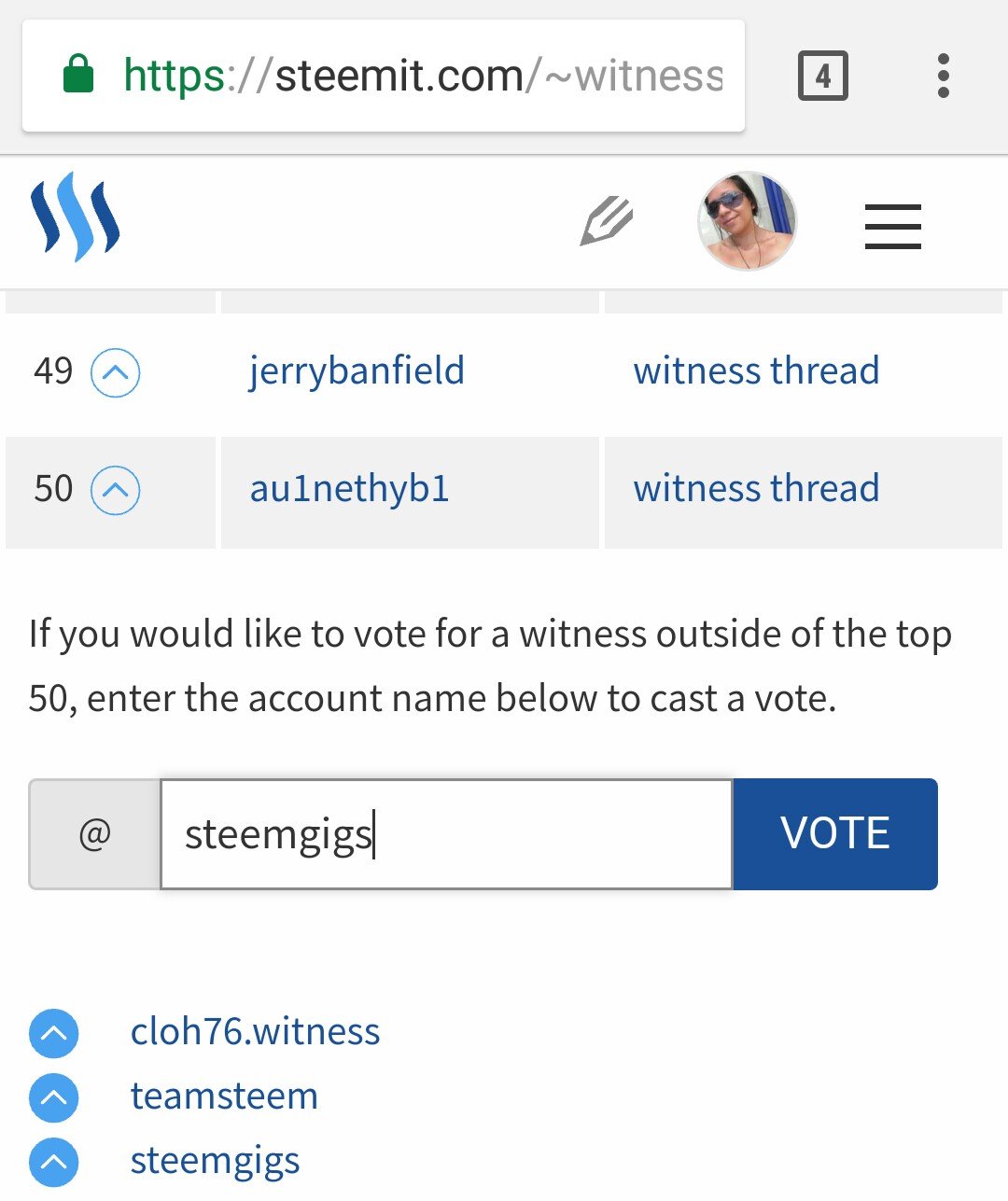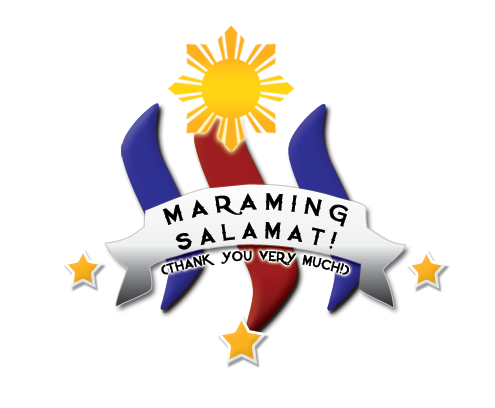 Once again, Thank you all for being so amazing. We will be curating very soon so please don't forget to use #steemph and/or #philippines in your posts so we can find you.
Much love,
Your SteemPh Family