Hi everyone, its been a while i have not posted any articles due to a busy days in my work. But im back with a good news. What is the good news? hahaha...last day, March 31 was our 151 monthsary. It means? We are 12 years and more than being in love =).
I am just so thankful to God for giving us strength to build such a strong foundation in our relationship. This year will be our the last year as being a girl friend and boyfriend. And we are praying for more blessing as we will take the next chapter of our life.
Since we are thankful enough, so we made a twinning shirt and we have it printed with steemit logo back and front. =)?
Beautiful smiles from beautiful people.

Do we look good with our twinning shirt? Its a simple grey with black print logo of steemit.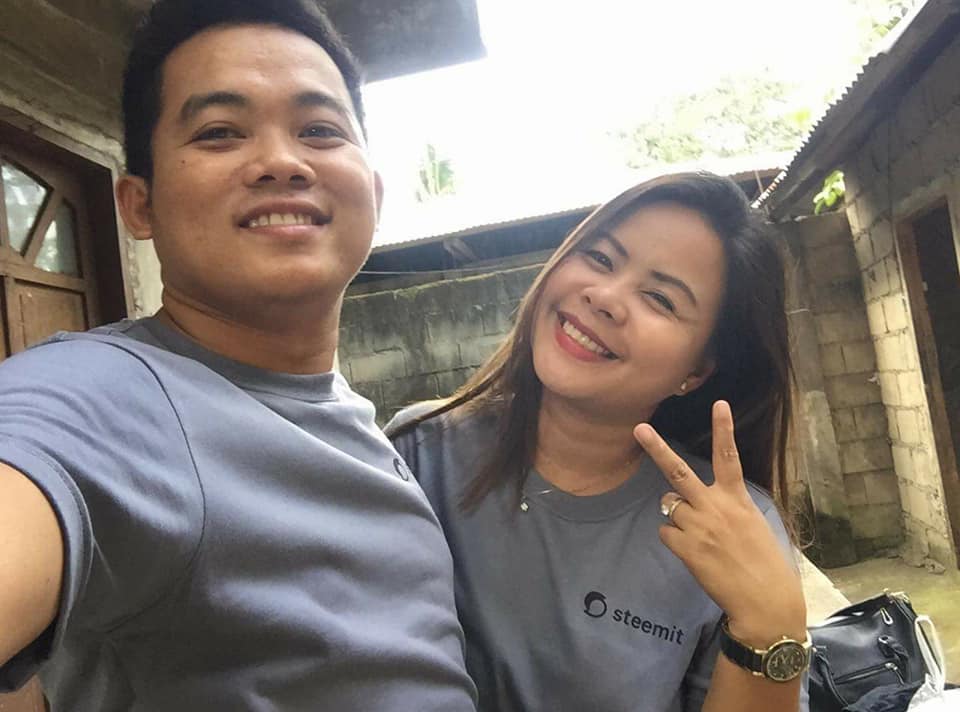 We actually made these shirts for double purpose, so we can have to wear during the steemph.negros event and of course to have a twinning shirts. We will be using it when we go out together. It is just simply cool right?
March 31, where the event of steemph.negros was held at Bethel guest house, you can read the information at the link below.
Steemph.negros meet up and orientation event was big success
March 31, was also our #151 Monthsary

I was the emcee of the @steemph.negros event and @bobiecayao was one of the speaker.
The event was fun, it was full of learnings and new things discovered. I was not fully understand about bitcoin thing and crypto currencies, but during the event i learned something from it. I encouraged some of my friends to join steemit. There are 2 of my friends in the said event, they are all positive and very excited to be part of it.
For now, this is just a quick update post about me. hahaha..see you again next time.