Hello fellows,
Consider this just an ordinary #ulog. I am not at my best these days to think deeply for a well-written blog. Thanks for the inspiration @surpassinggoogle. I can just start whatever is in my mind, at the moment that I was writing this post. If not with your idea, I might have chosen just to stay idle. Anyway, here are my thoughts for today. I just want to share something about an event that we participated last week which was the 17th Philippine Robotics Olympiad.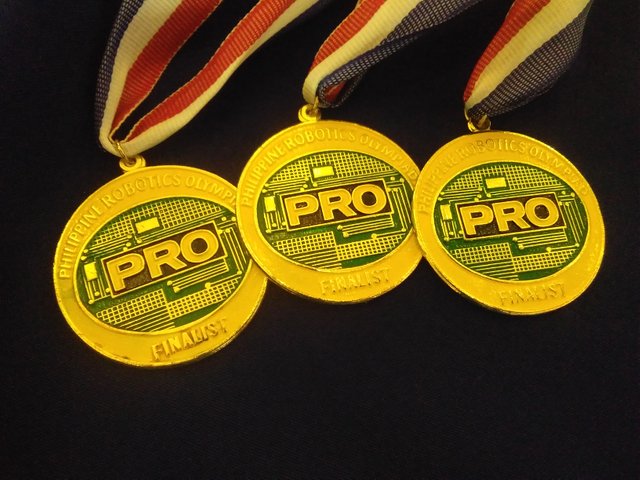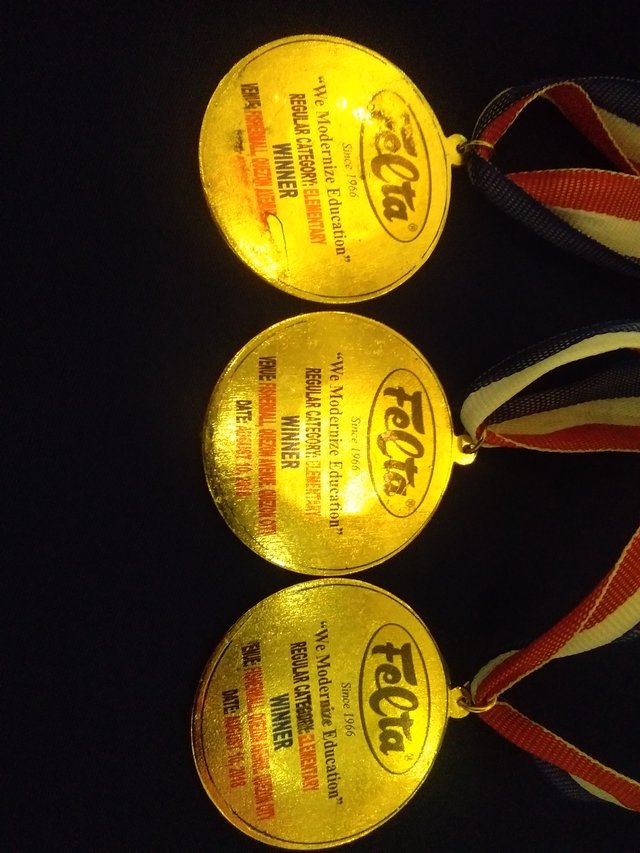 These are the medals we obtain for reaching the finals.
The finals of 17th Philippine Robotics Olympiad was held last Friday, 10th of August 2018. That was the moment when the best of the best will be selected to represent the Philippines for an international competition. My team, for being one of the finalists, is already more than enough for me. Prior to the competition, I know for the fact that our robot sensor which we just borrowed from another school doesn't work at a 100% even after calibration and other disadvantages that I mentioned in my last blog. I decided to push for the competition because my kids are more than willing to contest despite of this. They know for themselves that they can compete. As a coach and as a teacher, I already earn the imaginary award because I see that my kids already possess the values and skills of an inventor and as a competitor. They can come up with their own robot and program it themselves and they are up to the challenge for a national competition accepting the fact that they will be using a faulty robot sensor(A key for winning). They themselves have tested the reliability of the sensors back in the computer room where they conduct their robot experiment. They know they have the chance even if that chance is being narrowed by a malfunctioning robot part. I am proud of them for being optimistic.
Robotics is an excellent platform where learners will be able to exercise and enhance their problem-solving ability and creativity aside from this, it is also an area where learners develop the spirit of determination, ability to cope-up with failures and coping-up with disadvantages and the value of pushing beyond the limitations.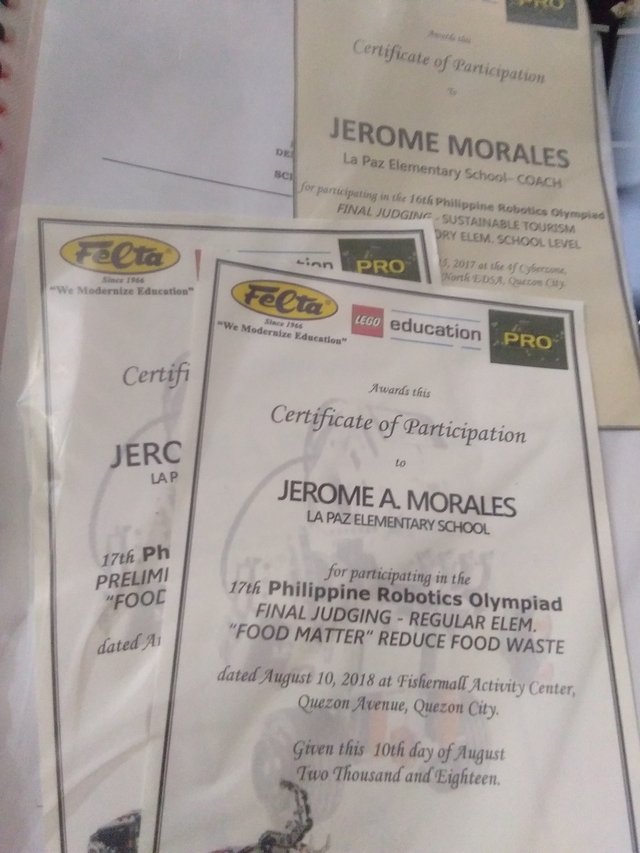 This certificate was given to the coaches of winning teams.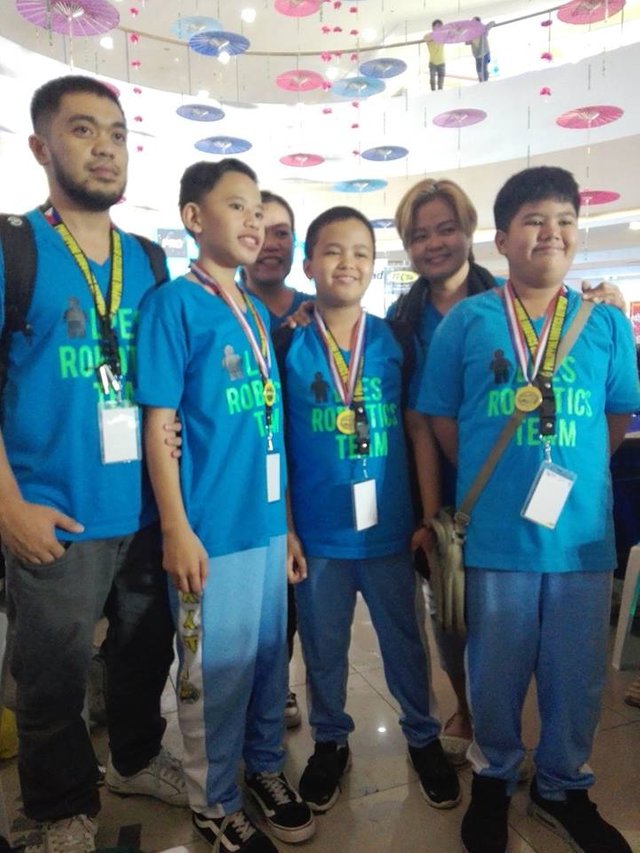 We always want to capture every moment of victory. This photo includes the parents of my robotics enthusiasts.
My kids also had the chance to meet personally the Ambassador of World Robot Olympiad Ms. Mylene Abiva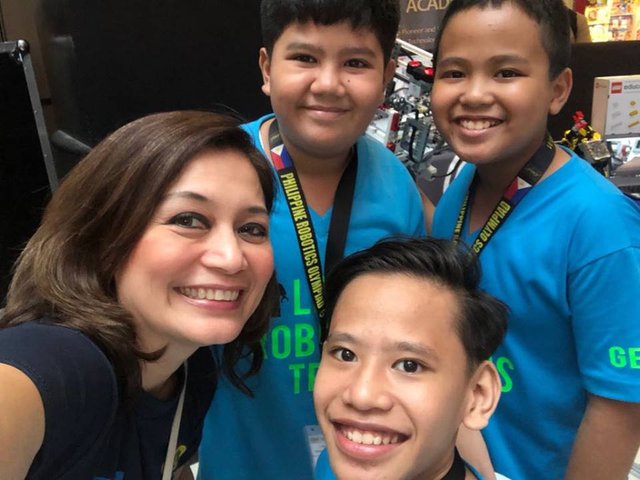 In this photo, Ms. Mylene Abiva (Ambassador of WRO) took a selfie with my team
Ms. Abiva is also the CEO and President of FELTA, they regularly organize robotics event annually including the Philippine Robotics Olympiad.
I wish I was in the selfie :) but it was taken during the time of programming and building of robots where coaches are not allowed in the contest area. That's right, in the competition, the coach can do nothing but watch until the wrap up of the contest. The kids do the work on their own, which is something amazing for me because this is a manifestation that you really have become an effective mentor if your kids can manage to compete with this kind of contest.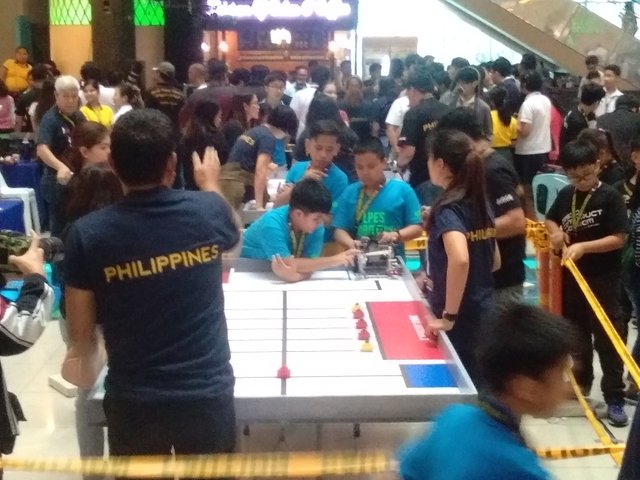 I can still take photos from afar with my smartphone. I just had to zoom it in, resulting to a pixelated image. I wish I have a high-end camera.
Here are more photos last friday: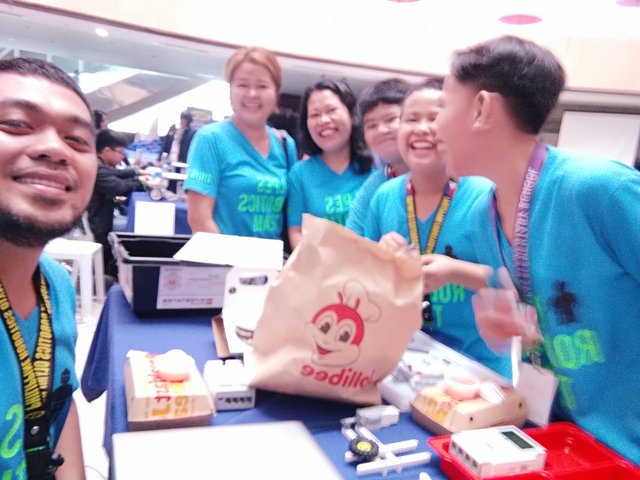 Breakfast together with the parents of my trainees when we arrive at the competition area that day.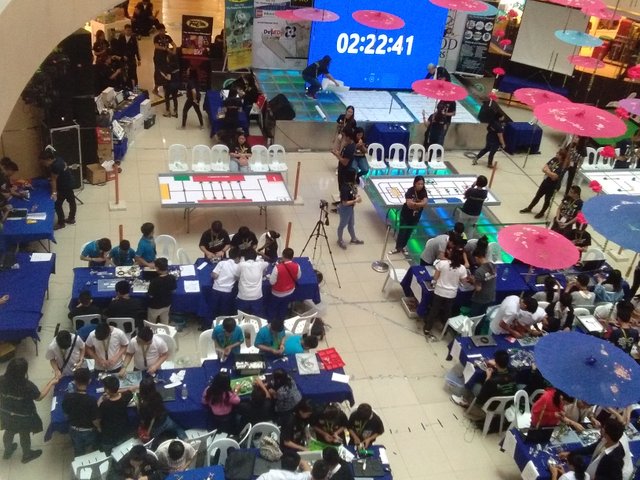 Photo taken from above, you will notice the countdown timer on the stage, the contestants were given two and a half hour for building and programming for their robots.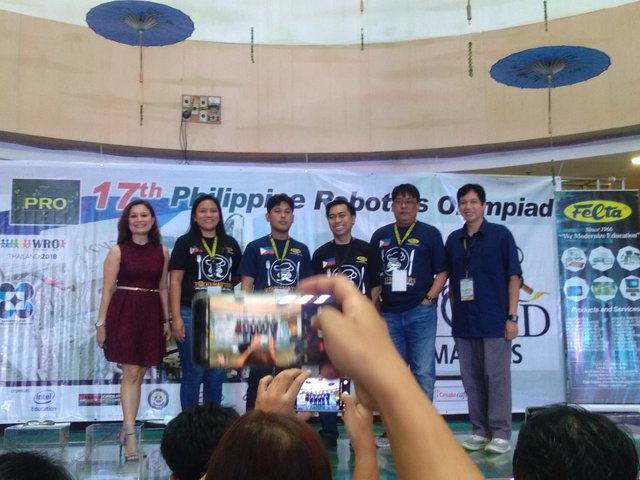 These are the judges together with the CEO/President and the Ambassador of World Robot Olympiad Ms. Mylene Abiva(Far left)

I took this shot during the opening ceremony of the event.

That's all for now fellow #steemians. I wish success to the platform and for all the members of this great community!
I hope that this has been interesting and informative for you, and I'd like to thank you for reading!
You may check out my Microsoft Certifications here.
Please support @surpassinggoogle, you can vote for him as a witness or you can set his username as a proxy just like what I did.


Vote:
@steemgigs, @rcarter , @curie , @blocktrades , @neoxian , @liondani , @precise @pharesim , @good-karma , @roelandp , @jerrybanfield , @neoxian, @arcange and @adsactly