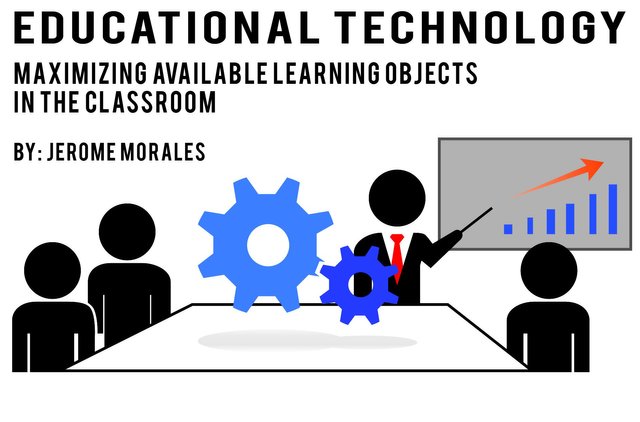 Technological development is transforming the trends and practices in the field of education. This is very much evident in first world countries where highly advanced technologies are utilized for teaching and learning. In this post, I will only be discussing this topic based on my own working environment and circumstances.
I am currently assigned to a government elementary school here in the Philippines. Usually, private schools are more equipped than public schools at least in my own observation and experience but some public schools like the schools here in Makati, Philippines are highly supported by the local government. All schools have computer laboratory including tablets, television for each classroom, multi-media equipment and robotics equipment. The number of equipment may not be enough for the entire pupils in a school but at least there is something that can be used rather than nothing at all. For example, we only have few tablets that we can use but having a few is still better than having none at all.
Despite having an insufficient number of modern instructional materials such as computers, tablets, and robots in teaching STEM, that can be utilized, I make sure to use them in my lesson whenever I have the chance. Our school only have 3 boxes of EV3 robots with sensors that are malfunctioning, I only use them sparingly so that I still have something to use when we need to join a competition. Also, I only have 25 pieces of tablets at my disposal for my 46 students but I can do a pairing activity so I can have two students sharing one tablet.
I am enthusiast when it comes to the utilization of technology in the classroom, It is my dream to work and teach in a classroom having all the latest technology for teaching and learning. When I browse the net to search any recent development in educational technology, I am amazed and excited that AI or artificial intelligence is now slowly taking into place to aid education.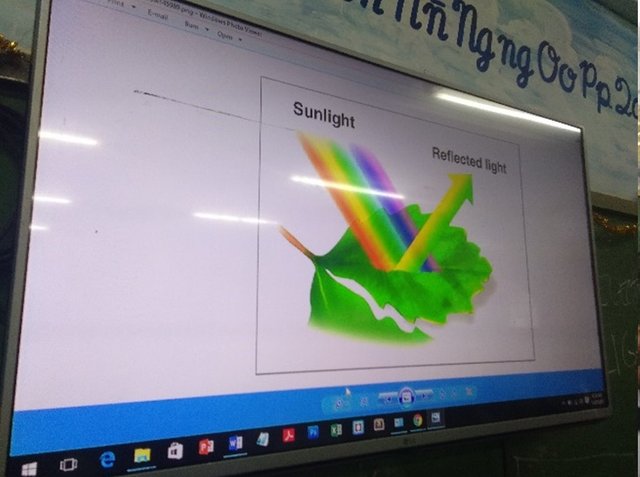 Concepts can easily be delivered to learners with the use of well-designed diagrams, television is an effective tool to display these illustrations.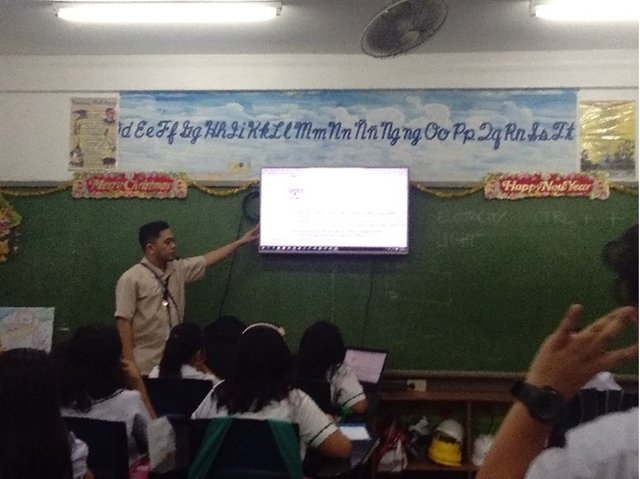 Traditional direct teaching/lecture still works for certain topics and can be enhanced when you use it together with an interactive presentation.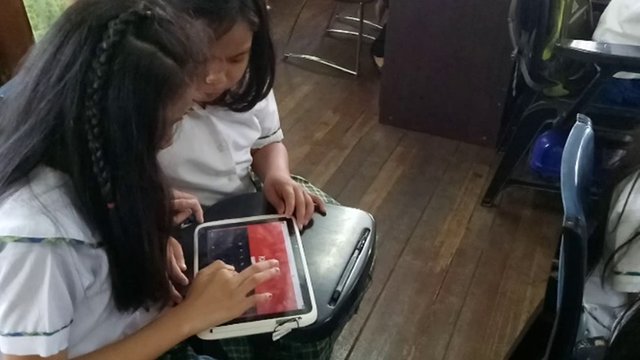 21st-century pupils enjoy learning with the use of technology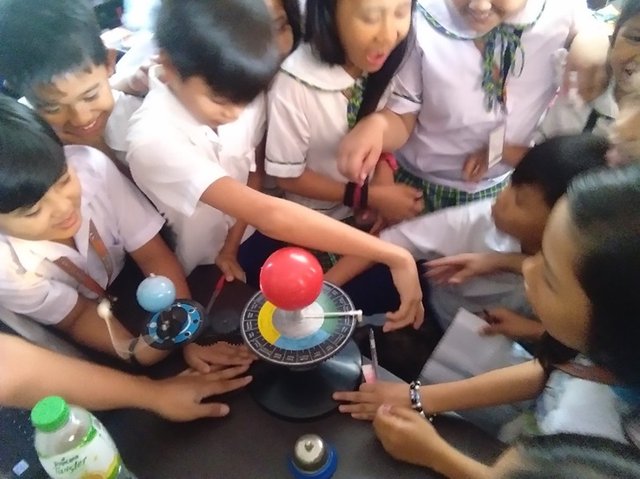 Pupils enjoy learning with the use of models, here they are using the Phases of the Moon Model to learn more about the topic.
Hands-on activities are way better than just listening to a discussion. This enhances learning, it is proven to be more effective when handling a heterogeneous class and aids experiential learning.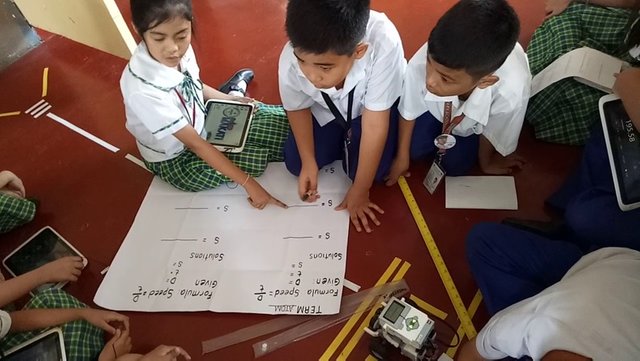 In this image, I utilized robot equipment, meter-stick and tablet. The theories that the pupils learned are reinforced when they are able to associate those concepts in solving problems with the use of real-world calculating devices and real objects. It adds the fun where pupils collaborate each other in coming up with an answer, this can be done with the use of Inquiry-Based Learning approach.
Collaboration is one of the most important educational concepts that the 21st-century learner must absorb and internalize to face challenges in a modern world.
Maximizing available learning tools in the classroom is not only fun for the students but it also makes the conduct of teaching more interesting for me as a teacher.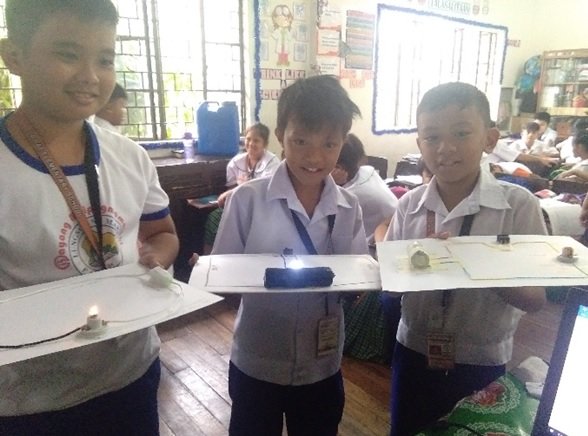 Here are some of the students proudly submitting their project after they mastered the basic concepts of electricity.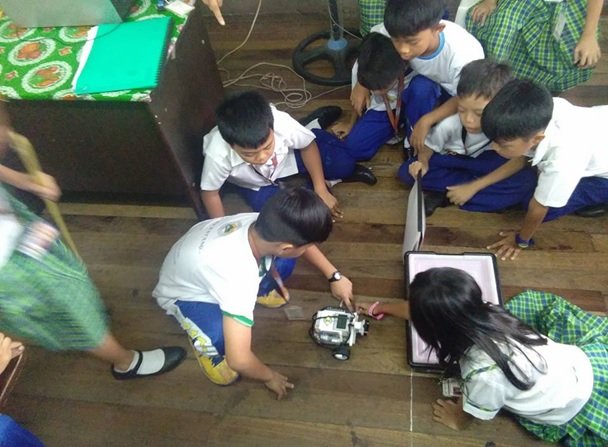 Aside from teaching them how external forces such as friction affects a moving object, provide them an object to experiment on. In this picture, I let the students see for themselves how the speed of the robot is affected when running in a smooth and rough surface.
Effective utilization of ICT facilities and other tools in the classroom makes the learning more fun, learners can explore more and use more the concepts they learned when manipulating objects therefore increasing their mastery level of a particular concept. With the successful application of educational technology students are more than willing to go the extra mile in applying their knowledge by means of projects, without even requiring them. I did not require my students to constructs a basic circuit model, but they insisted on making one. Apparently, the strategies that I used in this lesson did not only result in learning but also elicited pupils interest on the subject matter itself, which means they are still motivated and interested for lesson even if they already have completed it.
Traditionally the motivation part is always at the beginning of the lesson plan, but in making your lesson enrich with activities using educational technology, the motivation for learning will remain on the pupil even after the lesson is through.
I hope that this has been interesting and informative for you, and I'd like to thank you for reading!
I got the inspiration of logging these thoughts by @surpassinggoogle who initiated and invented the word #ulog.
Please support @surpassinggoogle, you can vote for him as a witness or you can set his username as a proxy just like what I did.