Hello fellow steemians, I have to admit how the new project "Steempayco" caught my attention immediately I was exposed to it. Because of its amazing benefits to all the steemians, I made my research about steempayco and I happened to write about it in my blog https://steemit.com/steempayco/@aryshutter/steempayco-or-terobosan-terbaru-dalam-pertukaran-mata-uang
community for awareness to other steemians who did not know what the new project is meant for.
I later then discovered some techniques on how every steemian can take part in promoting this amazing project for the good of the steem ecosystem in my previous post
https://steemit.com/steempayco/@aryshutter/sebuah-inovasi-baru-dari-steempayco-1126eac58bd2e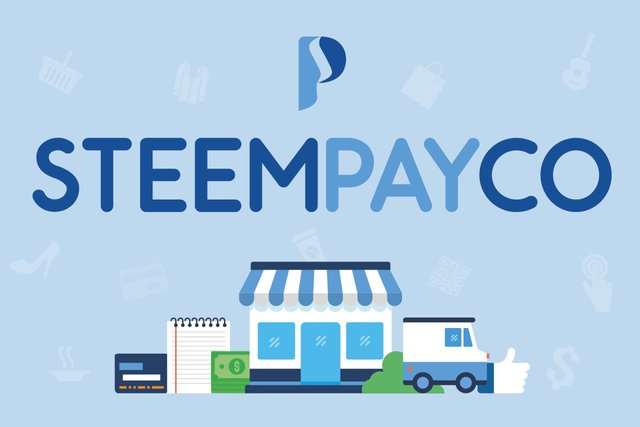 Image source: https://www.google.com/search?q=steempayco&source=lnms&tbm=isch&sa=X&ved=0ahUKEwjchrfU-sXcAhXlCMAKHT2iCCwQ_AUICigB&biw=1366&bih=662#imgrc=VoH4oAhGeIjf7M:
Description:
Steempayco is a general term used to describe a web based application that is patterned to simplify the online and offline trade transactions between the vendor and buyer at zero fees; that is to say steemians will be relieved from cashing out their steem dollars first so as to purchase for goods and services and hence adding value to the steem dollars.
Well, today I decided to take the initiative to promote steempayco on my instagram and facebook wall and I realized that this is also another way on how steemians can promote the steem ecosystem and bring each and everyone on board. For instance, in Indonesian a lot of people hardly believe in crypto currencies because of the numerous scammers' projects that have taken place in the country over the years. This has made most of the Indonesian lose and have no trust in crypto currency. Literally, I can also testify to that because it was not until I joined the steem ecosystem when I started to gain the love for crypto currency.
Steempayco has enabled me get new steemians signing into the steem ecosystem in a way that I was able to easily persuade some of the businessmen and women on how they would get market for their goods and services on a wider scale and they can get instant payments in steem dollars at zero fees charged in the transactions which will relieve them from the heavy tax imposed on the mobile money transactions in the country that has drained a lot of their profits.
Below are some of the screenshots of my posts on the media.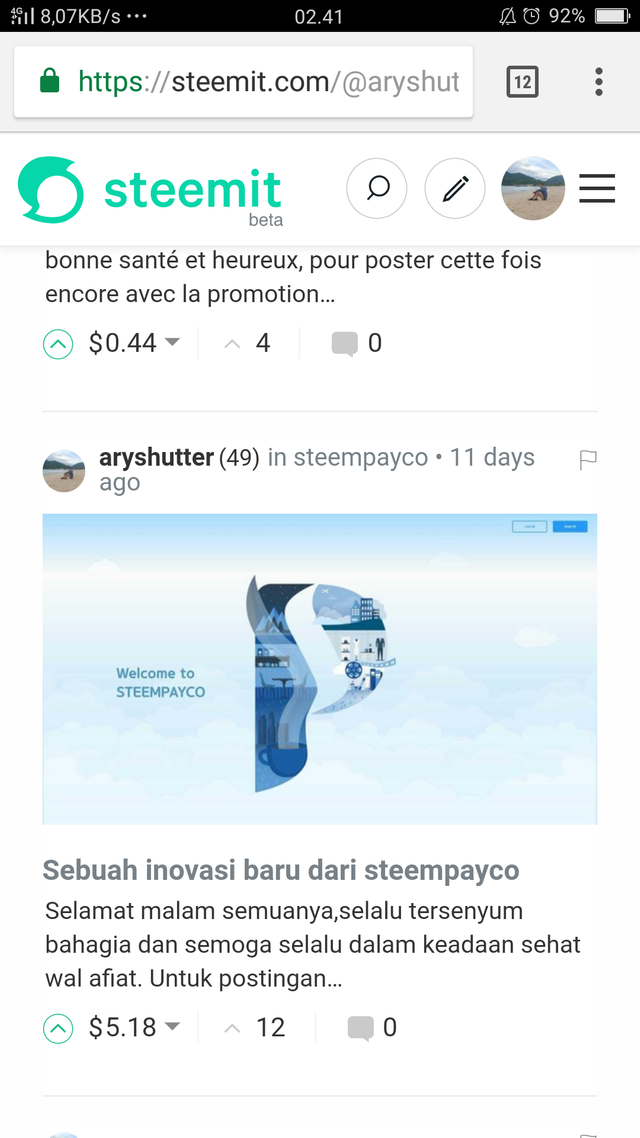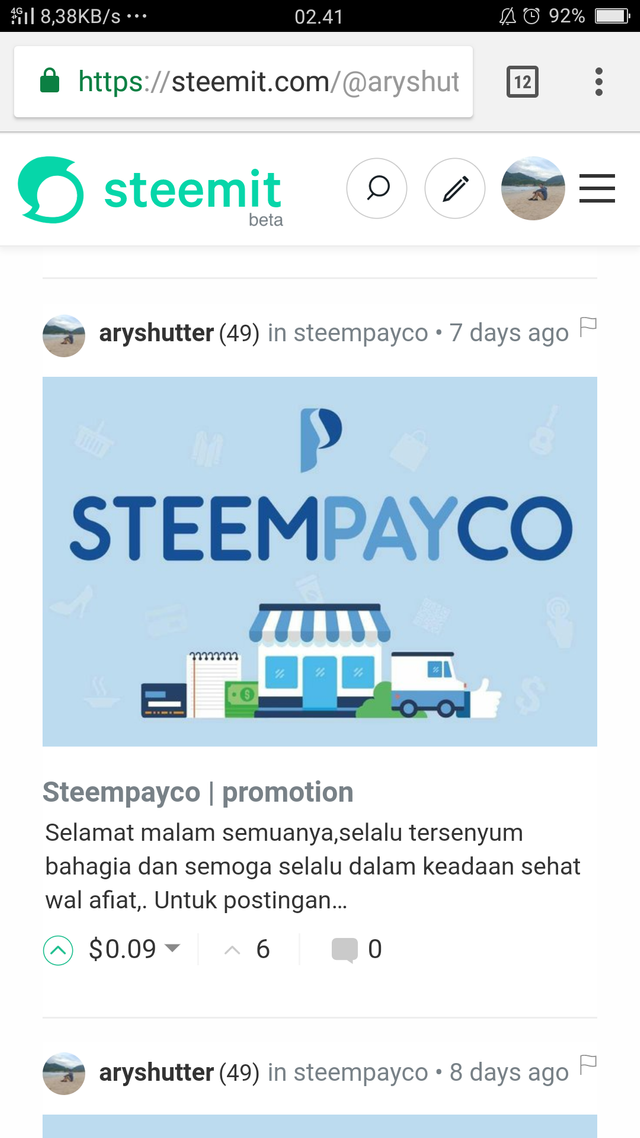 For more detailed information about steempayco please visit @steempayco account
Or follow: https://steemit.com/utopian-io/@steempayco/promote-steempayco-and-get-upvote
If you fancy this amazing project please endeavor to support @asbear as a witness and @dayoung as the software and graphics designer of steempayco to provide them with the incentive for successfully coming up with such an amazing project in the steem ecosystem.
Thanks for following and best of regards.
Blessed day to y'all
@aryshutter