Two Time Little League Champion
Several months ago, I declared myself the Little League Champion when I first used a perfect 28 mana in a Little League Steemmonsters battle. I am giving myself this title again as I found the perfect opportunity to use 28 mana in another Little League battle in the Splinterlands.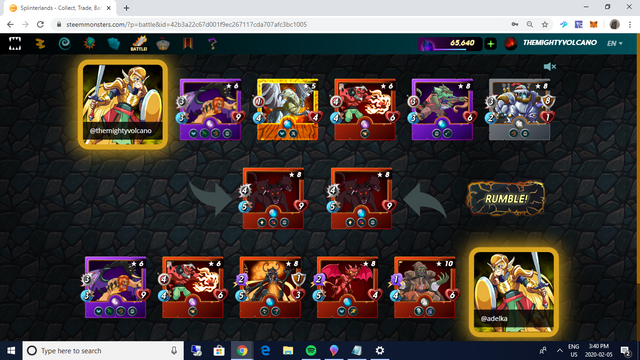 Here is the replay of this battle.
https://splinterlands.io?p=battle&id=42b3a22c67d001f9ec267117cda707afc3bc1005&ref=themightyvolcano
The rule set combo was Super Sneak and Little League, the same as when I won my first Little League Championship. I could have simply played the same line up as I played months ago, but there were so many new line ups to choose from with the addition of the Untamed cards. I chose to use the Tower Griffin instead of Grumpy Dwarf, simply for the protection.
My opponent @adelka played a similar line up, but chose to go for speed. Speed is often effective specially when it comes to Super Sneak, however in this case the speed only made his monsters run into the thorns of my Enchanted Defender faster. I would like to congratulate @adelka on a well played battle as I did appreciate his use of the Beetle Queen.
The addition of Untamed cards as undoubtedly changed the landscape of the Splinterlands. The brain is again challenged with all the new possible line ups available. Some of the new cards are not only useful but necessary to compete at the top levels, while other cards appear to be a bust. It is fun to see how players have used these new cards.
The Splinterlands continues to evolve and for this I would like to thank the wonderful team that keeps this game great.
Thanks for reading. See you on the battlefield.