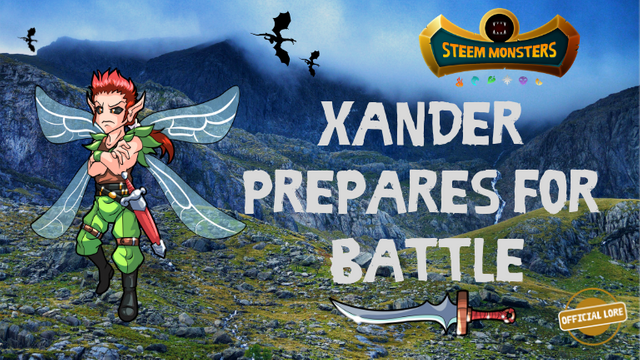 As Xander was minding his own business in the catacombs of the great Arena at Mount Mox, enjoying the last of the goblin snuff he had purchased from a traveling Lyverian Apothacarist, a foolish-looking Dragonman in a funny hat appeared with a shrill message: "Foxwood! Foxwood to the iron gates! Your time for battle has come! Do we have a Foxwood?"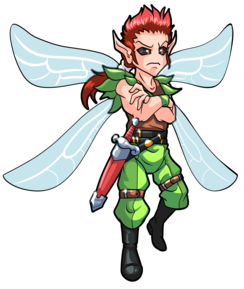 Dripping with annoyance, and in a voice larger than his size, the Pixie replied. "I'm Xander Foxwood. Let's get this over with." In an instant his tiny wings became a blur of movement and faster than a charging Bunglo, he darted down the hallway toward the iron gate.
At the gate, another pompous Dragonman looked mockingly down at Xander. "Have you no tools, talismans or trinkets?"
"No tricks or traps either," Xander replied, looking back up at the Gloridax guard. "Just open the gate. What's my mana cap?"
"It has yet to be determined," the guard replied in an obnoxious tone. "A Teacup Dragon will drop a scroll ceremoniously onto the summoner's table, revealing the mana cap and signaling the start of the battle."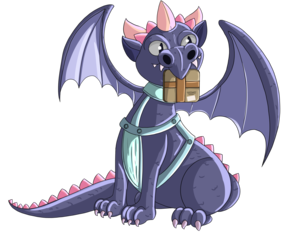 "A Teacup Dragon," said Xander. "How glorious."
"We didn't name them. It was the Khymians," the guard quickly replied.
"Figures," smirked Xander as the massive gate began to swing open and light streamed in from the arena floor. What was Xander Foxwood doing here, battling for Anumün in a Mount Mox tournament? It was a living, and every creature (great and small) needed to make a living.


A few weeks ago, Xander had never heard of Mount Mox, or even the Splinterlands. He had come to this land against his will, driven from his home like so many others by the nameless terror whose memory he had pushed into the deeper recesses of his nightmares. Flying across the great Outer Ocean had been the challenge of his lifetime, but Xander had arrived safely in a new world. They called it the Splinterlands, and as it turned out, he was powerful here.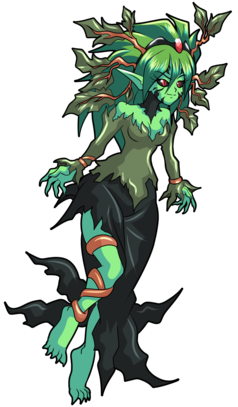 Within weeks of his arrival, the Spirit of the Forest (who is pretty much a god) had taken notice of Xander's magical powers. The Magi of the Forest tracked him down and recruited him into Summoner's Green, the apparently prestigious school for summoners. Xander did not fit in well at Summoner's Green; he was expelled in the course of two days, after starting three fights, four accidents, and five fires. Still, the Magi knew that Xander could summon with the best of them. Regardless of his complete lack of summoning education, Xander Foxwood was hired to represent Lyveria in the upcoming tournament at Mount Mox.


As Xander walked out onto the arena floor, he knew that none of the thousands of spectators could see his tiny body, so he decided to do an audience fly-by. Before the opposing summoner reached her table, Xander had buzzed by the entire audience and spilled hundreds of drinks. He was quite satisfied with the sounds of carnage as he flew down to his stone summoner's table.
Xander wasn't here to pretend that he was part of this nonsense. He wasn't here because he harbored any specific hatred toward the large blue summoner across the way, with her strange collection of totems and talismans. He wasn't here to prove to anyone that size didn't matter. He was here for one thing only: To win. And also maybe to steal some shiny stuff from rich people.


---
Artwork by @candycal and Serge!
Edited, formatted, and text dividers by @carrieallen.
Lore written by @chrisroberts. He and his wife @carrieallen are currently finishing up the backstories and lore for all the Splinterlands, and working with @zipporah to complete the book. He will be offering sneak peeks, accompanied by brand-new artwork created by the Steem Monsters Team. Both Carrie and Chris prefer you refer to them as The Masters of Lore.😎
The Team is currently building up to launch a Kickstarter for the 150+ page campaign guidebook. Keep on the lookout for announcements and more inside scoops about the Splinterlands.
---
New to Steem Monsters? Check it out HERE
Meet us in Discord: https://discord.gg/jd8SKBq