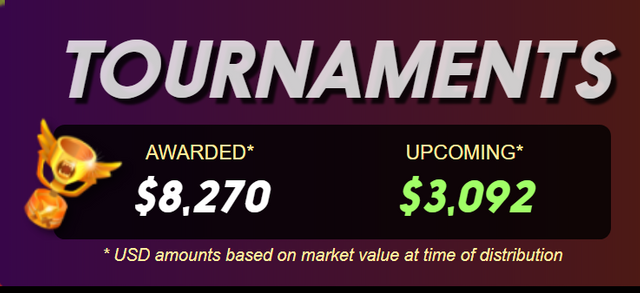 We've awarded over $8000. We'll be over 10k in the next two weeks. If you like playing games and earning at the same time this is a great place for you!
Market Refresh coming soon to a steemmonsters.com near you
It's been a while since we've had a refresh of the collection screen and the market screen! These are some quick features we're slipping into the dev cycle before our in game currency, Dark Energy Crystals, gets into full swing!
Be sure to tune in for the news as the screens will get a little prettier and easier to manage!
Delegation released!
In case you missed it delegation has gone live. You can now trustlessly lend cards to friends and strangers for free, crypto, share of earnings, or whatever your voluntary consent can come up with!!!
DEC is for Winners!
One thing we're excited about as we're planning DEC is how we can reward every win. It'll work similar to how Steem has a reward pool, but instead of rewarding you based on Steem Power we'll use season rank. Instead of voting giving Steem winning will give you DEC.
The crypto community seems to dig their instant gratification. We're excited to provide you a token for all the matches that you win! Be sure to stay tuned in as we develop this out over the next few months!
Pays to Play
Steem Monsters is pays to play! Come stake some cards, play the season and quests for daily and biweekly rewards, or fight in our tournaments for glory and riches!
Or simply get some cards to delegate out for passive income. It's your choice how you want to earn here, but earn you can!!!
The trend is your friend!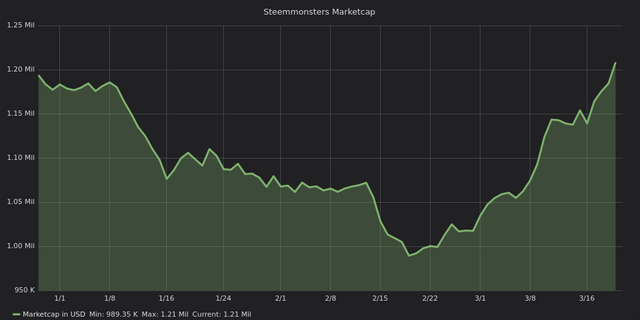 We're sitting at the high of our 90 day marketcap price! How cool is that! People have gone nutz since we launched tournaments and even nuts-er after we launched delegation! Prince Renn is going for $40! A good card or two in a pack can pay off!!!
Come play!
If you took a break, if you're feeling bored and want a game, or you have some money to hodl cards this can be a great home for you! Come swing by and say hi! We're always in Discord- https://discord.gg/CnpxAQa