Total DECimation!!!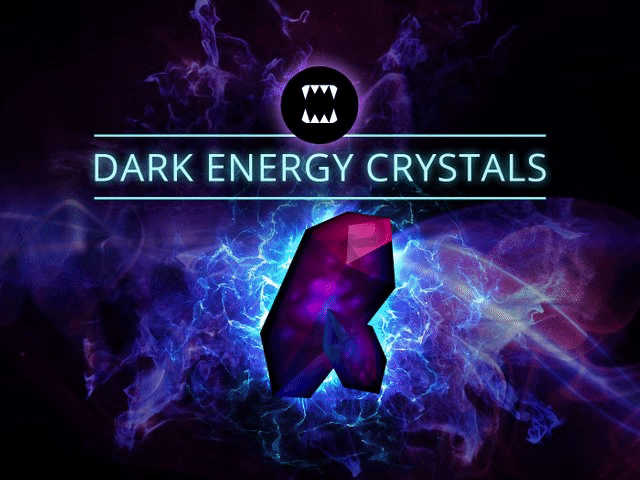 Well, it seems like The People like earning and creating Dark Energy Crystals!!! As expected you kind folks are insane and awesome! At the time of this writing, you've minted 21M DEC from nuking cards in your collection. You've nuked over 61K cards for a total BCX count of 114k!!!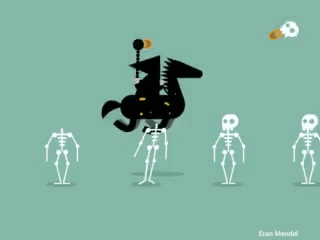 Leading the DECimation: Rewards Cards!
As you can see the Rusy Android, Vampire, and Hobgoblin have met a quick extraction. Please welcome them in droves to the underworld!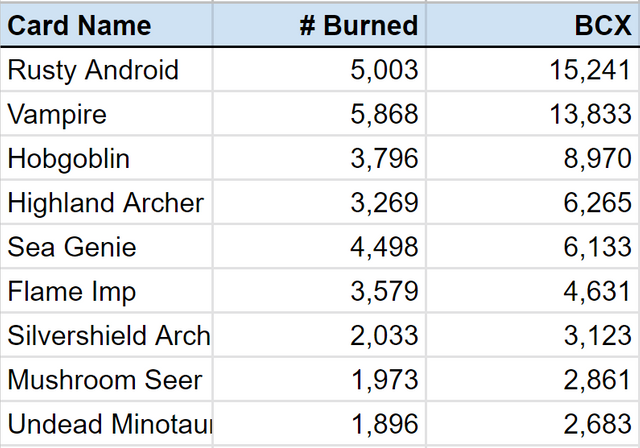 Alpha Destruction
Our dear friends in alpha who we've held for so long weren't spared from their fate. Stone Golems, Pit Ogres, and Minotaur Warriors are sent to the underworld to contemplate their existence on the Tree of Woe.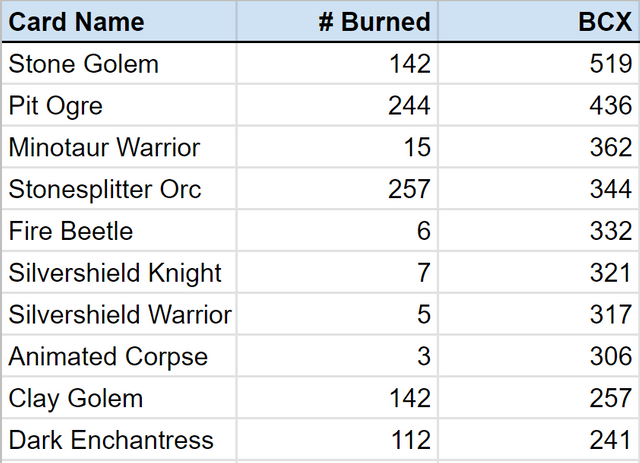 Beta be slaughtered
We barely knew you, and now it's time for us to part ways. It's not me. It's you. Goodbye forever my dearest Pit Ogres, Stonesplitter orcs, and Giant Rocs.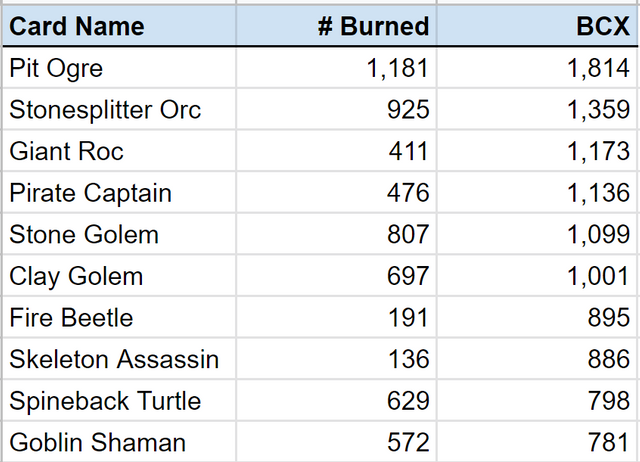 Nothing sacred about Orb cards
You nuked the cards you didn't want from Orbs right away!!! Here are the poor guys who died hardest.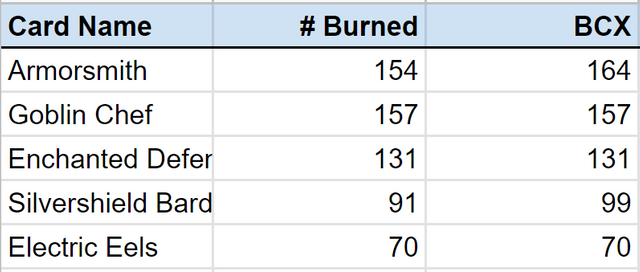 Most EXP eliminated
So, this list won't show the most number of cards, but is weighted by how much Experience the cards had inside of them.

The alpha gold swamp thing got nuked hardest, followed by the standard foil rewards undead minotaur, and then the gold beta Twisted Jester.