Steem Monsters Weekly Social Media Report For Week 1 (6/9 - 6/15) 2018
WEEK 1: June 9th - 15th 2018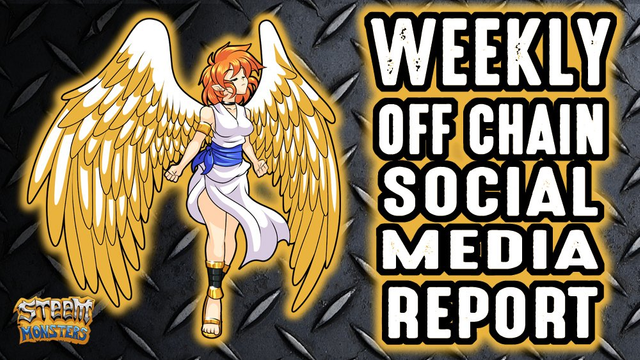 Highlights:
Set up Reddit Page: https://www.reddit.com/r/OfficialSteemMonsters/
First Printed Promo Cards: https://steemit.com/steemmonsters/@steemtogether/60kgxxbs
First @steemmonsters Card of the Day Post: https://goo.gl/5sxi41
We gave away about 21 Booster Packs
I worked out a deal for SM to be at SDCC 2018 (More info soon)
YouTube Reach: 145 Views (+145)
Notes & Looking Forward:
More Instagram focus next week.
T-Shirt and Promo Card Giveaways.
Daily "Card of the Day" posts on IG & @steepshot
Send Promo Cards out to comic shops around the USA.


TWITTER:
https://twitter.com/SteemMonsters
132 FOLLOWERS (+67)


INSTAGRAM
https://www.instagram.com/steemmonsters/
17 FOLLOWERS (+7) (More Work Here)


Other Steem Monsters Links:
Join Steem Monsters Here:
https://steemmonsters.com/#
Steem Monsters Discord:
https://discord.gg/W4H2rXY
Reddit:
https://www.reddit.com/r/OfficialSteemMonsters/
Thank You for your continued support!
@steemmonsters