BATTLE GAMES (It Pays To Be A Holder) Free Battle Tokens !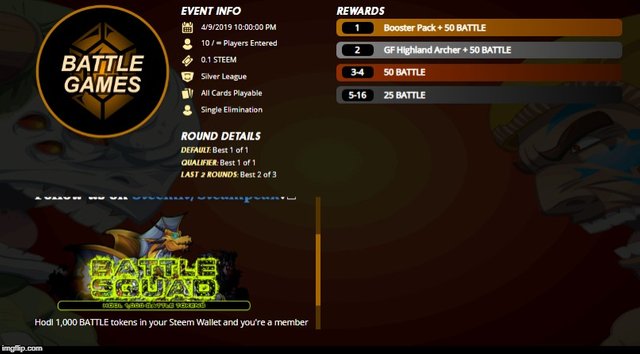 You may have seen the Battle Games tournaments in the Steem-Monsters lobby offering BATTLE Tokens along with some other cool prizes such as Booster Packs and Random Steem-Monster cards and wondered what is this BATTLE Coin and what is it good for.
Well, I did some digging and I can tell you it pays to hold some BATTLE. Holding this TOKEN will qualify you for the end of the month draw (04/2019) that has some pretty cool prizes up for grabs. Take a look for yourself below.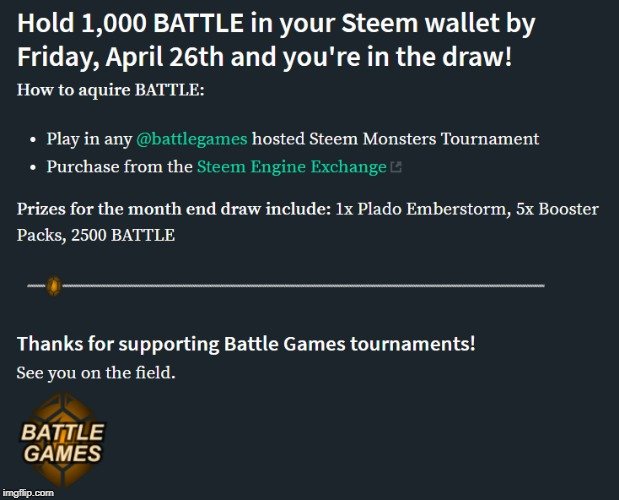 FREE SUMMONER & FREE BOOSTERS. .. .. Count me in but wait ....
How do I attain this Token ?
One can attain this Token in multiple ways. You can win them in the official Battle Games tournaments or you can buy them from the newly created exchange on the blockchain, Steem-Engine. There is always the possibility of purchasing them privately from a current holder as well.
That sounds great but I want some for FREE
Hell Yeah you do and so do I. So let me tell you how to do just that. Currently Battle-Games is holding a Bounty in which FREE BATTLE Tokens can be won for completing simple tasks. This bounty won't last forever so the sooner you do the tasks shown below the more likely you will get some FREE BATTLE.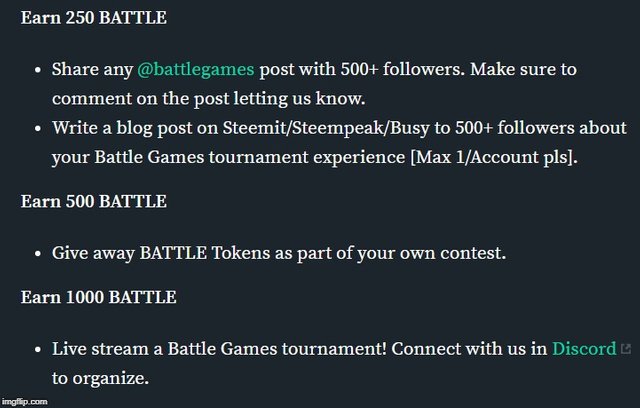 To Learn More About Battle Token visit the Steem account @battlegames
To Visit the official bounty topic CLICK HERE

Steem-Monsters is a digital card game created by @aggroed and @yabapmatt. Early game release has launched and prizes are already up for grabs. Some of the cards in this game have already sold for upwards of $3000. Prize tournaments have started with thousands of dollars in Steem already given out as prizes. If you haven't checked out Steem-Monsters yet do so by clicking here. You can sign up to the official site using your Steem details.