[Announcement] Introducing a simple DEC purchase system for Steem Monsters
Introducing a simple DEC purchase system for Steem Monsters
We've now partnered with Steem Monsters / Splinterlands to simplify the purchase of Dark Energy Crystals (DEC) with STEEM.
Our service allows seamless integration between Steem Monsters / Splinterlands and the Steem Engine DEX without users having to understand anything about how to use the Steem Engine exchange.
You can see their official announcement about it here:
Steemit @steemmonsters: DEC UPDATE!! Easily Buy DEC From the Market!
How does it work?
Users are able to use the simple purchase UI on the SteemMonsters website like so: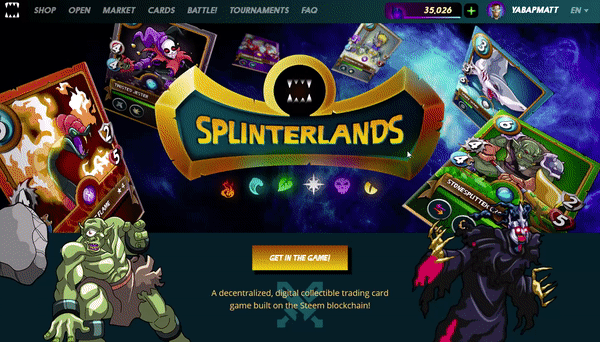 (image courtesy of @yabapmatt)
Behind the scenes, it sends your STEEM to our @token-converter account, and uses our new token conversion API, which automatically initiates a Market Sell order for DEC/STEEM on Steem Engine, then sends the DEC to your Steem Monsters balance.
We take a small processing fee of course, but the experience is very fast and seamless thanks to the integration of our system into the website by @yabapmatt.
Support for additional coins
Soon we'll potentially be expanding our system to support simple purchasing of other coins that are available on Steem Engine, for example EOS, BTC, ENG etc.
For now, we're starting with DEC, but keep an eye on our blog @privex and we'll announce when we add support for new coins.
---
Thank you!
Please vote for our witness to help us fund more infrastructure like this for Steem projects. To vote for @privex, go to https://steemit.com/~witnesses and enter in the box at the bottom "privex", and press VOTE.

Thanks to everyone for all of your support. Without the Steem community, we would have never managed to get so far.
We now have a public Privex Discord. You can join our Discord here: https://discord.gg/zUVyjzV
If you'd like to grab a server, just go to our website: https://www.privex.io - we accept STEEM, SBD, EOS, LTC, and BTC as payment. We offer both Virtual and Dedicated servers (all the way from 1gb up to 768gb of RAM).