SteemMonsters Giveaway #1AAA1# [RESULTS]
Here follow the results of the SteemMonsters giveaway #1AAA1#. Amazing copy-paste with minimal editing in Paint art coming in!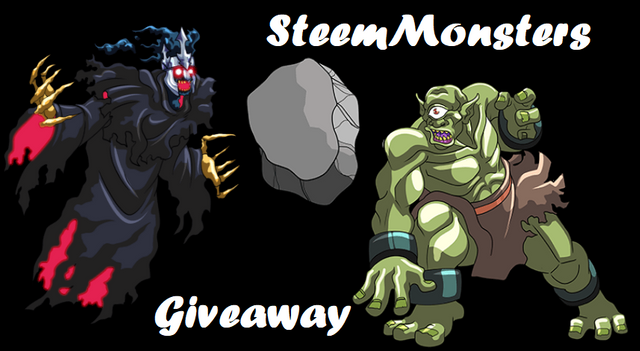 You can find the giveaway post here: https://steemit.com/steemmonsters/@pizzachain/tuesday-steemmonsters-giveaway-1aaa1. The 3 folks who commented numbers closest to the number I pick will win! The number I pick will be decided through random.org :)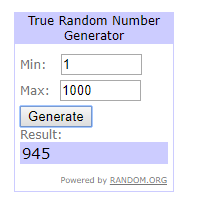 And tadaaaa! The number is 945.
So the prize distribution will be as follows:
First Prize: 1 Epic Beta Screaming Banshee for @blind-spot (he/she/it picked 956, only 11 away!)
Second Prize: 1 Rare Beta Undead Priest for @brancarosamel (he/she/it picked 902, a mere 43 off 945!)
Third Prize: 1 Common Beta Haunted Spider for @ninjamike (he/she/it picked 861, off by a gentle 84!)
I've sent the cards to you... Enjoy!
I will be hosting more giveaways, so make sure to check out my blog for more opportunities to win kewl stuff.
--Pizzachain