It's giveaway time! Joining = free, win cards to boost your collection ;)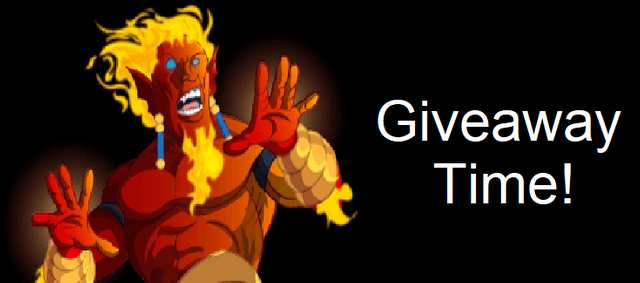 Today is a nice day. After 4 months of observations without interaction, I've now decided to do a giveaway! No complexity is involved here, since all you've got to do is the following:
Comment a number!
The number that's closest to the number I pick wins. The number I pick will be:
[The amount of colours in my country's flag] x [My age in years] x [Last 2 numbers of my phone number]
You don't have to guess it exactly, as I highly doubt someone knows all 3 or is lucky enough to guess them correctly. All you have to do, is: comment a number that's closer to the number above than the numbers the other folks post.
Now onto the prizes..
Position 1: 1 rare summoner
Position 2: 1 rare monster
Position 3: 1 common monster
You got until post payout (March 31st) to post your guess. Good luck! ;)
PS: Upvotes/Resteems are not required, though always appreciated.