Double Dragon Deluxe - My Legendary Quest Rewards Today! [SOLD]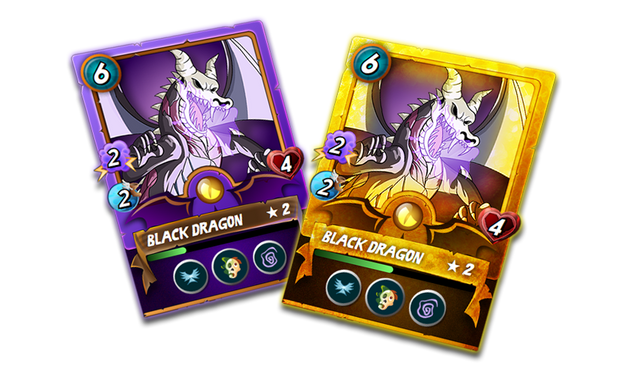 Double Dragon Deluxe
This must be my lucky day today!
It's barely two weeks ago that I made a post in which I stressed how SteemMonsters aka SplinterLands was by far the best paying game on STEEM and how playing there actually allowed me to invest some STEEM into premium items in other games, such as nextcolony.io.
My quest rewards today are like pudding to this story - the final proof!
It's a rainy Saturday afternoon, so I sat down to earn some DEC and improve my ranking before the season ends. I finished my daily quest with @mongshter and was more than delighted to find a legendary card dropping into my hands. A Black Dragon.
Awesome, getting a legendary in the quest rewards is always a huge treat. While playing SteemMonsters has turned into a pretty boring an repetitive time-sink, the rush you get when receiving a legendary is still making it kind of worthwhile.
It was the third specimen of its kind in my deck and so I was finally able to combine them into a level 2 card.
Of course I was pretty pumped after this, and so I decided to play a few more matches with my other account @raemblings. I don't usually play with that one too often, but after such a good run, might as well try a daily quest with the surplus level one and two cards I have over there.
and then this happened:
Dessert was served!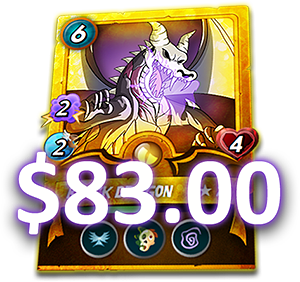 I don't really plan on playing any gold tournaments.
You can purchase this card on the marketplace for $83 right now.
It would be a shame to just burn it for 75k DEC (~322.5 STEEM)
SOLD for 335 STEEM:


see you on the marketplace