Turning Monsters into Spaceships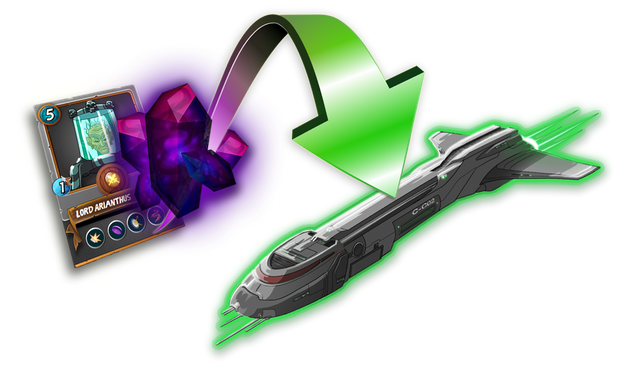 Flipping Monsters for Explorer Blueprints
My Investment into the Space Race
So far this whole gaming craze on the steem chain has really paid off for me. Investing time into these dApps has probably brought more tokens into my pockets than any of my other regular steem activities.
Most of my steem-activities are strictly not-for-profit to begin with and the ridiculous amounts of time I invest into my regular postings luckily isn't driven by the prospect of earning either. And neither is playing those games, but I have to say, if I check the time investment against the token returns - playing games seems to be my most profitable activity around here!
I'm looking forward to putting a !bookkeeping command in the comments here to see what the actual balances are. I used to keep accurate track of my profits for a while, but at some point it was pretty clear I'd just be in the green and playing games wouldn't ever cost me anything other than just my time, and so I stopped looking at the numbers all together.
The best paying game is definitely SteemMonsters, or Splinterlands, as the hip kids say now. I started playing with a Promo Code, came early enough to get Beta Boosters as rewards, and I've been earning ever since. The profits dwindled for a while, but since those DEC have been introduced, that's been picking up nicely again.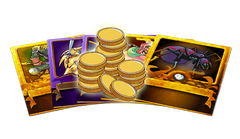 ---
But, my heart has always been beating for science-fiction and I really really just want to discover the Legendary Planet Googly, hidden somewhere at an unknown location, out there in steem-space over at nextcolony.io, a game that doesn't pay, and that's actually also what's so great about it.
After some contemplation, today I've sold a Legendary Lord Arianthus for about 10 STEEM and converted tons of surplus reward-edition-cards into about 5000 DEC, which I've promptly sold for more STEEM, in order to finance this 29 STEEM blueprint which will allow me to build up a fleet of extra fast and skilled explorers.

Should I really eventually find a legendary planet, even though the odds are slim, very slim, not a single one has been found in game so far... it will be named "Planet Googly" and donated to @googlyeyes immediately!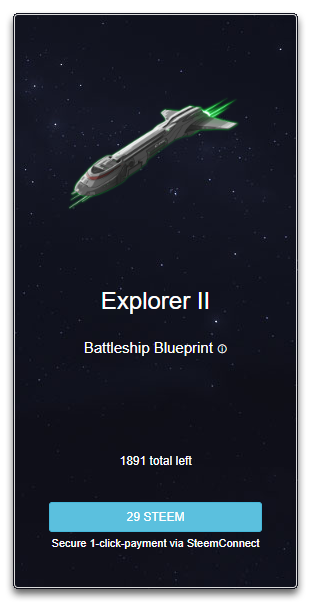 I'll see you somewhere in outer space
---
P.S.: Since there's a complete token craze created by steem-engine right now, I figured I'd give some of those a try, too. #battle and #spt are the obvious choice, because they actually make sense here. #palnet is something that just seems to work quite well and I've been using that a bunch. #steemleo might be a stretch, though... I tried keeping this post "investment" related, but I think it's a bit of a stretch... let's see how this goes :D
P.P.S.: Oh and... if you're browsing this on a frontend that allows switching between day- and night-mode, please scroll back up and try toggling that to see how awesome the images works in both modes... I'm a little proud of that title image actually!