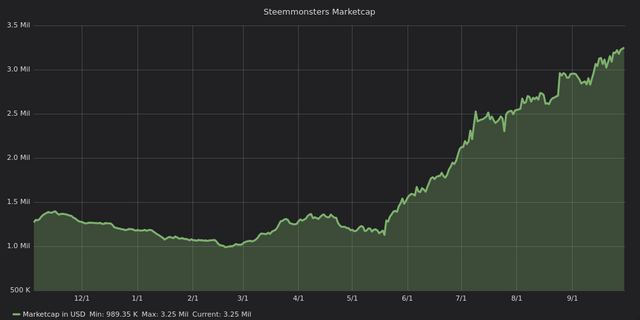 One of the best thing you can do in cryptoland is invest your money steemmonster cards and play a game for fun.
My deck has been growing in value continuously as has the marketcap of all cards.
I find this a very fundamental achievement.
Play a game and make money?
It sounds really crazy. Normally when you play games, you know you are wasting time and are not productive.
But here you are buying a crypto token that seems to never lose value, goes up over time and you can play a game and gain these cards that are valuable. In fact if you don't play you are leaving money on the table.
Your deck just becomes more and more valuable the more you play.
This changes things
This changes things. Fundamentally changes what a game is. From time wasting play time that productive people should not do, to something where everyone involved wins.
WOW.
Congratz to the Steemmonsters team for building something so profoundly valuable and making this world just a little bit better.