Zmiany w SteemMonsters
Dzisiaj, niecałą godzinę temu weszła do gry duża aktualizacja, która wprowadziła DEC (Dark Energy Crystals).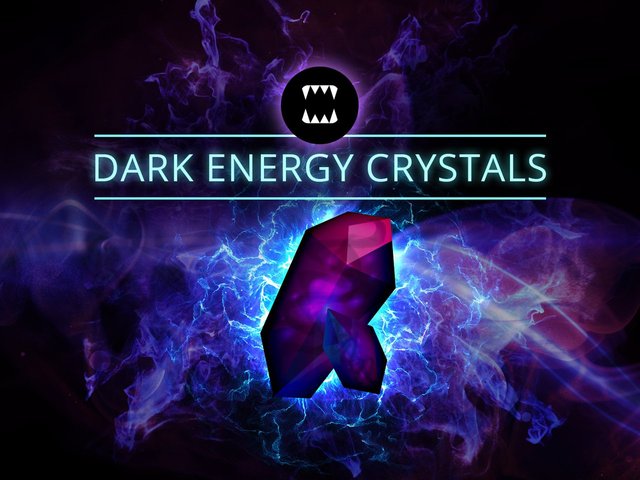 Zdjęcie zapożyczone z bloga @steemmonsters
Jest to token stworzony na platformie Steem Engine i jest również dostępny jako token TRC-10 na blockchainie Tronu. Tokeny DEC zdobywamy za każdą wygraną walkę. Po każdej bitwie rankingowej ilość zdobywanych tokenów zmniejsza się o 1%, ale bez obaw - regeneruje się w tempie 25%/dzień. Ilość DEC za wygraną walkę można zwiększyć używając złotych kart i kart z edycji Alpha.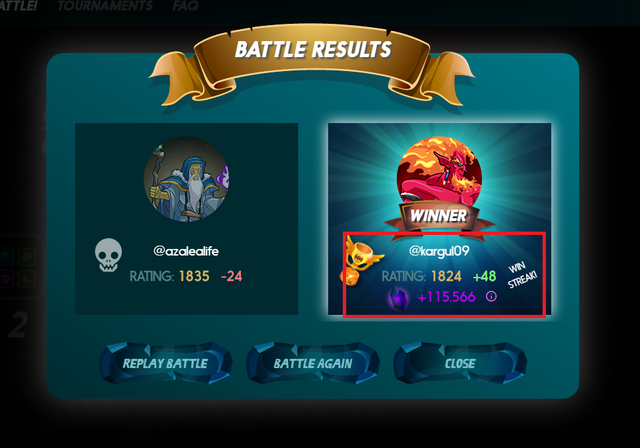 Stworzony został również sklep, w którym za DEC możemy kupić atrakcyjne rzeczy. Są to m.in.:
Sklep z miksturami: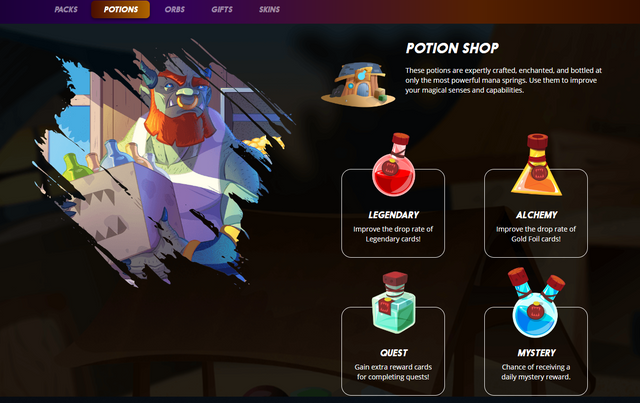 zwiększającymi nasze szanse na legendarną kartę o 25%, 50% i 100%.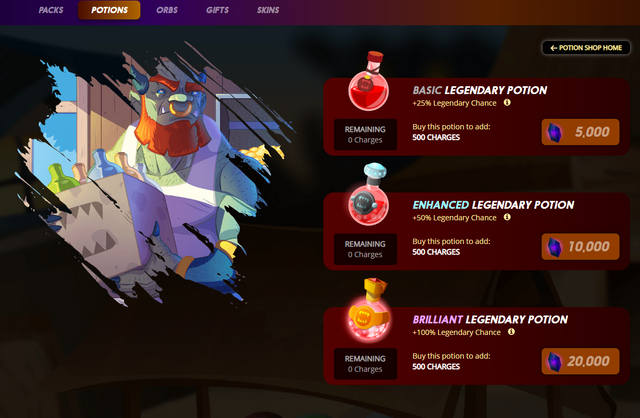 zwiększającymi nasze szanse na złotą kartę o 25%, 50% i 100%.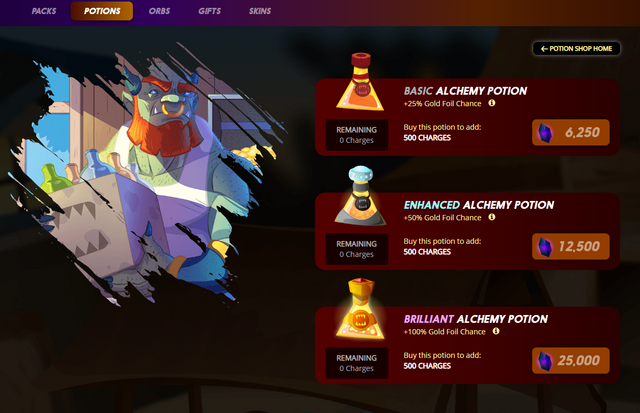 zwiększającymi naszą dzienną nagrodę z questa o 1,2 lub 5 kart edycji Reward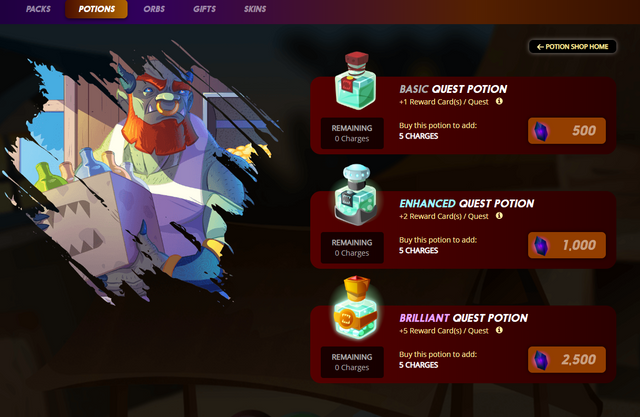 zwiększającymi naszą szansę na tajemniczą nagrodę o 25%, 50% i 100%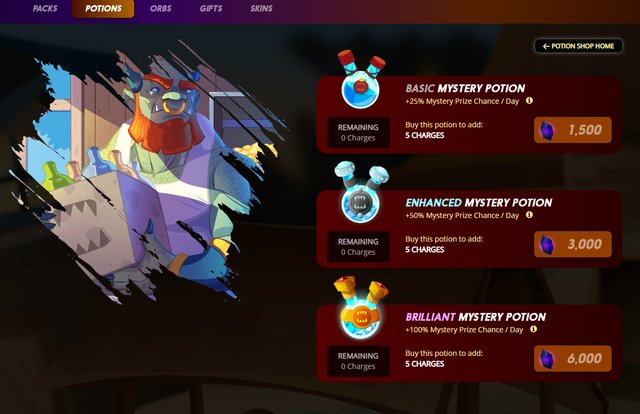 Kolejny sklep, to stoisko z magicznymi orbami, których można będzie użyć do przywołania 12 unikalnych potworów klasy Rare lub wyżej z 6 nowymi umiejętnościami.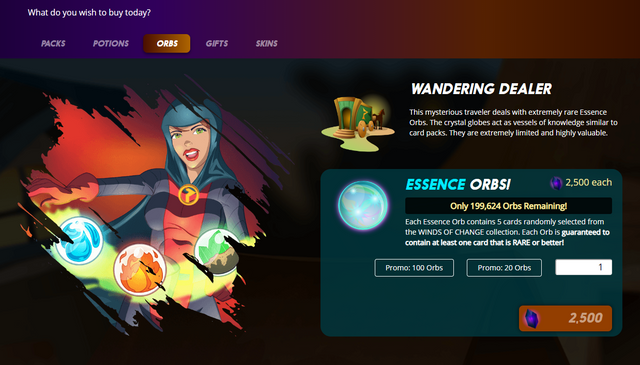 No i ostatni - gratka dla kolekcjonerów. Sklep ze skinami naszych ulubionych potworów: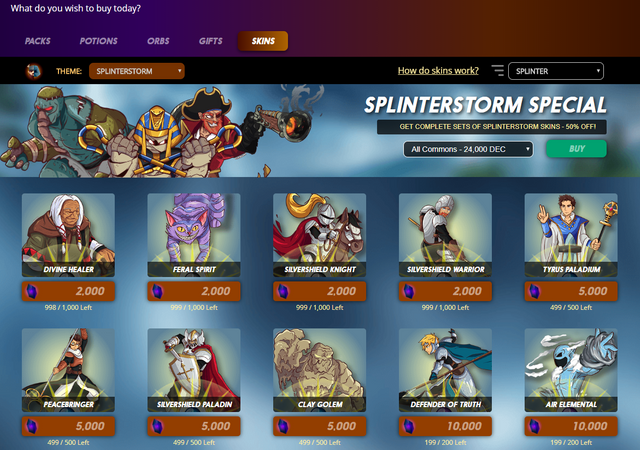 Każdy znajdzie tutaj coś interesującego dla siebie :)
A przy okazji awansowałem do ligii Gold III i skończyłem dziennego questa czerwonymi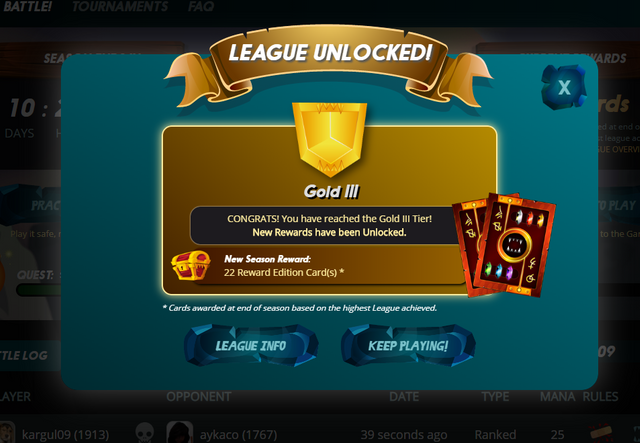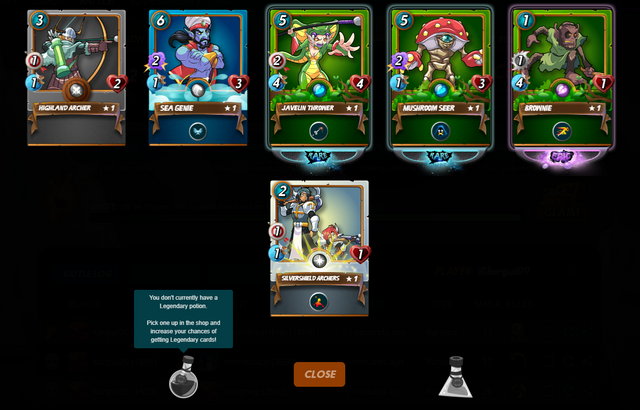 Na ostatnim screenie widać, w którym miejscu używamy mikstur :)
Powodzenia wszystkim graczom!
---
Screeny własne