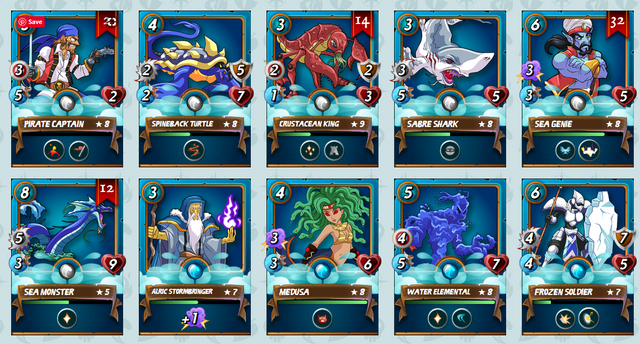 Steem Monsters would be infinitely more exciting if we had a few mini-games we could play, but as I have very little programming experience the best I can do is come up with a few Steem Monsters mini-game ideas.
So today I'll start with a Splinter Draft - Mini Game
And drafts are nothing new in the world of Trading Card Games and usually consist of opening a few packs and passing them around a table choosing one at a time, until all the cards are selected. But we could play a simpler version of a draft in Steem Monsters.
Steem Monsters Splinter Draft - Mini Game
(2 player)
(Allowed cards - Splinter + Neutral)
(Only Regular Summoners allowed)
---
Choose a Splinter
Choose a Level (Gold level will offer best range of abilities)
Decide who goes first
1st person selects a card from allowed cards
2nd person selects a card from remaining cards
2nd person selects a card from the remaining cards (picks now in reverse order)
1st person selects a card from the remaining cards
Continue to pick and reverse order each round until all cards are selected or until both players pass.
Then you play a best of 3 or best of 5 match to see who can build the better teams.
NB: You are only allowed to play with the cards you drafted (selected).
---
It's a fairly basic mini-game, but given each splinter has 14 cards and there are 17 neutrals, it could lead to a variety of team builds.
And even if a player doesn't have all the cards, they can just select the ones they have.
---
So why not give this mini-game a try, and let me know if you think it's fun and if any changes need to be made to the rules.
I think if we can test and establish a few mini-games of our own creations, we'd have a much better chance getting Steem Monsters INC. To provide an interface for us on the main Steem Monsters website.
GLHF