Gold foil 'Black Dragon' level 4 in action!
---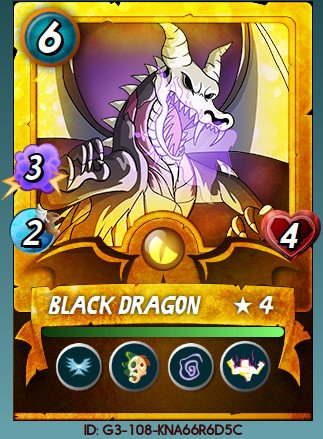 ---
Hi Steeminas, this time I was testing my new Gold foil Black Dragon level 4. That's a really fascinating monster with the abilities 'Flying', 'Life Leech', 'Slow' and 'Strengthen'. This creature may not be the strongest within the dragon family, but due to it's unique features and impressive appearance it was on top of my wish list. Furthermore it's a really good team player as it strengthens all its allies.
So far I used it in two battles.
The first one was against @cheguevaranbg. Actually, it's not a good idea to use so many magic monsters against the 'Haunted Spirit', but to be honest, I was lucky to have higher leveled cards than my opponent. Interestingly at the end of the fight my 'Black Dragon' had reached a health of 12!
---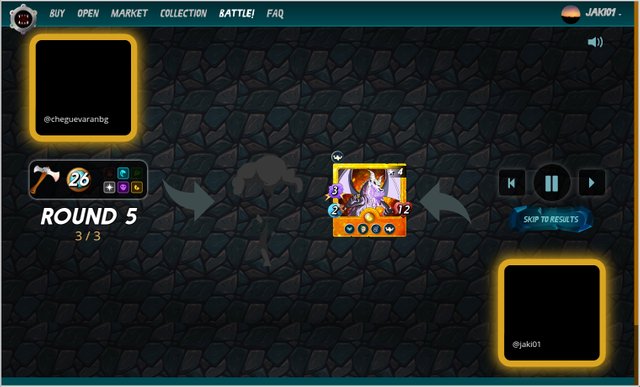 ---
The second one was against @jarunik. In this match, in which all 'Melee Attack' monsters had 'Sneak' ability, especially the opponent's 'Hydra' looked frightening:
---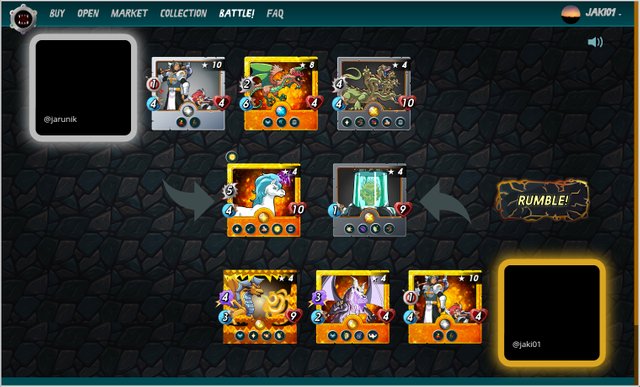 ---
However, my golden and black dragons mastered the situation very well:
---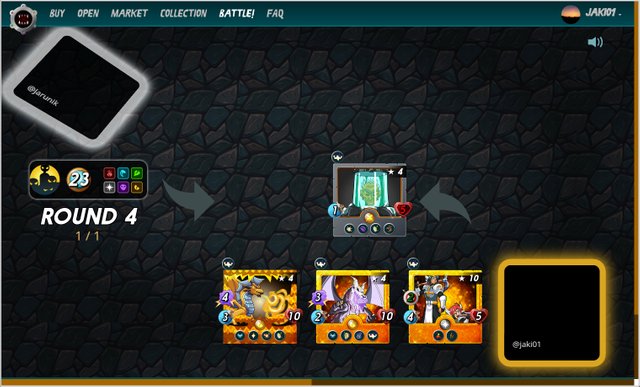 ---
You may call me naive that instead of upgrading my weak splinters (that means all apart from 'Life') :-) I am buying expensive dragons, but the reasons for acquiring them are:
I consider them as a real store of value.
I support Steem Monsters (and thus STEEM).
It's so much fun watching these gigantic monsters fight (already as a little child I loved dinosaurs)!
Have a great day, and meet you at the battle field! :)