Introducing the !monster command for Steemmonsters gifs !
Gif bot is a bot that posts gifs, learn here how to use it.
---
Hello steemians,
Today I introduce the first community based gif command and what better community to start than steemmonsters ? The new !monster command can be used anywhere in the comment to get a nice steemmonster gif.
Example :
I love my new !monster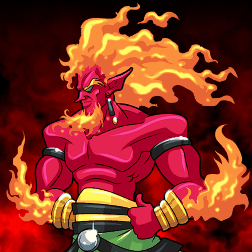 Gifs will only be taken directly from the steemmonsters game or fan art proposed by users. If you want to add your steemmonster gif to the gifbot collection please comment below ! At the moment there are only 12 different gifs but I'm sure we can increase that with lots of awesome monsters
Have fun using gifs and playing steemmonsters,
gifbot