I just found out today that one of my @steemmonsters voice submissions was used for their kickstarter campaign. There was a contest a few weeks back to record a line for steemmonsters. I had been doing contests based on the audio of the game. So I made a submission. I had no idea that it was for the kickstarter video!!!



It turns out that they liked it even though it was a crummy recording on my phone. It sounds like @harrisonmir cleaned it up a bit and now you can hear it being used to promote steemmonsters. So friggin cool!
If you haven't already seen the kickstarter video, You can see it here. The opening line is me on my phone.


A couple days ago, I saw a post that said they were going to announce the voice actors for the game. I couldn't believe that I had not submitted anything for that. Especially since the original post was 2 months old. So I quickly got in touch with @harrisonmir (the sound man) and pointed him in the direction of my previous submissions and basically asked to please consider me... and they did!


Look at me ma! I'm a Frost Giant!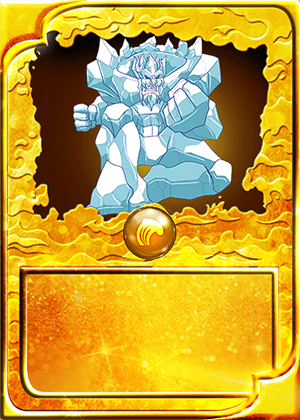 I was cast for the voice and or sounds of the frost giant card. I could not believe it! I told everyone at work.
I've always wanted to do voice acting for video games and cartoons. But that line of work seemed sorta unattainable. Where do you begin and compete with established actors?!?!

I guess that depending on how well my frost giant sounds.... This might be my foot in the door.
This makes me more excited than anything has in awhile. I know, that sounds sad but I am so pumped about @steemmonsters that I just had to share. Thanks for listening :)
If you don't know about steem monsters, just google it.
It shall be epic!
As always....

Keep being Cool Steemians!!