Steem Monsters Quests: Quest with Fire Splinter
Hi Friends,
How are you all today? Hope you are enjoying the off day as it's a Sunday.
Well, I just completed my Steem Monsters quest with Fire Splinter and it's a bit easy for me as I got a Serpent of The Flame in my last quest win and that adds value to my battles with Fire Splinter.
My combination wherever I had maximum Mana cap was Serpent of the Flame, Pit Ogre, Goblin Shaman, Kobold Miner, Fire Beetle and Cerebrus.
And here are the cards I got from booster pack: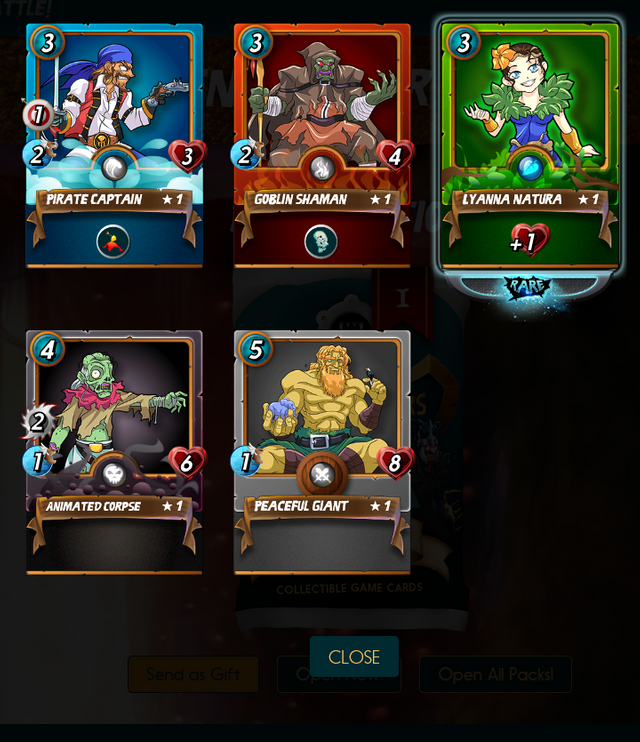 Not that bad one as you can see, a Summoner in Lynna Nature will be nice.
Pirate Captain, Goblin Shaman, Animated Corpse are nice to have cards and Peaceful Giant is not that used by me as I confirmed some times.
Now, as the third season is getting more and more intensive and will be closed in 8 more days, it's time to improve the rankings and win as many boosters packs as possible.
Until next time, have an awesome Sunday and keep writing.