Steem Monsters Quests: One of the best booster packs I got
Hello Friends,
Hope you all are already in weekend mood with Friday almost over.
And here I am with yet another quest completed with one of my favorite splinters Fire Splinter.
So, the combination I used is: Serpent of Flame, Kobold Miner, Elven Cutthroat and Goblin Shaman.
Since Melee Mayhem wasn't active, the Serpent of Flame was busy quashing the main card, Kobold Miner and Elven Cutthroat were taking on the other cards from right side.
Not to forget the Goblin Shaman was trying to withstand the attack besides providing that minus 1 life change at the beginning.
And the quest completion means I got another booster pack and that has to be one of the best I got in recent times.
Here are the cards I got: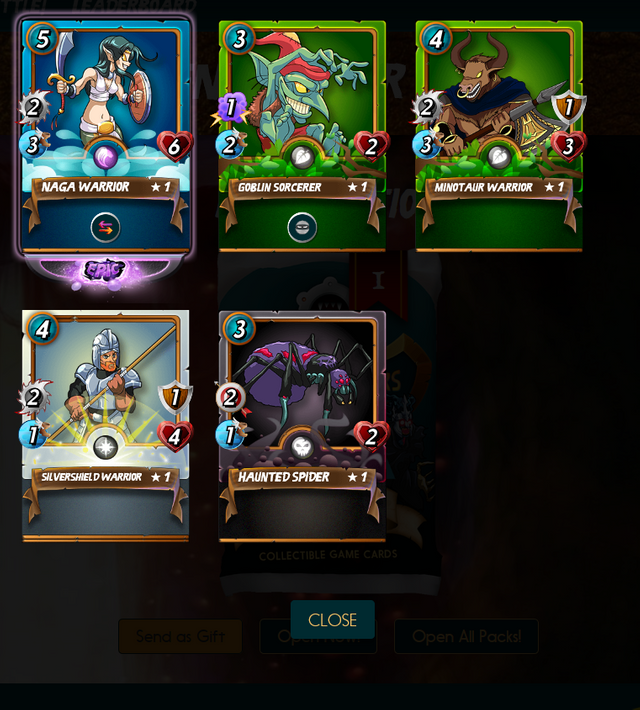 Any Epic card is going to be a special one for me and if it's a Naga Warrior, then it's even more special.
The other cards are special ones too with a Goblin Sorcerer, Minotaur Warrior, Haunted Spider and Silvershield Warrior.
With those, I have now 50 different cards from different splinters.
That's it from me guys, let's catch you all tomorrow with yet another blog.
Until then take care and keep battling.